Ireland will impose new requirements regarding anti-money laundering and countering the financing of terrorism for digital currency firms in April
Irish legislators have implemented anti-money laundering regulations on crypto and digital currency firms from April.
The Central Bank of Ireland has taken the decision to expand on the country's anti-money laundering (AML) and countering the financing of terrorism (CFT), which has resulted in existing guidelines to be applicable to Bitcoin and crypto assets.
Crypto asset service providers will have to apply with AML rules and other regulations for the first time in April. These measures are a result of the EU AML Directive which has been implemented into Irish Law, called the 5AMLD.
5AMLD is the EU's latest legal framework for fighting money laundering and terrorist financing. The directive was launched back in 2018 but EU members had till January 2020 to implement them. Ireland were one of the latest in adopting the new directives, doing so in August 2020. Having said that, Irish regulators were yet to enforce it for Virtual Asset Service Providers.
As from April, crypto and digital currency firms will need to show the central bank that they are abiding by the AML and CTF measures of financial service providers. This will stop traders from speculating on digital assets anonymously.
Co-chairman of FinTech and Payments Association of Ireland, Josh Hogan, expressed his satisfaction on these new measures: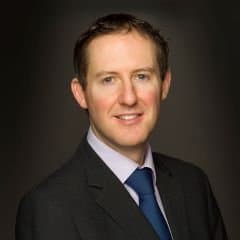 "Ireland has the opportunity to take advantage of its well-earned reputation in both finance and technology to position itself as the leading jurisdiction in which to establish an EU-regulated crypto-services business. This will ultimately bring real commercial benefits in terms of jobs, business revenues, and taxes."
A number of European countries are starting to regulate cryptocurrencies and blockchain due to the spike in popularity from the mainstream. Countries like Malta, Germany, Estonia and Switzerland already have a number of progressive laws and regulations in place to regulate the market and it seems that other countries, like Ireland, are starting to follow suit with new measures.
Source: Coingeek
About AIBC Dubai:
AIBC UAE will take place on the 25th to 26th May, 2021, in the emirate of Dubai. The event will bring together key brands and individuals from the converging sectors of AI, blockchain, IoT, Quantum Tech to discuss and shape the future of emerging tech.
It is one of the leading events globally for blockchain, AI, crypto, and other emerging technologies, and gathers together an elite selection of delegates, policymakers and thought leaders from across the globe. Such international recognition has helped propel AIBC Summit become a favourite on the world circuit for emerging tech conferences and expos.