The family of F1 great, Michael Schumacher, are planning significant legal action against a German weekly magazine for an unfortunately insensitive, simulated interview that was perpetrated using artificial intelligence related technology.
The publication "Die Aktuelle" ran an issue that featured the now 54 year old Schumacher on the front cover and titled the headline "Michael Schumacher, the first interview" in German. This was followed by a strapline that read "it sounded deceptively real" only later revealing that the answers were in fact generated by AI.
The record 7-time F1 world champion, Schumacher has not been seen in public since December of 2013, following a skiing accident that left him with severe head injuries. This resulted in Schumacher being placed into an induced coma with his condition remaining private until then.
Information about the F1 legend's condition has been carefully guarded ever since the inducement of his coma, with the perhaps the only and most recent update provided in the 2021 Netflix documentary "Schumacher" featuring both his wife and his son Mick, now a full fledged F1 driver in his own right.
We live together at home. We do therapy. We do everything we can to make Michael better and to make sure he's comfortable, and to simply make him feel our family, our bond.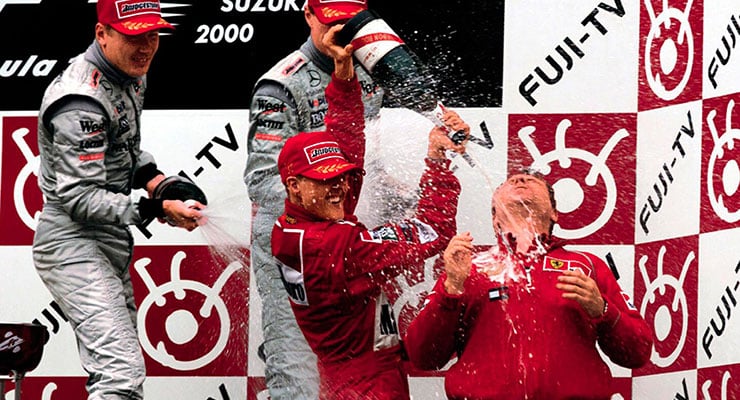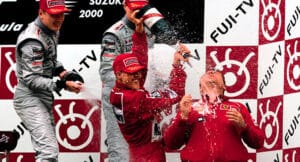 In the documentary Corinna, Schumacher's wife stated a sentiment that echoes the reaction she most likely had when learning of this Die Aktuelle edition.
Private is private', as he always said. It's very important to me that he can continue to enjoy his private life as much as possible. Michael always protected us, and now we are protecting Michael
This is just one of many high profile cases that brings the ethical implications of AI technology into question. There has been a vehement and prolonged debate for a good amount of time now regarding the way in which AI technology should be regulated and implemented. Taking into account aspects such as safety and fair use by humans as well as the AI's own individual abilities.
There has been much talk of how AI should definitely be used, whether it should be used as a source of absolute truth in the universe as enigmatic Tesla founder Elon Musk has suggested recently. Other issues stem from aspects such as the amount of influence it should have on education, on government administration or even how it can and should be integrated into everyday life.
The use of AI in this instance brings the consideration of when not to use the technology into question. The undue distress caused by this such implementation of AI far outweighs the use in this case and most certainly warrants a regulatory action in consideration of such action, which will most likely be enacted should the Schumacher's succeed in their legal pursuit.
Such examples of AI misuse have been brought up in speculation before with applications such as Hereafter AI being used to generate an AI avatar of deceased loved-ones for their family to "communicate" with, which has also been incorporated into funeral proceedings in China.
Bringing into fruition these fears means that AI regulation in terms of personal human interaction with the technology should be looked at and in fine detail to prevent such issues. This is not to say this application is inherently incorrect, just that the way in which it was handled and the lack of respect shown, has made the case as a whole wholly unjust.
AIBC Europe
AIBC Europe will return this November, promising to be bigger and better than ever. Bringing a wildly diverse wealth of knowledge, industry leading innovations and insights along with a phenomena of premium networking opportunities.