In recent days, there has been a renewed worry about potential dangers that may arise from the space and marine activities of U.S. adversaries, as a result of the latest in a continuous sequence of classified document leaks in the United States.
Leaked articles stirring the international pot
As technology continues to advance and permeate all aspects of our lives, it's important to consider not just the positive potential it holds but also the potential for misuse and abuse.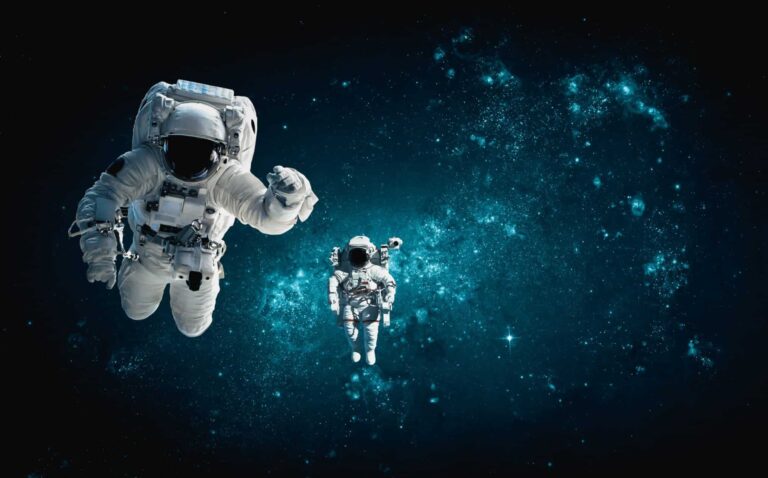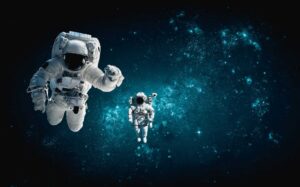 Recently, a collection of highly sensitive documents were leaked, being made public on a Discord server by a 21-year-old member of the Massachusetts Air National Guard. The documents raise concerns about the current endeavours of adversarial nations, particularly China, and their space ambitions in the upcoming years.
The classified documents reveal that U.S. officials have apprehensions about countries like China and their ability to develop technology that could jeopardise the space operations and other orbital resources of the United States and its allies.
In light of this, here is what we currently understand about the intelligence contained in the document trove, as well as statements made by other officials regarding the possibility of foreign threats arising from other conflict domains.
Threats from space: What is China up to?
Recently leaked documents express concerns about the use of satellite technology capable of jamming the communication systems of adversaries. The leaked documents highlight worries that China may utilise such technology in a conflict with Taiwan, enabling China to disable or destroy ballistic missile early warning satellites.
China's construction of a new space station is also mentioned in the documents. The first module of the space station, Tianhe-1, was launched by China in April 2021, with plans for the remaining modules to be completed in 2022. Alongside this independent orbital space platform, the United States is also apprehensive about China's plans to acquire and exploit native lunar resources by establishing lunar bases, which could cause territorial disputes.
NASA Administrator Bill Nelson expressed his concerns about a potential territorial dispute with China on the moon, telling German newspaper Bild in July last year that "We must be very concerned that China is landing on the Moon and saying: 'It's ours now and you stay out.'" However, China has dismissed these concerns as lies.
Russia's space program is also a source of worry for U.S. officials, although it is expected to decrease in the coming decade due to various factors, including U.S. sanctions against Russia since its invasion of Ukraine. Nevertheless, Russia is increasing its efforts in other areas, which may lead to long-term concerns for U.S. officials.
Russian marine activity in the Atlantic raises concerns
During a session with the Senate Armed Services Committee on Wednesday, April 26, 2023, U.S. Army Gen. Christopher G. Cavoli, the Commander of the U.S. European Command, testified about the current U.S. military posture and national security challenges in Europe. He informed the committee that Russia's submarine presence in the Atlantic had increased to levels that had not been seen in recent years.
"The Russians have been more active than we've seen them in years," Cavoli stated, adding that Russia's "patrols into the Atlantic and throughout the Atlantic are at a high level most of the time, at a higher level than we've seen in years."
Despite Russia's ongoing involvement in Ukraine, Cavoli noted that the country's submarine activity appeared to have risen. Last week, drills conducted by the Kremlin's Pacific Fleet were believed to signal increased cooperation between Russia and China's military.
Assistant Secretary of Defence for International Security Affairs Celeste Wallander, who appeared alongside Cavoli during the hearing, shared the same concerns about underestimating Russia's military capabilities in various domains.
While noting that Russia's ground forces had been significantly reduced during the Ukraine conflict, Wallander cautioned that the country still retains strategic capabilities such as its submarine forces, the world's largest nuclear force, and its cyber capabilities.
"We should not make the mistake of underestimating Russia's military capabilities," Wallander emphasised during the hearing, adding that "the stakes of getting it wrong are too high."
Join the tech-talk at AIBC Americas
As we move forward into a future increasingly shaped by technology, it's crucial that we continue to grapple with these difficult questions about its ethical and societal implications. Emerging technologies such as AI and blockchain are transforming the world in unprecedented ways, presenting both opportunities and challenges for governments, businesses, and individuals alike.
Join the discussion with industry experts, thought leaders and innovators at the AIBC Americas Summit in São Paulo, Brazil. With networking and conference opportunities available, you'll have the chance to engage in meaningful discussions about the future of technology and its impact on society. Shape the future with like-minded individuals, one conversation at a time.