OSL Asset Management has won a licence to invest in Blockchain, web3 and AI. The Hong Kong SAR based company has been granted a licence obtained from the local Securities and Futures Commission (SFC) which would see them permitted to offer investment products in several emerging technologies.
In OSL's press release they stated they have been granted permissions to conduct Types 1, 4 and 9 of regulated activities in Hong Kong. These are related to dealing and advising in asset management, as per the SFC website.
The firm is intent on providing private equity through blockchain, web3 and AI technology investments with plans to launch their first fund in the coming months.
As a unit of Hong Kong-listed BC Technology Group Co. OSL exchange has become the first cryptocurrency trading platform to be listed by the SFC thus inaugurating supply of marketing services to institutional and professional investors in the SAR.
This comes as a rudimental phase in Hong Kong's push to adopt web3 technologies to be applied in a plethora of varied fields. Just last month the SAR's Financial Secretary described the importance and the urgency attached to adopting the technologies sooner rather than later.
Ever wary of the multitude of risks that have coupled themselves to the emerging technologies, Hong Kong is still eager to begin this integration. However, the approach being employed by the Hong Kong administration is one of acute caution, converse to some nations that are also adamant on the inclusion of web3 tech, such as India or Japan.
$6.4 million have been set aside in the Hong Kong budget to exercise a bipartite model, consisting of equal interests "proper regulation" and "promoting development". These changes included crypto licensing exchanges that have allowed OSL to begin their initial foray into the still emerging space.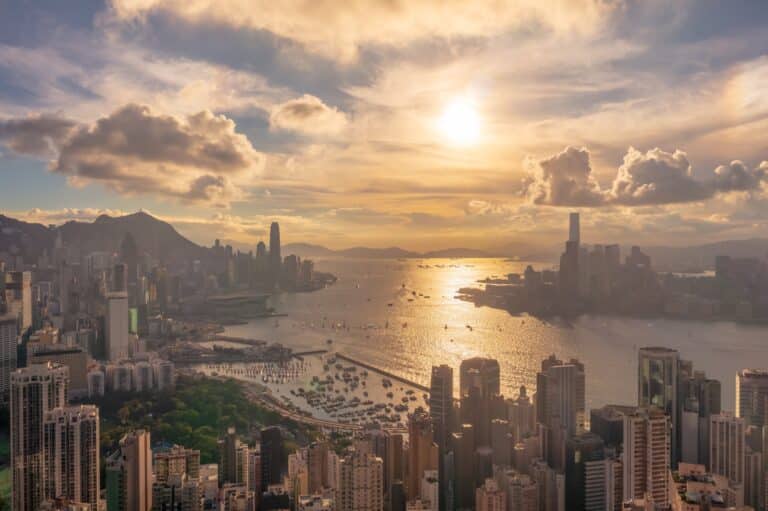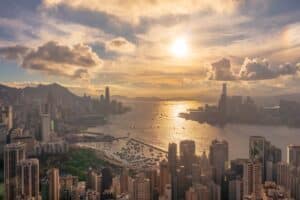 This may suit OSL in more ways than one could observe from the surface as Hong Kong intends on introducing a licensing regime in June who OSL may have the ear of when further regulation moulds the market. A veritable brick in the wall as the SAR attempts to reclaim its foothold as a global leader in blockchain, crypto and all their derivatives.
In lieu of this story, over 80 foreign and Chinese companies have expressed a keen interest in establishing web3 related operations within Hong Kong's jurisdiction, as stated by Christopher Hui, Secretary for Financial Services and the Treasury.
The future looks extremely healthy for Hong Kong's web3 re-focus with many willing participants, only time will tell if the SAR's administration will be up to the regulatory and legislative challenges such a lucrative and fast-paced sector will pose.
AIBC Asia
AIBC Asia is heading to the Philippines this July. An unmissable event is set to take centre stage in Manila, with a wealthy of industry leading knowledge, innovative insights and a plethora of networking opportunities.