A group of crypto-enthusiasts are currently working on a book to advise United States policymakers on the potential for cryptocurrencies to help the financial system rather than threaten it
It would not be a stretch to say that cryptocurrencies constitute one of the most divisive debates in the global financial world and even beyond. With the IMF itself stating the need for a global policy and many regulators across the world seeking to either harness or stamp out the burgeoning industry in their own jurisdictions, policymakers are hard-pressed to separate truth from hysteria.
Inspired by the passing of the $1.2 trillion bipartisan infrastructure bill by the US House of Representatives, a bill that constrains the crypto industry quite severely, a small group of experts from the emerging sector have sought to counter this by educating the demographic in charge of legislation. To quote them directly, "We set out to write a book to help policymakers understand where Bitcoin users are from and what they care about. We want to dispel the notion that it's a nerd money and show how it's impacting so many people in America."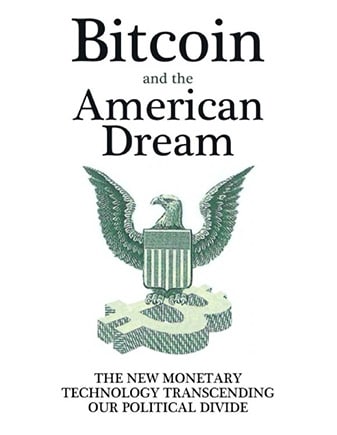 Funded on Kickstarter in record time and managing to attract funding orders of magnitude higher than anticipated, gaining $23,151 from an initial goal of $5,000, the project is a collaborative effort between several different parties. Launched by Jimmy Song, an industry leader in the sector based in Texas, the book includes advice and insight from a number of other authors such as Annaliese Wiederspahn, Gary Leland, Pete Rizzo, Amanda Cavaleri, CJ Wilson, Charlene Fadirepo and Lamar Wilson.
The complete book should be available by the end of 2021 with the authors intending on having the completed product available for sale by January whilst also premiering at a launch event at Washington DC. On their political goals, the group elaborated that "as authors of this book, we recognized that the impressions in Washington were far from the reality and sought to correct this perception."
Sourced from CoinTelegraph.
AIBC returns to the United Arab Emirates:
Drawing the leading figures of the emerging tech world to the Middle Eastern metropoles for cutting edge technology, the 2022 AIBC UAE expo plans to unite the policy-makers, developers, C-suite executives, and legal experts of the burgeoning AI and Blockchain sectors. Through three days of educational panels, inspiring keynote speeches, workshops, and networking events, the expo seeks to create the foundation that the Industrial Revolution 4.0 can be built upon. Join us from the 20th to 23rd March 2022, in UAE.