Global private market investment firm Hamilton Lane has partnered up with digital asset securities firm Securitize. The partnership is set to tokenize three of Hamilton Lane's investment funds, resulting in an expansion of investor access.
Easing access to private markets through blockchain
Hamilton Lane is expanding investor access to three of its funds through tokenization. This partnership will give qualified U.S.-based investors the ability to invest through new tokenized feeder funds. Hamilton Lane has $835 billion in assets under management, including unlisted equities, private credit, and secondary transactions.
The tokenization will be processed via Securitize's digital transfer agency. Management will fall to Securitize Capital, the firm's digital asset management arm, while investment opportunities will be available on its broker-dealer, Securitize Markets by the fourth quarter of 2022. Authorized customers include those with a net worth of more than $1 million or an income above $200,000.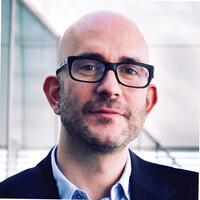 "Hamilton Lane offers some of the best-performing private markets products available. Tokenization now makes it possible for individual investors to participate in private equity value creation for the first time in a digitally native way," Carlos Domingo, CEO of Securitize said in the press release. "We are at the beginning of a process through which individual investors can access the same kinds of opportunities as university endowments or sovereign wealth funds, and that is very exciting."
"We have always been committed to servicing our clients and to providing enhanced financial wellbeing for those who depend on us," commented Victor Jung, Head of Digital Assets at Hamilton Lane. "This collaboration with Securitize is our latest step toward enabling access to the strong returns and performance opportunities generated within the private markets space for a newer set of investors while increasing usability and transparency through the use of blockchain technology."
Blockchain technology provides the necessary infrastructure for expanding the ease of access of retail investors to the private markets. A true show of Hamilton's commitment to this end, converting funds into security tokens gives individual investors the ability to place money in assets to which access was reserved for institutions. It ups fractional ownership while chopping issuance and administration costs.
Up Next: AIBC Malta Week 2022
After the successful completion of the AIBC Toronto, Dubai and Balkans Summits, SiGMA Group is working diligently on this year's edition of Malta Week. From the 14th to the 18th of November, the company's most prominent brands will be brought together under one roof for the AIBC Europe Summit, the premier networking opportunity of the year. The Summit at MFCC Ta'Qali is a stellar expression of European innovation in the Gaming, Esports and Emerging Tech sectors, featuring numerous panels and conferences by leading experts. Interested in joining our long list of speakers, exhibitors or sponsors? Please contact Sophie to reserve your spot, or visit our website for more information.