A staple of daily life, the online search experience is set to undergo an invasive makeover. The market that has most notably been dominated by Alphabet's almost synonymous search engine provider Google, will not be immune to the onrushing wave of Artificial Intelligence (AI).
The online search experience has over the past 30 years become one of the most commonly sought after functions in everyday life. When this practice became widely available, it changed the landscape of modern society, creating an all in all, better informed and more knowledgeable public.
Now with the next phase of internet communications in Web3, AI will be elevating the everyday search activities of billions of individuals, developing these in a vibrant new direction. Generative AI has caused a stir and unleashed a storm in recent months with the release of some truly ground-breaking platforms such as the seminal Chatbot, ChatGPT and the image generator Midjourney AI.
These chatbots and their applications have seen increasing traction in their various and wide ranging capabilities that have now been significantly planted at the doorstep of the search engine activities that already played such a crucial role in the tech industry.
This inclusion will see search engines revolutionised through upgrading the search-and-click method to bring users direct answers, which are synthesised from the results you would traditionally garner in the form of a ranked list. This would greatly increase the effectiveness, timeliness and efficiency of search engine activity, cutting out the sifting and verification required when navigating a path through a plethora of varied sources.
Stefan Sigg, Software AG's Chief Product Officer commented on the exponential trend of users asking direct questions when making use of search engines as opposed to attempting to find particular web pages:
People are realizing how many times they use Google search, not to find a webpage, but to answer a question.
Microsoft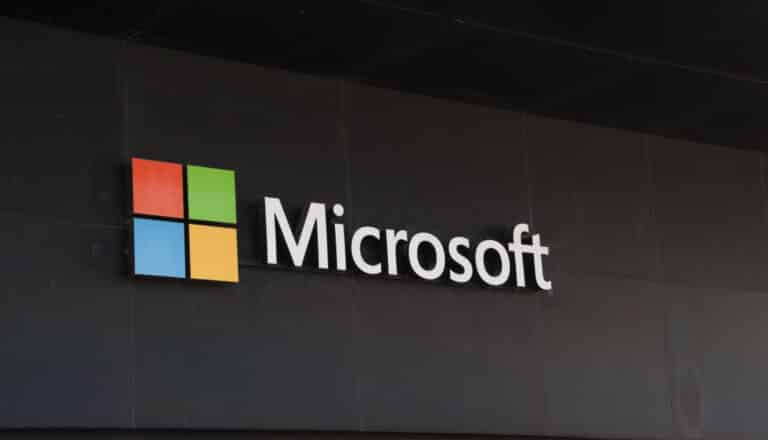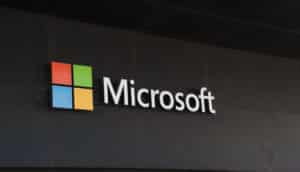 Microsoft has made the first attempt at this shift, in an intrepid move with an update to its Bing search engine, providing direct response to users queries. This should come as no surprise as Microsoft has been a tangible proponent of AI development, investing heavily, both in expertise and financial aid to the most influential innovator in the industry today, ChatGPT creator – OpenAI.
Still ever present, Alphabet's Google is also following suit, highlighting intentions to work towards a gradual roll out of a similar service across the USA. Google's VP of Engineering, Cathy Edwards has recently pointed out the benefits of search engines enhancement laced with AI, echoing AG's CPO in sentiment, noting:
Users no longer have to sift through the information and then piece things together.
Google Search
Google's Vice President of Search, Elizabeth Reid, also weighed in on the conversation, clarifying the conglomerate's intentions to make search more natural and intuitive. 2 principles Google and Microsoft wish to bring to the multitude of far reaching applications and services it currently provides, which include such pioneering tools such as cloud functions and word-processing software.
Google's movements can be seen as maybe even more daunting than Microsoft's efforts as they are already leading the search engine industry quite comfortably. This new perspective has been projected to spawn an increasingly decentralised market, with various applications and integrations an inevitable possibility.
Media author and entrepreneur, John Battelle, has postulated that this new angle will drive users away from the Google dominated, monolithic industry's current offerings. Making Google's forward thinking shift seem like a characteristically pre-emptive and innovatively important manoeuvre.
A marketing professor at the Kellogg School of Management, Jim Lecinski, has also re-enforced this thought, arguing that while generative AI has the potential to disrupt and re-shape the internet's contemporary business model, which is insurmountably reliant on advertising, industry leaders such as Microsoft, Google and even Meta will in all likelihood ride the waves and come out amongst the best off.
The role of advertisements
Google has, as of today, continued to display advertisements both at the top and bottom of their result pages, stipulated on the relevant search query. Google's VP of search, Reid has confirmed Google's steadfast stance on advertisements, which will continue playing a vital role now and in the future of search engines.
In an industry that has perhaps become slightly stagnant as of late, in the context of the astronomical periods of innovation that have previously been witnessed, has incited an intrinsic shift within the search engine sector. The effects of which are yet to be seen, however the sheer and comprehensive nature of this change means many positive results may be garnered.
An ongoing process of refinement and adjustment will inevitably follow such a dramatic shift, as should be natural, especially in light of the multifaceted issue of false advertising and misleading information. Despite such implications, an overall benefit is almost certainly on the cards for search engines and their users.
AIBC Americas
AIBC Americas is coming to Brazil. In this latest instalment of this unmissable event, AIBC bring a wealth of knowledge from a plethora of seminal industries packed full of innovation and inspiration