"I want to make Canada the blockchain capital of the world," announced pro-Bitcoin Pierre Poilievre, in response to a landslide victory for the Conservative Party of Canada's (CPC) leadership. On Saturday, Poilievre garnered over 68% of the conservative vote, miles ahead of his closest rival, former Quebec premier, Jean Charest. Besides dominating the vote count, Poilievre was the preferred candidate in almost every single riding across Canada, winning 330 out of 338 electoral districts.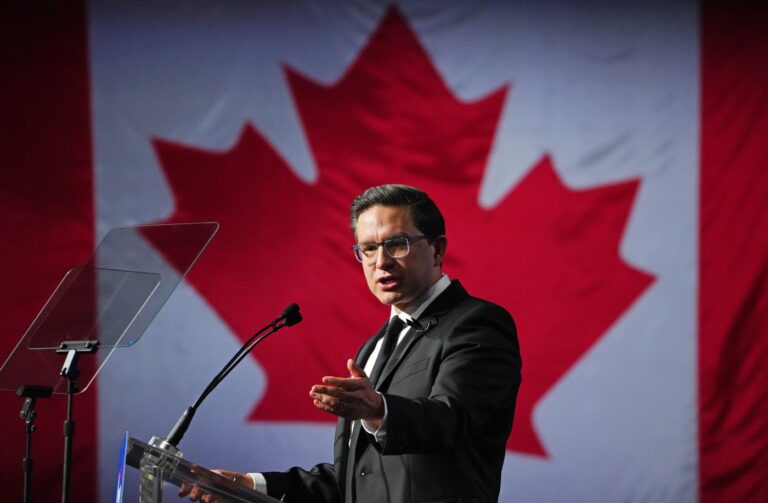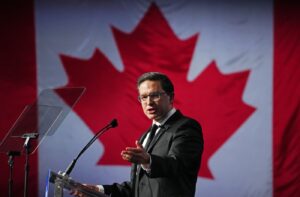 Poilievre has been a vocal proponent of bitcoin, going as far as buying a shawarma with bitcoin on camera at Tahini's London during his spring CPC leadership campaign. He owns at least $10,000 in units of Purpose Bitcoin, a Canadian bitcoin exchange-traded fund, as per his political disclosures.
At the same time, Poilievre has been highly critical of fiat currency, and the Bank of Canada's failure to temper runaway inflation. Arguing that the bank has "zero business developing its own digital currency", he promised that under his premiership, he would "scrap that and instead allow the Auditor General to audit their $400 billion money-printing fiasco."
As the CPC's new leader, Poilievre is now poised to battle current Prime Minister, Justin Trudeau, for Canada's top job in the 2025 federal election. This means Canadians may soon have the opportunity to elect a pro-Bitcoin Prime Minister – a first in North American politics.
Canada's pro-Bitcoin stance: First public Bitcoin fund hits an astounding $421.8 million
The announcement of Pierre Poilievre's election as leader of the CPC has come back-to-back with other pro-Bitcoin news from North America.
The first publicly traded bitcoin exchange-traded fund (ETF) in North America has collected $421.8 million in assets under management (AUM) in two days. Purpose Investment's bitcoin ETF officially started trading on the Toronto Stock Exchange (TSX) on Thursday. By the end of the first day, the fund saw huge interest, trading well over $100 million shares on its first day. It hit the incredible $421.8 million (AUM) figure by the end of Friday.
The Purpose Investment's bitcoin ETF is expected to reach $1 billion in assets by the end of next week. Meanwhile, another bitcoin ETF, the Evolve ETF, started trading on the TSX on Friday, under the ticker "EBIT" and has $1.271 million AUM. Both Evolve and Purpose Investment's bitcoin ETFs have a management fee of 1%. Purpose's index information is provided by TradeBlock, a CoinDesk subsidiary.
Up Next: Malta Week 2022
After the successful completion of the AIBC Toronto and Dubai Summits, SiGMA Group is working diligently on this year's edition of Malta Week. From the 14th to the 18th of November, the company's most prominent brands will be brought together under one roof for the AIBC Europe Summit, the premier networking opportunity of the year. The Summit at MFCC Ta'Qali is a stellar expression of European innovation in the Gaming, Esports and Emerging Tech sectors, featuring numerous panels and conferences by leading experts. Interested in joining our long list of speakers, exhibitors or sponsors? Please contact Sophie to reserve your spot, or visit our website for more information.