The artifacts retrieved from the Titanic wreckage will be tokenized as NFTs by a partnership between RMS Titanic (RMST), Hong Kong-based Venture Smart Financial Holdings and Web3 company Artifact Labs.
NFTs are on the up
Digital ownership of a limited number of Titanic artifacts with Web3 functionalities will ensure that the legacy of the famous wreckage will remain alive. More than 5,000 artifacts from the wreckage will be available as NFTs. A decentralized autonomous organization (DAO) is being created so that token holders will also have voting rights for future dive expeditions and VIP events such as exhibitions, seminars by well known historians and privileged access to unique and exclusive experiences and benefits.
Titanic memorabilia sell very well on auction sites. A simple watch found in the wreckage very recently sold for US $117,000, a first-class menu featuring 'plover (a type of poultry) on toast' sold for nearly US $60,000 and a list of names of first-class passengers went for just under US $50,000.
Legacy of the Titanic
It is anticipated that Titanic NFTs will be very popular and investors will move away from more trendy NFTs such as 'Bored Apes' which are already being seen as 'passé', even though a 'Rare Bored Ape' NFT recently sold for US $156,261 in Ethereum. Expectations from investors for Titanic NFTs are high.
We are very excited at the ground-breaking opportunity to expand our Titanic Community, further our mission, and to make this historical and educational content accessible to the public through new platforms. NFTs provide a modern-day, elegant solution which allows the public to participate in carrying the legacy of the Titanic and Her passengers forward.
– Jessica Sanders, CEO E/M Group, President, RMS Titanic, Inc.
RMST has exclusive rights to recover artifacts and debris from the Titanic in the North Atlantic Ocean. Capital raised from the sale of the NFTs will be used to fund ongoing research, preservation and licensing of RMST's assets. Venture Smart Financial Holdings will structure the intellectual property linked to the artifacts. The tokenized instruments will be offered to accredited investors to create an avenue for the preservation of history and heritage. Artifact Labs will create NFTs for 5,500 recovered artifacts from the sunken ship using its in-house NFT blockchain system. Future artifacts retrieved from the resting place of the Titanic are also set to be minted as NFTs.
Titanic Web3 community
NFT owners will be consulted on the preservation and exhibition of recovered artifacts from the wreckage in the future. The project will be funded through the proceeds of NFT sales. Blockchain technology will preserve the historical significance of the Titanic wreckage.
History: RMS Titanic sank in the North Atlantic Ocean on its maiden voyage after striking a massive iceberg. It was carrying an estimated 2224 people on board out of whom 710 survived the disaster. The wreckage was discovered in 1985, around 600 nautical kilometres from the coast of Newfoundland in Canada at approximately 4,000 metres below sea level.
Iconic Movie: In 1997 the film Titanic featuring historical and fictional storylines and starring Kate Winslet and Leonardo di Caprio achieved significant success for its visual effects, performances and musical score. It was directed by James Cameron and it was nominated for 14 academy awards and won 11 Oscars. It grossed US $1.84 billion and it was the first movie to reach the billion dollar mark.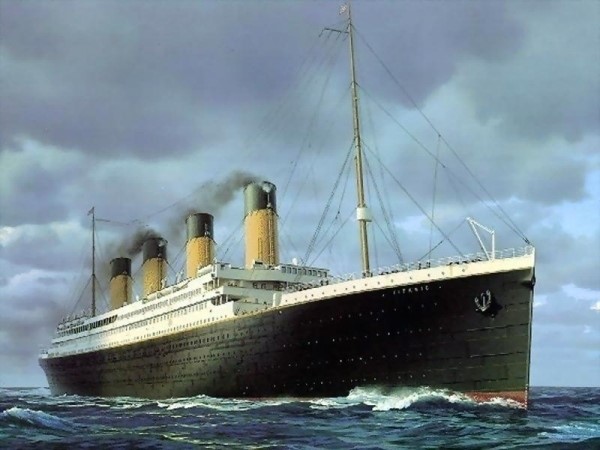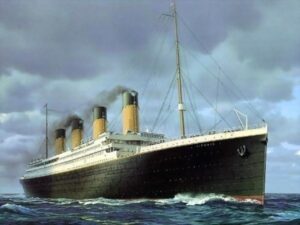 RMST president Jessica Sanders highlighted the initiative's intent to preserve the Titanic's legacy and artifacts through digital innovations like NFTs and blockchain technology. She said "we are determined to ensure that the Ship's artifacts are preserved in perpetuity and accessible to future generations. We believe that moving into the digital space allows us to reach a broader audience with quality programming that educates and inspires."
NFT Market Overview
NFT prices are up with ETH, BTC and altcoins making the sharpest gains in the last six months. This led to an increased trading volume and market cap.
Ethereum still remains the preferred currency to trade NFTs followed by Solana and Polygon. OpenSea still remains the most popular NFT marketplace. A new to market aggregator is gaining rapid popularity as a marketplace. ETH increased from the low US $1,200 zone at the end of December to a new high of US $1,660. The market cap of NFTs reached its peak at the end of January at US $20 billion. NFT trading is steadily increasing, reaching US $989.9 million.
Related articles:
NFT lawsuit: Hermès wins trademark over Metabirkin bags