Fashion house Louis Vuitton has announced the launch of 10,000 NFTs in a new partnership with 93-year-old Japanese contemporary artist Yayoi Kusama. Louis Vuitton and Kusama had their first collaboration in 2012. That time Kusama worked with Louis Vuitton under the creative direction of Marc Jacobs when her her signature polka dots were featured on Louis Vuitton's iconic handbags. The NFT launch is the second collaboration between Louis Vuitton and Kusama.
The Vuitton/Kusama NFTs will be available for interested parties via the OpenSea NFT Market. Customers will be charged a seven percent royalty.
Louis Vuitton and Kusama non fungible tokens
Customers will be able to buy any of the 10,000 digital assets of the Vuitton/Kusama partnership and these can be exchanged for tangible versions.
NFT market
Recently the NFT market has taken a tumble with a downturn in new entrants to the market and trade volumes dipping. However there is an evident shift recently with new NFT strategies being launched in the form of a number of high profile participants that showcase their artwork projects.
Open edition NFTs vs limited edition NFTs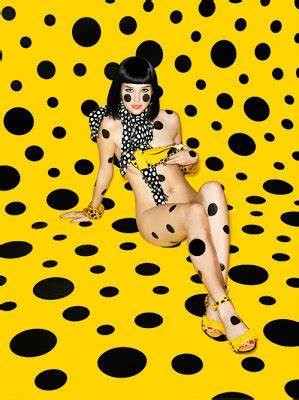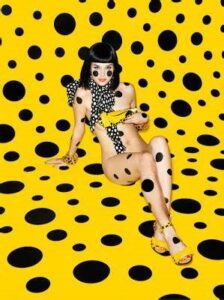 Limited editions of NFTs are the most common. A set number of NFTs are released and examples of limited edition collections include Bored Ape Yacht Club, Doodles and Azuki.
The price of limited edition NFTs is usually higher than open edition NFTs and the focus is placed on selling out. There are also one-of-one NFTs, in which there is only a one-off unique NFT that can be minted.
Open edition NFTs have no limit on supply. This allows collectors to mint as many NFTs within a specified period that usually does not exceed 72 hours. NFTs with no time limit for minting are more rare but they do exist.
Yayoi Kusama
Yayoi Kusama is acknowledged as one of the most important living artists in the world today. She is known for her polka dot designs and creation of infinity rooms. She was born in Japan in 1929 and despite her age she is very influential with the younger generation and has a very strong social media presence. She first started working in sculpture but her art evolved to painting, performing arts, video, fashion, poetry and fiction. Her work is based on conceptual arts with elements of feminism, minimalism, surrealism, Art Brut, pop art and abstract. Her work is influenced by psychological and sexual content. She was a mentor to Andy Warhol and Claes Oldenburg.
Other AIBC News:
Former Director of Bank of England says that OneCoin is another version of Madoff
Islamic Finance and Banking – too good an opportunity to miss (aibc.world)