Several news portals are reporting the possible comeback of Dr Ruja Ignatova, founder of the OneCoin scam. She disappeared in October 2017 when she boarded a Ryan air flight to Greece. She has not been seen since. Ignatova is listed as one of the most wanted fugitives by the FBI.
Has Ruja Ignatova been found?
This week Ignatova's London apartment in Kensington was put up for sale, valued at £12.5 million by estate agent Frank Knight. This is £1 million less than the purchase price in 2016. It is described as an ultimate penthouse and according to sources, this is where Ignatova stored expensive artworks and possessions.
New UK transparency law requires disclosure of the real owner of a property listed on the market and this meant that Ignatova's name has been revealed as a result of the listing. It is alleged that Ignatova may be back on the scene, however the BBC reveals that the apartment has been put on sale following an order from a Guernsey court .
A cryptocurrency that is not a cryptocurrency
When Ignatova set up 'Onecoin' she claimed that it was going to be much bigger than Bitcoin.
In an interview with AIBC News, Dr Colin Lawrence former Director of the Bank of England explained how the scheme was very difficult for individual investors to distinguish between a Ponzi scheme and a
legitimate business.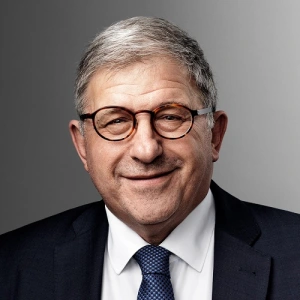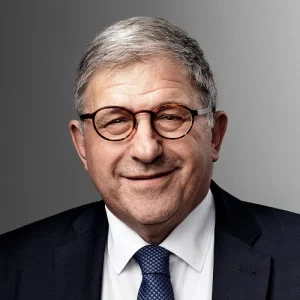 He estimates that investors lost more than US $4 billion (£3.2 billion)
with around £100 million lost by investors in the UK alone.
He adds "Ruja Ignatova is a similar version of Bernie Madoff.
Madoff also created a Ponzi scheme which he marketed as an electronic trading platform worth US $64 billion." Surprisingly in both cases there were very sophisticated investors who bought 'the vision' of both founders and other marketers. "A more recent investment fraud is the FTX case" carries on Dr Lawrence. "This was a real crypto case masterminded by Sam Bankman‐Fried who founded a real crypto exchange. However the exchange was linked to Bankman‐Fried's own proprietary trading company, Almeda Research, which was set up for the purpose of siphoning funds from the crypto exchange."
Damian Williams, the US lawyer prosecuting Ignatova said ""In fact, 'OneCoins' were entirely worthless".
Ponzi Scheme
OneCoin was created in 2014 by Ignatova also known as 'Crypto Queen'. It is one of the biggest known Ponzi scams that had an aggressive pyramid marketing strategy. It is estimated to have created losses valued at US $4 billion (£3.2 billion).
Ignatova claimed that OneCoin was the next cryptocurrency to take on Bitcoin.
However there was a difference as Bitcoin transactions are recorded on what is known as a distributed ledger. Every person who holds a Bitcoin wallet is a node in the network, and transactions are verified and recorded using the collective computing. Any wallet holder can look at every single transaction carried out on the Bitcoin network using that ledger. OneCoin however was never backed by such a ledger. Investors were advised that digital 'OneCoins' would eventually be usable in online exchanges. In reality, they had no value and in fact were non‐existent.
Malta Connection and Gaming
In a new book by journalist Jamie Bartlett, it is claimed that Ignatova found trouble moving large amounts of money and therefore in May 2015 she set up CoinVegas, an online gaming company registered in Malta (LGA/CL1/2009/599). She launched her iGaming business at a conference in Dubai. "CoinVegas was marketed as part of the OneCoin family," Bartlett writes, "although very little actually happened with it."
Risk Management
As a specialist in risk assessment Dr Lawrence says 'Regulators without resources cannot match the funds available by criminals. When there are investors in 175 international localities, it is difficult for local regulators to close down on Ponzi schemes."
After analysing the OneCoin case, Dr Lawrence says that the UK Financial Services Regulator put OneCoin on a watchlist and it was flagged as a scam. This resulted in a slowdown of investment into OneCoin. However the warning was lifted when OneCoin hired Carter Pack, a prestigious law firm. Carter Pack put pressure on the FCA to remove the warning and the FCA was unable to stop the OneCoin operation. Going forward says Dr Lawrence it is clear that the most important aspect would be for "a coordinated international regulation of crypto trading companies. Currently individual regulators are beginning to regulate crypto.
He adds that "treating crypto as an asset class or 'Money' is a flawed approach." While blockchain is a distributed ledger and can be used for payments, it is not a financial asset despite the incorrect "labelling" It isn't money because it doesn't meet the three characteristics of money- that it is a unit of account, a stable store of value and a medium of exchange.
Dr Lawrence concludes "If people understood the false hype of 'the new money' this would perhaps lead to more caution by investors."
AIBC News spoke with Dr. Colin Lawrence who is the Chairman of Parker Fitzgerald's Global Regulatory Network. He is a recognised expert in all areas of financial risk management with more than 30 years experience in financial services and strategy consulting field. From 2008 to 2013 Colin was the Director of the Risk Specialist Division at the Prudential Regulatory Authority (PRA), and senior adviser to the Deputy Governor of the Bank of England. Formerly he was Managing Director at BZW, Nat West and First National Bank of New York. He is a former professor of finance at Columbia University