Morgan Stanley launched an internal memo about bitcoin ownership funds after the bank's clients demanded exposure to bitcoin
The US investment bank, Morgan Stanley, has launched an internal memo indicating that three funds will allow bitcoin ownership, according to CNBC.
This move makes Morgan Stanley the first major US bank to offer its wealthy clientele access to bitcoin funds.
The investment bank has some $4trillion in client assets and this is a massive step to accepting bitcoin as an asset class, and potentially into the mainstream. The decision was taken after clients of Morgan Stanley demanded exposure to bitcoin, according to CNBC. Furthermore, the sudden rise in value of bitcoin has put pressure on Wall Street to get involved on this newly popular asset class.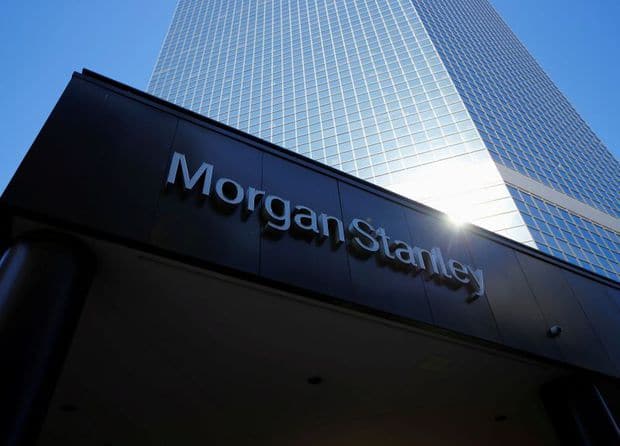 However, Morgan Stanley has stated that not all their client portfolio will be allowed to have access to the volatile asset. The bank will only allow its wealthiest clients, those with at least $2million in assets, to have access to bitcoin ownership.
Two of the available funds are from Galaxy Digital and the other is a joint venture between FS Investments and NYDIG.
Having said that, Morgan Stanley has also said that the new offering comes with certain restrictions:
Investment firms require $5million in the bank to qualify for new stakes. The accounts must also be 6 months old.
Morgan Stanley is also limiting bitcoin investments to 2.5% of the total net worth of those accredited US investors that have brokerage accounts and a substantial amount of assets to qualify.
Morgan Stanley has looked into the possibility of penetrating the crypto market with a few strategic moves in recent times.
In addition to this massive step towards its involvement in the crypto industry, the US investment bank is also a major shareholder in MicroStrategy – a business intelligence firm known for its billions of investment in bitcoin and the bank also invested $200million in NYDIG – a bitcoin firm.
About AIBC:
AIBC Summit is a global expo covering topics relating to the global sectors for blockchain, AI, Big Data, IoT, and Quantum technologies. The event includes conferences hosted by globally renowned speakers, workshops for industry learning and discussion, an exhibition space accommodating more than 400 brands and a number of networking events.