American multi-national investment bank Morgan Stanley has reported one of its best-ever quarter performance results in Asia.
The results were nothing short of outstanding considering the rising inflation rates during the current bleak prospects of capital markets.
Headquartered in New York, the global investment banking giant operates in institutional securities, wealth management and investment management. It is a solid and 'pedigree' investment bank having been established in 1924. Morgan Stanley has over $4 trillion of client assets and over 80,000 employees. Approximately 50 percent of the Group's net revenue is from its institutional securities business. The company derives about 30 percent of its total revenue outside the Americas.
Asia delivered nearly US $2 billion in revenues
Revenues from the first quarter were reported at precisely US $1.989 billion up by 40 percent from Q4 of 2022.
It raised much interest into how Morgan Stanley managed to deliver such outstanding results in Asia.
Strength in areas of both fixed income and equity, aided by the policy dynamics in Japan and the China reopening" Sharon Yeshaya, Chief Financial Officer – Morgan Stanley
Chief Executive James Gorman said that growth in private banking and wealth management in Asia was also a reason for the great results.
The engine rooms of the bank's profit were not what we think of as classic investment bank.. We know what we've got here and it's a killer machine – Asia is growing nicely" James Gorman, CEO – Morgan Stanley
Re-opening of Morgan Stanley in China
The company announced that the re-opening of Morgan Stanley in China fitted the bank's strategy from the equities side especially "in terms of client engagement". The bank also made reference to its franchise in Japan where the macro perspective within fixed income supported the changes in interest rate dynamics. Yeshaya said that "you have to invest more broadly to be able to create an environment of diversification". She explained that the investment bank's presence in Japan for example was very valuable and important to the bank. Morgan Stanley's presence in Japan could support clients at a close proximity especially when sudden central bank activity took place.
Analysts reported that China is working out very well for the investment bank but the bank's business in Japan is even better and "is booming".
Bonds are back
Indonesia was active in IPOs but most of them were local deals. Overall bonds are making a strong comeback however the high yield deals where Morgan Stanley would increase revenues substantially are still stagnant. Equities are buoyant but it is still not a boom market.
Most of the bank's revenues are derived from sales and trading in private banking where Morgan Stanley's interest lies in the US, Asia and LatAm. The European sales and trading arm was sold to Credit Suisse.
Analysts have remarked that Morgan Stanley strategy is to keep going during dormant periods of business and get ready for the boom times when things will pick up. They commented that Morgan Stanley Asia's results for first quarter are remarkable but highly unexpected.
Morgan Stanley in Philippines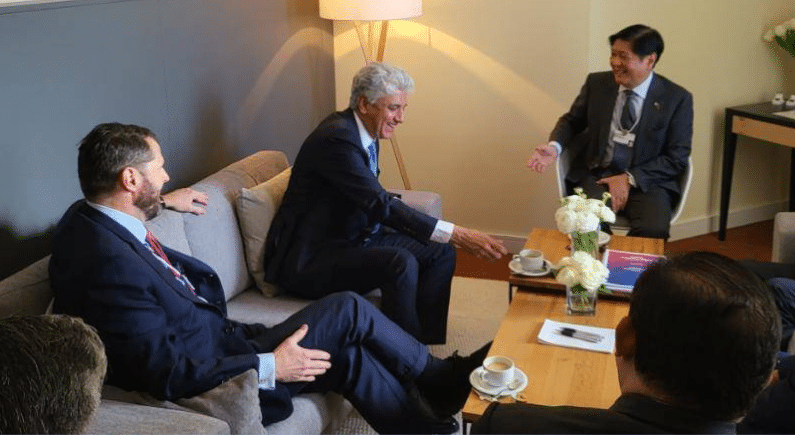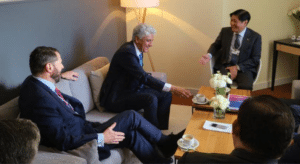 The investment bank also announced earlier this year that it will set up an office in Manila. President Ferdinand 'Bongbong' Marcos Jr met with Morgan Stanley chairman for Asia-Pacific Gokul Laroia during the 2023 World Economic Forum held in Davos, Switzerland. Communications Secretary to the Presidential office, lawyer Cheloy Garafil, said that Laroia proposed plans for the investment bank to open its offices in the Philippines during his meeting with President Marcos Jr. The proposed presence of Morgan Stanley in the Philippines has been met with enthusiasm by the local business community.
Blockchain
Morgan Stanley's first dedicated investment in the crypto space was in January 2021 with 10.9 percent in MicroStrategy, the largest corporate bitcoin holder. It was then that the bank started to offer selected wealth management companies bitcoin exposure. Digital securities platform Securitize raised US $48 million later that year in a Series B funding round co-lead by Morgan Stanley. Corporate bond platform DirectBooks is also partially owned by Morgan Stanley in partnership with blockchain start-up Axoni.
Morgan Stanley Group results for the first quarter are available via this link.
Related topics:
Theranos founder appeals against prison sentence
Smart City technology project announced for Manila
Abu Dhabi Securities Exchange welcomes first listing from UAE
Stop Press ! Find out more about AIBC Asia Summit