Iran's central bank has authorised banks and currency exchanges to allow cryptocurrency payments on imports
The Central Bank of Iran (CBI) announced that banks and licenced currency exchanges will be able to pay for imports into Iran by using cryptocurrency mined by licenced crypto miners. The announcement was reported by the Financial Tribune last weekend, and they stated that:
"The central bank says that lenders and licensed currency exchange offices have been notified about the regulatory framework for crypto payment."
Late last year, the Iranian government modified its regulation on cryptocurrencies which helped their Central Bank fund imports with bitcoin. However, the bitcoin had to be mined in the country as miners are required to sell their coins directly to the CBI.
These measures were proposed by both the CBI and the Ministry of Energy.
Currently in Iran, there have been over 1,000 licences issued to crypto miners, including Turkish bitcoin mining giant – Iminer.
Three Iranian power plants are allowed to mine cryptocurrencies,with bitcoin miners given priority for exclusive electricity generated from them. However, this did not stop Iran to shutdown 1,620 illegal crypto mining farms.
Mohammad Reza Poure Brahimi, head of the Economic Commission, said that Iran has carried out extensive examinations on crypto activities, as he told Tasnim News Agency: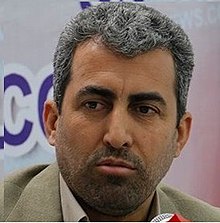 "We plan a bill in which a new mechanism for cryptocurrency-related activities is laid out,"
The bill is said to define the responsibility of administrative bodies such as:
The Central Bank of Iran
The ICT
Industries
Energy and economy ministries
Iran has aimed to generate a new source of income through crypto mining due to the high number of international sanctions that they have been struck by, resultiing in a loss of revenue on oil exports.
Earlier this year Iran looked to take advantage of bitcoin mining by instructing miners to register with the Ministry of Industry, Mines and Trade. This resulted in miners paying higher electricity tax than retail or industrial users the previous year.
Source: news.bitcoin
About AIBC Dubai:
AIBC UAE will take place on the 25th to 26th May, 2021, in the emirate of Dubai. The event will bring together key brands and individuals from the converging sectors of AI, blockchain, IoT, Quantum Tech to discuss and shape the future of emerging tech.
It is one of the leading events globally for blockchain, AI, crypto, and other emerging technologies, and gathers together an elite selection of delegates, policymakers and thought leaders from across the globe. Such international recognition has helped propel AIBC Summit become a favourite on the world circuit for emerging tech conferences and expos.