South Korean authorities have announced the arrest of Do Kwon, the elusive mastermind behind the catastrophic collapse of two major cryptocurrency tokens, TerraUSD and Luna. The fugitive had been on the run since the tokens' combined loss of $40 billion (£32.5bn), but was finally apprehended in Montenegro.
Montenegro nabs Do Kwon, one of the World's Most Wanted Fugitives
Kwon has been charged with fraud by US prosecutors following allegations that he and his company, Terraform Labs, masterminded a massive crypto asset securities fraud. Earlier this year, US regulators accused the fugitive of orchestrating a multi-billion dollar scheme that resulted in the collapse of the TerraUSD and Luna tokens.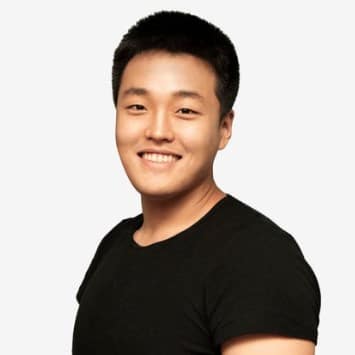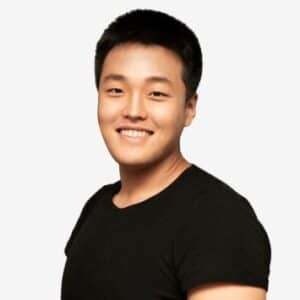 Last September, South Korean authorities issued an arrest warrant for Kwon on suspicion that Terraform Labs had flouted capital market regulations. Believing that he was hiding in Serbia, officials even travelled to Belgrade for negotiations, given the lack of an extradition treaty between the two countries.
Despite previously denying any efforts to evade authorities, Kwon had not disclosed his location until his arrest. The news was first shared by Montenegro's interior minister, Filip Adzic, who took to Twitter to announce the capture of "one of the world's most wanted fugitives" at Podgorica's airport.
Adzic revealed that the suspect had allegedly been travelling under a false identity with fraudulent documents, but that authorities were waiting for official confirmation of his identity.
On Friday, South Korean police verified the suspect's identity as Kwon, confirming that he was indeed the mastermind behind the TerraUSD and Luna tokens collapse. He faces a litany of charges brought forth by US prosecutors, including securities fraud, wire fraud, commodities fraud, and conspiracy.
The indictment, which was made public at the US District Court in Manhattan on Thursday, indicated that Kwon's legal troubles were far from over.
Montenegro lacks extradition treaties with both the US and South Korea, but this did not prevent Kwon's arrest for his alleged involvement in securities fraud. Earlier this year, US financial regulators accused Kwon and Singapore-based Terraform Labs of failing to provide investors with full and truthful information regarding several crypto asset securities, particularly Luna and TerraUSD.
Kwon and his company allegedly made repeated false claims about the tokens' potential value while misleading investors about the stability of TerraUSD. Unfortunately, the tokens' worth plummeted to nearly zero in May of last year, triggering a massive sell-off in prominent cryptocurrencies such as Bitcoin, Ethereum, and Tether. The resultant upheaval led to the term "cryptocrash" trending online.
Reaching out to Blockchain expert and AIBC podcaster Jean-Michel Azzopardi for a comment, he said: "This story puts on full display the beauty of Blockchain. All of your mistakes are publicly available and transparent for the world to see, which disperses the misconception that Blockchain can be used to hide illicit activity." He continued: "Do Kwon was clearly up to some malicious activity and this is the price you pay, whether you pay it in Singapore, South Korea or Montenegro."
"This news is a win-win for the Crypto community. In short, Blockchain is doing its job."
Despite Montenegro's inability to extradite Kwon, he faces a litany of charges in both the US and South Korea.
Blockchain analytics firm Elliptic estimates that investors worldwide lost a staggering $42 billion as a result of investing in TerraUSD and Luna.
Interested in reading more on everything Crypto, Blockchain, AI and other emerging tech? Check out AIBC News, or head over to our YouTube channel for quality podcasts or highlight recaps from our ground-breaking shows.