Binance, the world's biggest crypto exchange, has suffered a severe cyberattack. A major hack resulted in $100 million Binance Coin (BNB) being stolen. The attack targeted a bridge between blockchains.
Ramifications of the cyberattack have been "contained"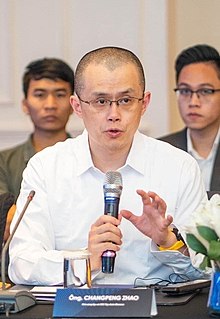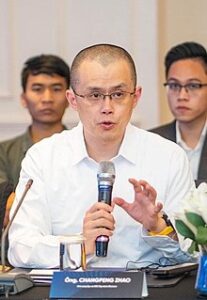 Binance has been the target of the latest major crypto hack. The attack occurred on the BNB Chain blockchain, with approximately $100 to $110 million digital tokens being stolen. BNB Chain was put under severe maintenance, temporarily suspending all deposits and withdrawals.
In the wake of this suspension, $7 million stolen funds had already been frozen. BNB Chain further requested on Twitter that BSC Validators touch base with them to paint a more accurate picture of the attack, with plans for a node upgrade.
Billionaire co-founder of Binance Changpeng "CZ" Zhao has ascertained on Twitter that the situation is "contained," with there being a high likelihood of Binance covering any funds the hackers get away with. In a recent tweet, he applauded the technical team behind BNB Chain for their "fast, transparent and responsible" approach to the issue.
This attack was preceded by another major hack. Transit Swap, a multi-chain decentralized exchange (DEX) aggregator platform, announced a $21 million loss on Sunday 2nd October, through exploitation of an internal bug on its swap contract.
Transit Swap followed with an apology, assuring customers that all efforts were being made towards the recovery of the funds. The aid of cybersecurity experts such as SlowMist, PeckShield, Bitrace and TokenPocket was enlisted.
The blockchain analysis company Chainalysis determined the total revenue for crypto crime in the first two quarters of 2022 to have stood at $1.6 billion. This was less than figure recorded in the first half of 2021. The drop in crypto crime figures has coincided with the crypto bear market.
They noted that not all forms of crypto crime are going down, however. A steady rise in hacked crypto assets can be observed, from $1.2 to $1.9 billion.
Up Next: AIBC Malta Week 2022
After the successful completion of the AIBC Toronto, Dubai and Balkans Summits, SiGMA Group is working diligently on this year's edition of Malta Week. From the 14th to the 18th of November, the company's most prominent brands will be brought together under one roof for the AIBC Europe Summit, the premier networking opportunity of the year. The Summit at MFCC Ta'Qali is a stellar expression of European innovation in the Gaming, Esports and Emerging Tech sectors, featuring numerous panels and conferences by leading experts. Interested in joining our long list of speakers, exhibitors or sponsors? Please contact Sophie to reserve your spot or visit our website for more information.