Residents of Colorado are now able to pay state taxes using bitcoin and other cryptocurrencies, using PayPal accounts.
Governor Jared Polis said on Monday that the American state of Colorado officially accepts cryptocurrencies for tax payments. The choice is already there on the website of the state Department of Revenue.
Individual income tax, company income tax, sales and use tax, withholding tax, severance tax, and excise fuel tax are all tax types that citizens can pay with bitcoin, according to the research.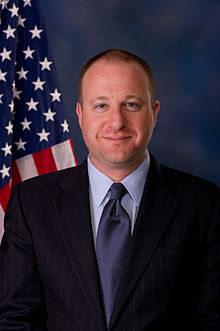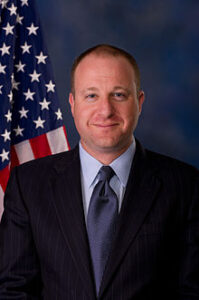 A new payment method for online tax payments using bitcoin has been added to the Colorado Department of Revenue website. After being forwarded to PayPal, users can choose which cryptocurrency to use.
PayPal allows users to deposit, withdraw, and retain a number of cryptocurrencies, but its crypto checkout service only accepts payments in U.S. dollars. Additionally, there is a service charge of $1 + 1.83% of the payment total.
Polis said "As of right now, the state of Colorado is officially accepting cryptocurrency as a payment option for all taxes. We've been talking about this for a while. We said we would deliver by the end of summer and we have.
"The state will operate our own ledgers in dollars. Taxpayers who pay with crypto will see their transactions converted to dollars."
Polis has long been an advocate for the tech sector in his state and a proponent of cryptocurrencies. Polis was involved in bitcoin legislation while serving in the US House of Representatives and was a founding member of the Congressional Blockchain Caucus. The state of Ohio launched a trial programme a few years ago but didn't move further with adopting the digital currency, according to Department of Revenue spokesperson Daniel Carr. Carr argued that the initiative can continue as planned despite the volatility in cryptocurrency prices.
As they compete to entice employees and firms in the new remote-first economy, U.S. states have raced for the prize of the most cryptocurrency-friendly jurisdiction.
Up Next: Malta Week 2022
After the successful completion of the AIBC Toronto and Dubai Summits, SiGMA Group is working diligently on this year's edition of Malta Week. From the 14th to the 18th of November, the company's most prominent brands will be brought together under one roof for the AIBC Europe Summit, the premier networking opportunity of the year. The Summit at MFCC Ta'Qali is a stellar expression of European innovation in the Gaming, Esports and Emerging Tech sectors, featuring numerous panels and conferences by leading experts. Interested in joining our long list of speakers, exhibitors or sponsors? Please contact Sophie to reserve your spot, or visit our website for more information.