Insurance giants, AXA Switzerland, will only accept bitcoin as a form of cryptocurrency payment through their partnership with broker Bitcoin Suisse
Swiss insurance giants AXA Switzerland announced that they will now be accepting bitcoin payments from their customers to meet the growing demand of their client base.
AXA will allow private customers to pay for non-life products using the cryptocurrency, however, payments are only available in bitcoin and no other cryptocurrencies are available for payment.
Customers will not be able to pay life insurance products with bitcoin due to regulatory reasons. AXA is the first ever all-lines insurer to offer bitcoin payments as they continue to lead the way in their industry when it comes to cryptocurrency.
Claudia Bienentreu, Head of Open Innovation at AXA Switzerland, said: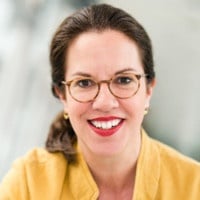 "This is AXA's response to growing demand from its customers for alternative payment solutions, with new technologies playing an ever greater role,"
Customers will be able to pay their bills with bitcoin by using the inapay app which will also convert the amount of Swiss francs into bitcoins as seen below: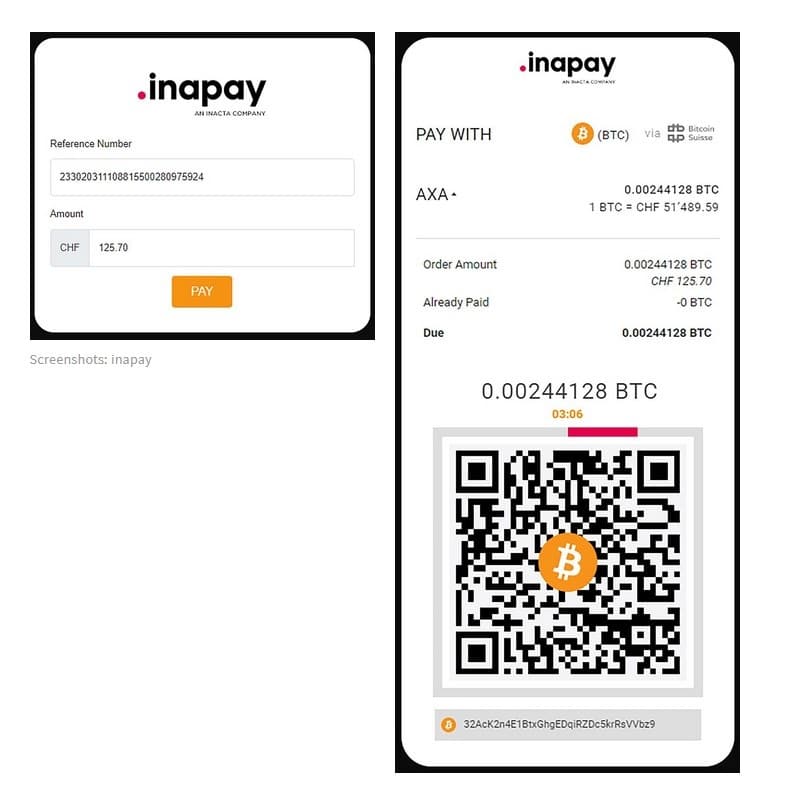 AXA also confirmed that they will not be holding any bitcoin on its balance sheet with all bitcoins received set to go to the broker, Bitcoin Suisse. Bitcoin Suisse will then convert them into Swiss francs, with the customers incurring a charge of 1.75% for using this option.
Other cryptocurrencies may be introduced in the near future but AXA Switzerland will first gain some experience with bitcoin before doing this.
Switzerland is one of the most progressive countries in the world when it comes to crypto and blockchain regulation. They classify virtual currencies as assets and have eased barriers to entry for Fintech companies to push innovation in the country.
Recently Switzerland passed news laws on blockchain and distributed ledger technology (DLT), focusing on:
Creation of a possible electronic registration of rights; featuring negotiable securities
Segregation of crypto-based assets in the event of bankruptcy
Creation of a new authorisation category for "DLT trading facilities" (crypto exchanges)
This new amendment, likely to be implemented this year, aims to increase legal certainty and mitigate application barriers for blockchain technology.
About AIBC Dubai:
AIBC UAE will take place on the 25th to 26th May, 2021, in the emirate of Dubai. The event will bring together key brands and individuals from the converging sectors of AI, blockchain, IoT, Quantum Tech to discuss and shape the future of emerging tech.
It is one of the leading events globally for blockchain, AI, crypto, and other emerging technologies, and gathers together an elite selection of delegates, policymakers and thought leaders from across the globe. Such international recognition has helped propel AIBC Summit become a favourite on the world circuit for emerging tech conferences and expos.