Malta's Deputy Prime Minister
Dr.
Chris Fearne sits down with
SiGMA
TV as part of the Executive Interview Series to discuss the current status of Maltese digital healthcare
Given Malta's strong regulatory framework for the advancement of digital health and blockchain technology, could Malta become a Med-Tech hub of Europe and attract more international investors? Dr. Chris Fearne, Malta's Deputy Prime Minister, dives into the Med-Tech advancements Malta is pioneering and emphasises the potential for international investment.
COVID-19 reshaping the digital healthcare sphere
Undeniably, the pandemic has acted as a catalyst for Med-Tech as the world adjusts to a new world that adopts a virtual and distanced lifestyle. Online healthcare apps have ensued as a result, Dr. Fearne argues:
the Med-Tech revolution has been accelerated during this last year of the pandemic.
Dr. Fearne (pictured below at the SiGMA iGAMING Conference 2019 Malta) comments on the benefits and importance of Med-Tech now more than ever and shares a few examples employed in Malta: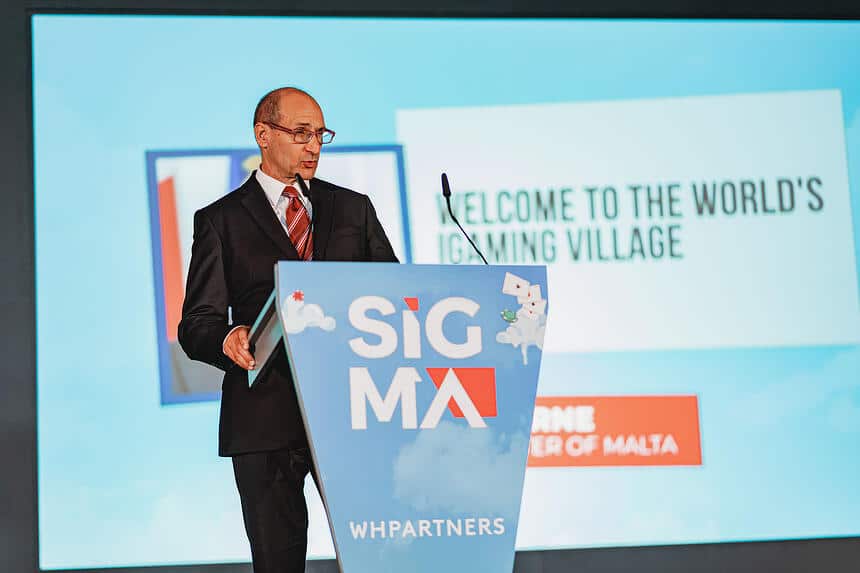 Now we realise not only is this useful as a way of keeping people away from each other when there is a pandemic, but it can also in some instances offer more efficiency.

We've set up a telemedicine centre here in Malta, whereby, in certain situations, patients can get their medical care over the phone or prescribed.
Malta, Med-Tech and future investments
Additionally, Dr. Fearne highlights a new project Malta has launched in alliance with the Med-Tech movement to promote distancing:
We're also launching [exactly this week] something which is called 'Remote Patient Monitoring', which we are doing for children with diabetes, where their blood glucose levels are being remotely monitored twenty-four hours a day, every day digitally. And if there is a discrepancy in what the blood sugar levels should be, they are informed immediately.
Moreover, when asked if Malta could become the Med-Tech hub of Europe and draw in international investment, he shared:
Investors who know what's happening will look at the space very closely. In Malta, we have an excellent health service, all our patients are documented and have a unique reference number […], everything is centrally located […] we have strong data protection […], and yes, there is a government who wants this. So, there is scope for investment in Med-Tech, and I say this is one of the great growth areas over the next three or four years
WATCH the full video below:
About AIBC:
AIBC Summit is a global expo covering topics relating to the global sectors for blockchain, AI, Big Data, IoT, and Quantum technologies. The event includes conferences hosted by globally renowned speakers, workshops for industry learning and discussion, an exhibition space accommodating more than 400 brands and a number of networking events.