The success of recent events at the AIBC Americas Summit in São Paulo, Brazil offers a preview of the industry-leading insights that attendees can expect at the highly anticipated AIBC Asia Summit in Manila.
An undeniable example of this was Alex Nascimento, a true authority on Blockchain technologies, having taught at numerous Universities around the globe in the increasingly significant field.
Tokenization of Real-World Assets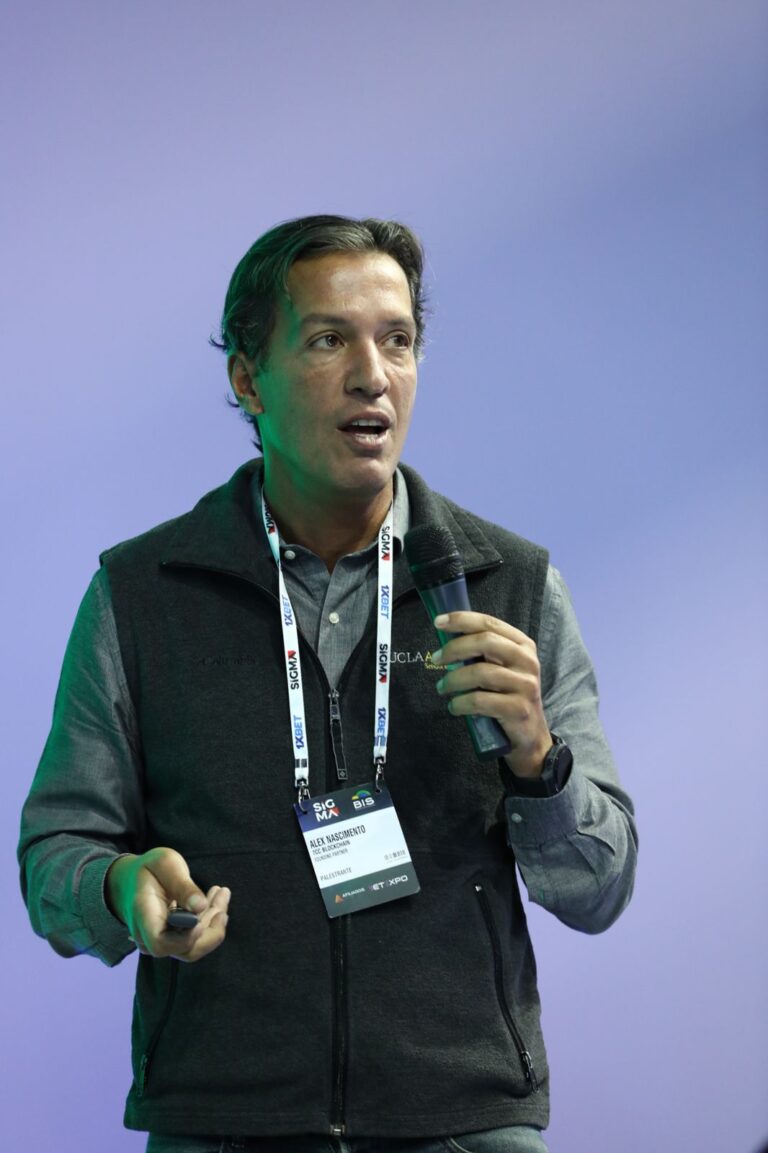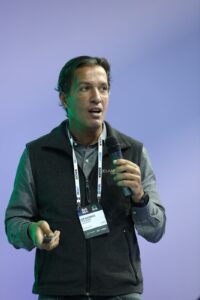 Beginning his speech with an emphasis on the disruptive nature and incredible potential of tokenization, Nascimento compared the sheer possibilities to that of the early stages of cloud computing.
He pinpointed the growth the tokenization of real-world assets has already had, with the market seeing recent growth from 30 to 150 billion.
Expansion and exponential growth
This expansive development has also garnered projections of up to 4 or even 5 trillion dollars worth of tokenized assets by 2023. This growth will come from numerous industries including finance, real estate, private equity, venture capital and financial securities.
Nascimento gave a particular mention to trade and finance initiatives such as One Belt One Road (OBOR) as an area in the sector with a notable potency for growth.
He also stated his belief that more stable investments such as home equity, patents and fleets of automobiles could also play a potent role in tokenization.
The role of NFTS
Nascimento went on to stress the role of non-fungible tokens (NFTs) which simply mustn't be overlooked when taking a view towards any form of tokenization.
Firstly, NFTs enable creators and artists to monetise their digital creations directly, bypassing traditional intermediaries and allowing creators to benefit from not just the sale but also the resale of their work through royalties.
Additionally, NFTs create new possibilities for collectors who may now form part of a vibrant ecosystem, where the tokens can be bought, sold and traded across multiple marketplaces.
Challenges to tokenization
Having expressed the significance the tokenization of real-world assets could have, he then highlighted the main challenges facing its mass adoption.
These issues included limited access to investors, lack of wealth management experience, the fact assets are restricted to a select few clients and the inevitable regulatory challenges.
Furthermore, there are many questions yet to be answered due to the heavily evolving nature of the sector, ongoing discussions around such topics as environmental impact, copyright issues, and even long-term value will have to be resolved.
Long-term potential and short-term underestimations
Nascimento concluded his ponderous address by re-iterating the sentiment he began with, that the potential is endless, so vast that the true implications and long-term effects are yet to present themselves, even despite the short-term risks and lack of market confidence.
As industries, regulators, and market participants adapt to this transformative ecosystem, the benefits of increased accessibility, liquidity, global reach, transparency, security, and innovation will become more apparent. Tokenization has the potential to reshape financial markets and unlock new opportunities for investors and businesses alike.
AIBC Asia
The AIBC Asia Summit promises to bring a coveted platform to even more incisive industry-leading professionals such as this.
The storied shores of the Filipino capital Manila will be the location for us to give key insights and significant discussions an unmissable event to flourish, along with the opportunity to benefit from a plethora of premium networking opportunities.