On the 13th of this month, the Bank of Russia released an official statement on the regulation opportunities available to both qualified and unqualified investors in terms of mutual investment funds. Despite the number of available assets for enterprising mutual funds being expanded, the documents directly prohibit fund managers from purchasing cryptocurrencies or "financial instruments whose value depends on prices of digital assets."
This is a continuation of a long standing but occasionally fluctuating policy of antagonism that the Russian administration has had against the burgeoning cryptocurrency industry with its official banning of mutual funds that expose investors to these assets further constraining the sector. An example of this would be the previous official recommendations given out in July 2021 that asset managers should avoid including cryptocurrencies in their mutual fund's portfolios. The regulator has outright stated that investments relating to cryptocurrencies do not "meet the interests of investors and bear great risks."
We can also see that the debate on cryptocurrencies has reached the highest echelons of the Russian political system with Anatoly Aksakov, the chairman of the Russian State Duma Committee, stating that Russia needed to adopt new legislation in order to be able to protect retail investors from risks related to cryptocurrency investment. On the topic, Aksakov argued that "digital assets are the topic of our close attention, and here we will look at how to protect our citizens as much as possible when investing in digital currencies and digital assets, because here is a new tool, and it is quite difficult for an unqualified investor." It would also be important to note that with the digital ruble under construction, prominent officials such as Elvira Nabiullina, head of the Russian monetary authority, have indicated that alternative cryptocurrencies would only threaten the fiscal stability of the state.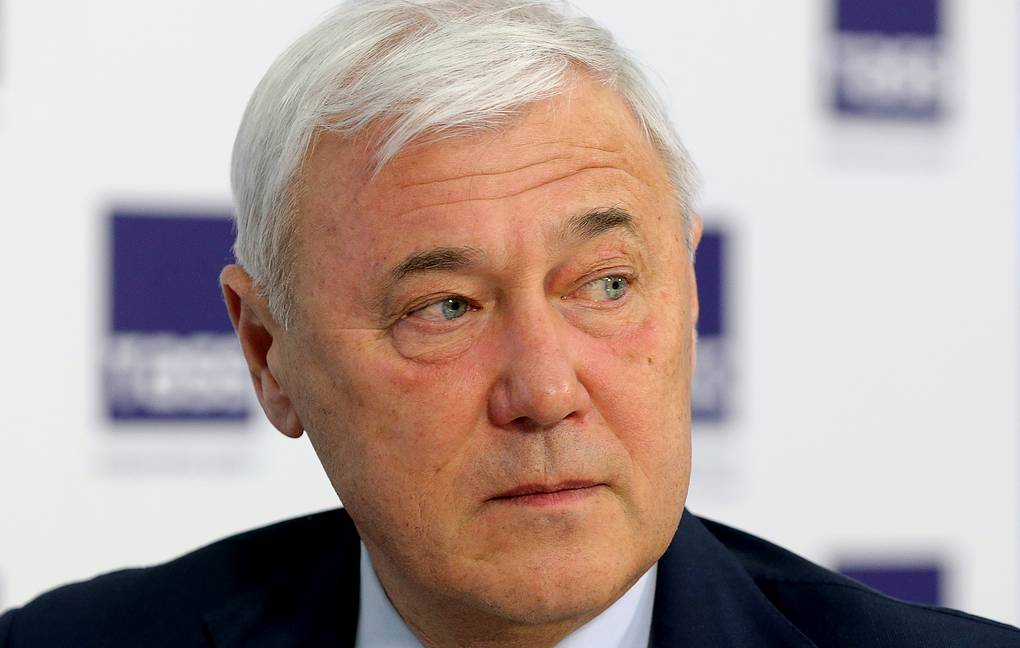 These recommendations seem to have had their intended effect with the local news agency RBC reporting that there had not been any Russian mutual funds with crypto exposure until the present even taking into consideration the lack of a formal ban before last Monday. This claim is opposed by Artem Deev, the head of the analytics department at the brokerage firm AMarkets, who points out that Russia has a single ETF with exposure to the industry. This specific fund is managed by BrokerCreditService, a joint-stock management company, and the fund focuses on decentralized data storage and blockchain with it allowing clients to invest in firms such as PayPal and Broadcom.
While these regulations will make it more difficult for the industry to gain ground in the Russian economy, Russia's largest bank is indicating that it is planning to launch a blockchain-based ETF. Sber's Head of Asset Management, Vasily Illarionov, noted that the ETF is being referred to as the "Blockchain Economy" Fund and will be mainly based on stocks related to the Blockchain and cryptocurrencies. Vasily noted that this specific fund will not fall under the aforementioned restrictions put forward by the Bank of Russia and therefore can be offered to investors across the board.
This story was sourced from CoinTelegraph and Yahoo!Finance.
AIBC returns to the United Arab Emirates:
Drawing the leading figures of the emerging tech world to the Middle Eastern metropoles for cutting edge technology, the 2022 AIBC UAE expo plans to unite the policy-makers, developers, C-suite executives, and legal experts of the burgeoning AI and Blockchain sectors. Through three days of educational panels, inspiring keynote speeches, workshops, and networking events, the expo seeks to create the foundation that the Industrial Revolution 4.0 can be built upon. Join us from the 28th till the 31st March in UAE.