The United Kingdom has begun trials for speed cameras equipped with Artificial Intelligence in the hopes of collecting evidence and information in such detail as has never been viable before. Using "4D" radar and super resolution, these innovative speed cameras can detect such instances as motorists using mobile phones while driving or failing to use a seatbelt.
Perhaps the most prominent location for this trial is on a speed camera which has been installed on the commonly frequented A23 in Lambeth, South London. These cameras are a key component of a Transport for London trial, they await approval from the Home Office.
Redspeed International, who build and operate this new technology, describe their product as one with a highly variable and adjustable function with numerous combined abilities. According to their own statement:
In combining several key enforcement applications and having AI at its heart, Redspeed Sentio has the built-in modular flexibility, capability and scalability to meet virtually any future challenge.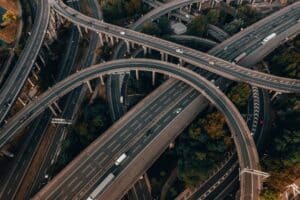 The capabilities also extend to administrative responsibilities, with the speed cameras being able to enact fines for speeding and jumping red lights. If linked to DVLA and Police databases, they can conduct immediate checks into a vehicle's tax and insurance on the spot.
The solar powered innovations are also capable of monitoring 6 lanes at any one time, day or night, and can calculate average speeds when collaborating with other speed camera units.
The UK has already pledged a commitment to increasing the use and improving the capabilities of AI. An initial £100 million primary fund has been allocated to develop a "Sovereign AI" that will alleviate the stress currently placed on all sectors of public service.
This of course will not come without push back and disagreement. Many critics have already labelled the new speed cameras as "Big Brother's cash machine". Motoring offences lawyer Nick Freeman has stated on the matter:
As drivers we are all becoming sitting ducks. This could just be a step too far. It could help alleviate the lack of police on our roads. But we will always be missing something when we don't have that human element.
One gets the sense that regardless of what form AI comes in or how it will be harnessed, its integration into people's daily lives, be that voluntary or not, will be the most important factor in its success. AI developers and stakeholders will have to ever so carefully navigate the volatile environment of scepticism and manage everyone's fears and expectations, perceived or otherwise.
For the latest AI and tech updates visit AIBC News.