DeFi's hottest projects will showcase their value to leading industry investors and 3,000+ attendees during the Sheesha Finance "Battle of the DeFittest"
Sheesha Finance (https://sheesha.finance/), the first comprehensive DeFi solution for investors to easily access a variety of projects while solving issues surrounding locked crypto assets, today announced its DeFi Launch Lounge and "Battle of the DeFittest" pitch competition during the world's premier event for emerging tech, AIBC Summit UAE.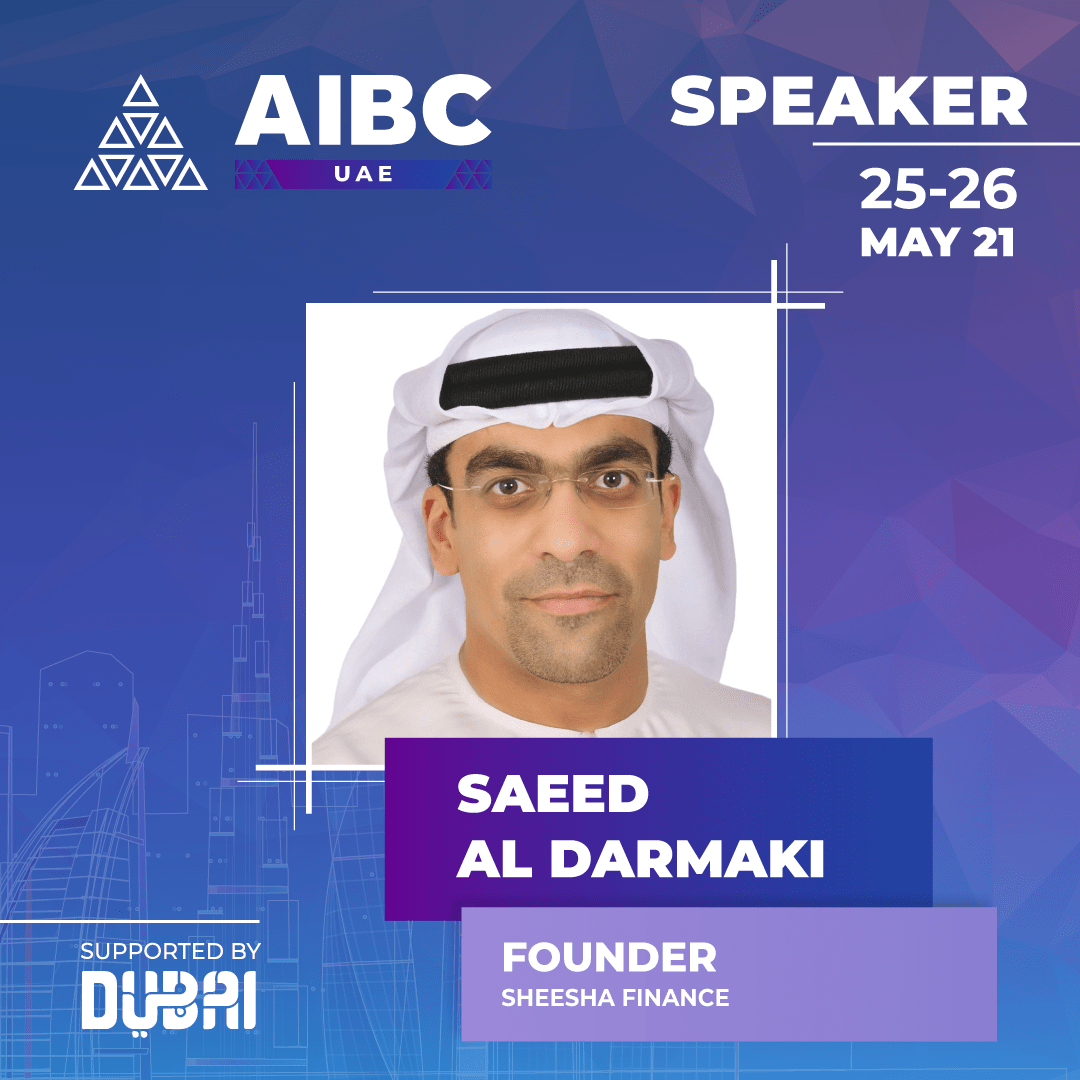 Sheesha Finance will welcome more than 3,000 AIBC attendees to the event and offer upcoming DeFi project partners the exclusive opportunity to engage the world's leading DeFi investors in a one-to-one conversation. The lounge and competition will take place on May 24, from 6-10 pm Gulf Standard Time at the Vista Lounge in the Intercontinental Dubai Festival City.
With DeFi's rapid growth showing no sign of slowing, attention and investment in the space increases everyday. As DeFi is an interconnected thriving ecosystem, Sheesha Finance is well-positioned as the DeFi project capable of underpinning them all. Launched in April 2021, Sheesha Finance is a member-managed decentralised autonomous organization (DAO) allowing members premium crypto portfolio diversification and rewards. Forming investment partnerships with close to 100 global DeFi projects, Sheesha Finance has been nominated as AIBC Pitch's DeFi Project of the Year.
Sheesha's "Battle of the DeFittest" pitch competition will follow a shark-tank format. All Sheesha Finance partners and investors will be able to pitch during the reception and showcase their value to the investment team of judges. Sheesha Finance founder, Saeed Hareb Al Darmaki, also nominated as Investor of the Year and the Middle East's Most Impactful Person of the Year, will be accepting pitches for investment right from the DeFi Launch Lounge. All pitches will be recorded.
"I am honoured and humbled to be nominated for such prestigious awards and for Sheesha Finance to be nominated as DeFi project of the year. Everyone and all projects nominated are top notch and I hold them all in very high esteem. We must work together to continue to bring this industry together in a healthy manner," said Saeed Hareb Al Darmaki.
In addition, the DeFi Launch Lounge will showcase some of the world's finest NFT art created by Sheesha's NFT Resident Artist, VESA. Attendees can enjoy VESA's displays throughout the welcome lounge on vibrant digital screens and can choose to have their photo taken in front of a wall-to-wall life-size NFT, exclusively produced and distributed via smart contract to the original Sheesha Finance Liquidity Generation Event (LGE) participants.
Following their LGE, Sheesha Finance successfully raised over $9.44 million US in two weeks. Staking is now live on Ethereum and Binance Smart Chain. Sheesha Finance's $SHEESHA tokens are available on cryptocurrency exchanges including Uniswap and Pancakeswap. Track Sheesha's Ethereum token on CoinMarketCap.
To learn more about Sheesha Finance, join their Telegram group.
Watch an interview with Sheesha Finance founder, Saeed Hareb Al Darmaki below:
About Sheesha Finance
Sheesha Finance, a member managed decentralised autonomous organization, allowing members premium crypto portfolio diversification and rewards. Sheesha Finance rewards investors of any size, from small to large ticket holders, with unlimited DeFi tokens from a diversified portfolio of projects. Sheesha Finance's easily convertible assets can be freely utilized to maximize rewards and gain exposure to existing and upcoming DeFi projects, solving locked crypto inaccessibility in DeFi. On route to becoming a full member – managed decentralised autonomous organisation (DAO), Sheesha Finance is dedicated to upholding full transparency and integrity within the DeFi space.
AIBC UAE will take place on the 25th to 26th May, 2021, in the emirate of Dubai. The event will bring together key brands and individuals from the converging sectors of AI, blockchain, IoT, Quantum Tech to discuss and shape the future of emerging tech.
It is one of the leading events globally for blockchain, AI, crypto, and other emerging technologies, and gathers together an elite selection of delegates, policymakers and thought leaders from across the globe. Such international recognition has helped propel AIBC Summit become a favourite on the world circuit for emerging tech conferences and expos.