Home-electricity mining is now prohibited due to power shortages, demanding registration of all mining activities
An unusually low amount of rain this year has led to a power shortage in Iran, due to weak performance of hydroplants. The high energy demand in crypto-mining has subsequently led to countermeasure of the Iranian government, which has now prohibited home-electricity mining.
The new policy demands miners to registers their activities, including their full identity and information on resources used, which is most likely linked to the regulation efforts of the Iranian government to control the growing industry. Bitcoin had been especially popular as a method to circumnavigate US sanctions.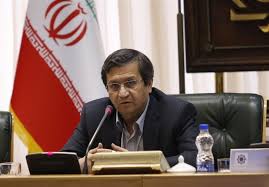 A staggering 4% of total Bitcoin hashworth was created in Iran. Since then, multiple attempts of Iran's central institutions were undertaken to control the flow of money. In February, the governor of Iran's Central Bank, Abdolnaser Hemmati, demanded crypto exchanges to be strictly dedicated to imports. Such measures are thought to be damaging to the competitiveness of Iran on the crypto market.
As part of the mandatory registration of mining activities, miners who use home electricity to create crypto, will be obliged to compensate for the energy consumed in relation to blockchain ventures.
AIBC Dubai:
AIBC UAE will take place on the 25th to 26th May, 2021, in the emirate of Dubai. The event will bring together key brands and individuals from the converging sectors of AI, blockchain, IoT, Quantum Tech to discuss and shape the future of emerging tech.
It is one of the leading events globally for blockchain, AI, crypto, and other emerging technologies, and gathers together an elite selection of delegates, policymakers and thought leaders from across the globe. Such international recognition has helped propel AIBC Summit become a favourite on the world circuit for emerging tech conferences and expos.