SiGMA Group created the AIBC Pitch Competition to offer budding start-ups a platform to attain widespread recognition and success. Returning once again to the AIBC Eurasia Summit in Dubai, the AIBC Pitch Competition is providing over 100 start-ups with highly coveted space on the expo floor. The Pitch Competition proper is set to be held on the 14th of March, at the Main Stage from 12:50 to 13:55.
This unparalleled opportunity presents each start-up with premium networking prospects and maximized visibility to some of the most prominent investors and venture capitalists in the region. The top competitors will have the opportunity to pitch their projects live on stage in front of a panel of leading industry experts.
Have a look at our top 6 competing start-ups
Mobifi

Introducing our first competitor in the pitch competition, a mobility services company that is revolutionizing the transportation industry. Their unique approach to gamifying the experience of parking and public transport not only makes it cheaper but also more sustainable. What sets them apart from the competition is that they are the first mobility service company built on web3 technology.
Since their launch just two months ago, they have already attracted thousands of customers, which is a testament to their innovative approach and strong growth potential. As an investor or visiting delegate, you won't want to miss the opportunity to learn more about this cutting-edge company and the potential it holds for the future of mobility services.
Lumière


Lumière is a ground-breaking company that is changing the game in IP testing and audience engagement. Through their Lumiverse platform, clients can test the impact of their intellectual property before production, attract fans in the multiverse, and easily track how their money is spent. What sets them apart from their competitors is their unique Lumière model, which significantly reduces investors' risk while simultaneously increasing audience engagement.
Unlike their co-competitors, this company offers traceability solutions and has a robust IP pipeline of 10+ projects with strong international signed commercial and impact-driven projects. With their first-to-market advantage and innovative approach to audience engagement, investors and delegates won't want to miss the opportunity to learn more about this cutting-edge company and the potential it holds for the future of IP testing and traceability solutions.
RosyWhale
RosyWhale is a revolutionary company that is changing the face of on-chain DeFi strategies. As the very first on-chain DeFi strategies tool, RosyWhale provides an on-chain infrastructure for strategy developers and proposes on-chain DeFi strategies that outperform DCA & HODL. Through their automated portfolio management, RosyWhale takes advantage of market inefficiencies to maximize gains during bullish phases and protect capital during bearish phases of the market.
This on-chain wealth management tool is made simple and accessible to all. With an impressive list of official partnerships with top CEXs such as Binance, Huobi, OKX, Kraken, Bitmart, and Gate, RosyWhale has quickly become a major player in the DeFi market. Investors and delegates won't want to miss the opportunity to learn more about this ground-breaking company and the innovative solutions it provides for on-chain DeFi strategies.
Trade Leaf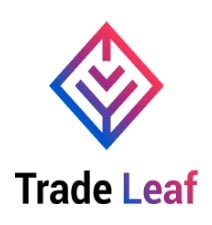 Welcome to the world of Trade Leaf, a blockchain-based platform revolutionizing the international trade finance industry. Trade Leaf provides decentralized finance capabilities, opening doors for cost-effective and easy participation in the global trading financial system. What sets Trade Leaf apart from its competitors is its ability to conduct traditional business with billions of turnovers, making it more liquid compared to its rivals.
For example, Trade Leaf's main competitor, Polytrade, had a turnover of only $1.5 million in 1.5 years after launch since they do not deal with the traditional part like Trade Leaf does. Trade Leaf's own deal marketplace, landing marketplace, and trade finance marketplace further add to its list of advantages. Join us in the journey of global trade finance revolution with Trade Leaf!
MetaPax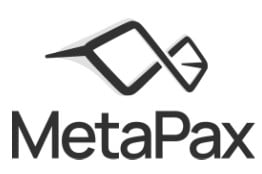 MetaPax is a platform that enables live streaming from any wearable device, including "smart glasses," GoPro cameras, and others, making it accessible to millions of people worldwide. The platform utilizes AI technology to translate text and voice to over 100 different languages in real-time, providing users with seamless communication across borders.
By sharing their stories with the world, streamers become the centre of the action, and the audience plays an essential role in guiding them. MetaPax enables streamers to deliver their work quickly and efficiently, reducing turnaround time from weeks to minutes, regardless of location. Streamers charge a reasonable fee for their services, enabling users to buy themselves some much-needed time. With MetaPax, increased efficiency becomes a game-changer for individuals and businesses alike.
Jade City

Jade City is a revolutionary blockchain-powered economy, where Jadeite can be traded and stored in a trustless, decentralised platform.
For the first time, the global community can experience the benefits of a decentralised Jadeite marketplace where they can trade, earn, play, and shop in tokenised physical Jadeite. With Jade City, users can also take part in the governance of the City, giving them a say in how the platform operates.
Should you have any questions, or would like to get in touch about competing in a future Pitch Competition, please contact Ali.