The New York Stock Exchange is releasing its first ever NFT called "NYSE First Trade NFTs", joining the likes of Jack Dorsey, WWE and the NBA in the NFT market
The world's largest stock exchange, the New York Stock Exchange, has become the latest big entity to jump on the non-fungible token (NFT) space by launching their very own NFT collection for a selected number of stocks which are listed on its platform.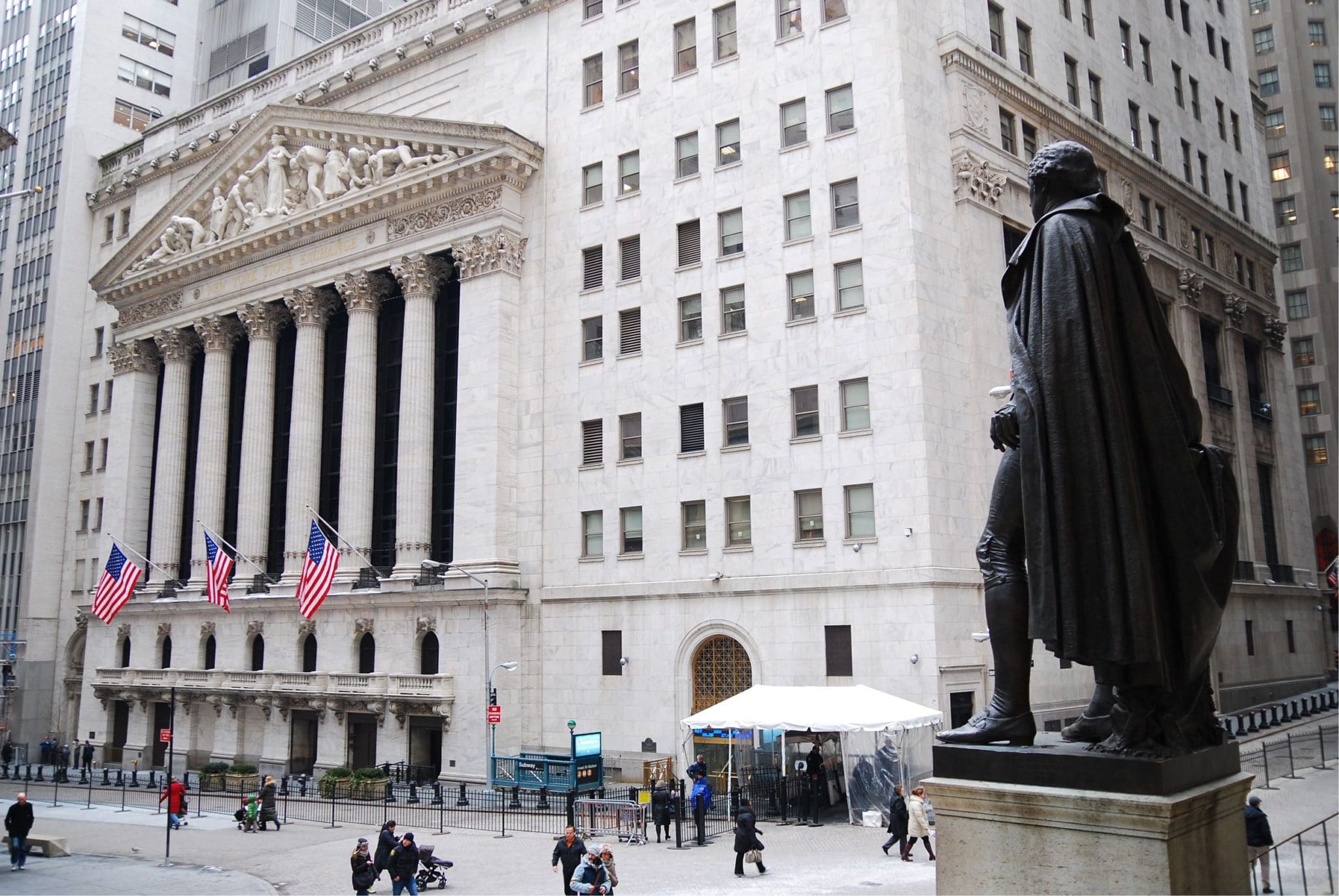 During a series of tweets, the New York Stock Exchange announced the new NFT – "NYSE First Trade NFTs" to celebrate the first ever trade of six companies listed on the NYSE. The aim of this NFT is to remember such a historic moment.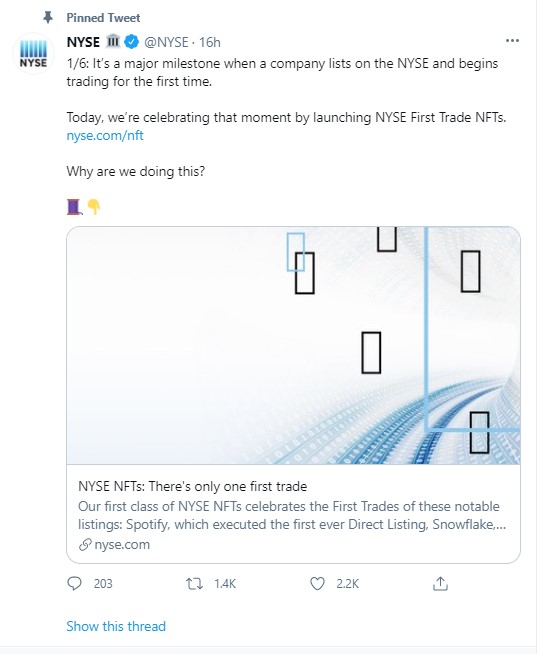 The tokens are set to minted on the blockchain and includes companies such as:
Spotify
DoorDash
Unity3D
Snowflake
Roblox
Coupang
Out of all these companies, Coupang has the largest US initial public offering since the start of 2021.
With giant entities joining the NFT hype, this could certainly drive up popularity of the NFT, and the NYSE want to be the driving force behind it:
"Innovation is what we do at the NYSE. We were the first with Direct Listings and at the forefront of the emergence of SPACs. Now we want to help drive this new wave of NFT innovation."
Furthermore, NYSE president – Stacy Cunningham has stated that this will not be the only NFT launched by the stock exchange as there are plans to release a few more in the future.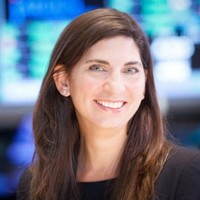 "While we are starting with these six, we know there will be many more NYSE NFTs to come as we continue to welcome new, innovative companies to our community"
The New York Stock Exchange has now joined the NBA, WWE, Banksy and many other stars in releasing exclusive NFTs.
Source: cryptopotato
About AIBC Dubai:
AIBC UAE will take place on the 25th to 26th May, 2021, in the emirate of Dubai. The event will bring together key brands and individuals from the converging sectors of AI, blockchain, IoT, Quantum Tech to discuss and shape the future of emerging tech.
It is one of the leading events globally for blockchain, AI, crypto, and other emerging technologies, and gathers together an elite selection of delegates, policymakers and thought leaders from across the globe. Such international recognition has helped propel AIBC Summit become a favourite on the world circuit for emerging tech conferences and expos.