Mizuho Securities recently conducted a survey and concluded that Americans are looking to invest their stimulus cheques into cryptocurrencies
Japanese investment banking and securities firm, Mizuho Securities, conducted a survey on 235 individuals who earn less than $150,000 annually covering what Americans may purchase with their stimulus cheques.
US President Joe Biden has recently signed off a $1.9trillion relief package, with $380billion going straight into stimulus cheques.
The survey conducted by the Japanese investment banking firm, predicts that $40billion worth of stimulus funding will go into investments such as stocks or purchasing bitcoin.
Dan Dolev, Mizuho Managing Director, explained: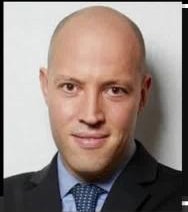 "The survey predicts that bitcoin will account for 60% of total incremental investment spend. We calculate it could add as much as 2-3% to bitcoin's current $1.1t trillion market value."
It is believed that Americans have already spent their stimulus cheques on cryptocurrencies as a source of investment. This is backed by Coinbase CEO, Brian Armstrong, who stated that there was a spike in $1,200 deposits on the exchange around mid-April.
The current stimulus funding is as follows:
Americans earning less than or equal to $75k/year = $1,400
Couples earning less than or equal to $150k/year = $2,800
Couples with 2 children receive = up to $5,600
The survey conducted by Mizho found that majority of Americans are looking to spend these stimulus cheques on investments with bitcoin being the preferred option.
Additionally, Goldman Sachs' chief US equity strategist, David Kostin, also stated that American households will push the net equity demand to unprecedented levels.
Source: Bitcoinnews
About AIBC:
AIBC Summit is a global expo covering topics relating to the global sectors for blockchain, AI, Big Data, IoT, and Quantum technologies. The event includes conferences hosted by globally renowned speakers, workshops for industry learning and discussion, an exhibition space accommodating more than 400 brands and a number of networking events.