Singapore's financial landscape prepares for a transformation as MAS (Monetary Authority of Singapore) introduces its latest initiative, the Financial Sector Technology and Innovation Scheme (FSTI 3.0). Allocating an impressive sum of up to S$150 million over the next three years, this scheme is primed to revolutionise the industry through ground-breaking technology and innovation.
Strengthening Singapore's position as a FinTech hub
FSTI 3.0 aims to propel innovation by nurturing projects that harness cutting-edge technologies and possess a regional nexus. This means that not only will it boost local financial ventures, but it will also have a wider impact in the region. MAS is resolute in its mission to cultivate a dynamic technology ecosystem, further invigorating the financial sector's growth and potential.
The commitment demonstrated by MAS in this scheme reflects its dedication to embracing change and embracing the possibilities it can bring to Singapore's financial domain. With this exciting development, Singapore is set to reinforce its position as a leading hub for financial technology and innovation.
Exciting updates have been introduced to the Centre of Excellence track, now referred to as the Enhanced Centre of Excellence. This expansion entails offering grant funding to corporate venture capital (CVC) entities, ensuring they receive up to 50% financial support for qualifying expenses, with a project cap of S$2 million.
Recognizing the pivotal role played by CVCs in nurturing startups and identifying potential breakthroughs, this funding will empower CVCs to extend robust mentorship and assistance to startups, thereby fostering their growth and resilience while cultivating sustainable business models.
In the quest for cutting-edge solutions, the Innovation Acceleration track takes centre stage. Acknowledging the significance of industry collaboration, the Monetary Authority of Singapore is keen on partnering with the FinTech sector to support innovative initiatives stemming from emerging technologies like Web 3.0.
To achieve this, MAS will issue open calls for leveraging innovative technologies in real industry scenarios. Grant funding will be provided to facilitate trial runs and commercialization of these promising ideas.
As environmental, social, and governance (ESG) concerns become increasingly imperative, the financial sector must embrace ESG-oriented FinTech solutions. Hence, the ESG FinTech track emerges as a dedicated effort to bolster the development and deployment of projects that address ESG data, reporting, and analytics needs within the industry.
This track offers substantial financial support of up to 50% for qualifying expenses, with a project cap of S$500,000, encouraging the adoption of ESG-focused FinTech solutions that will drive sustainability and responsible practices in the financial domain.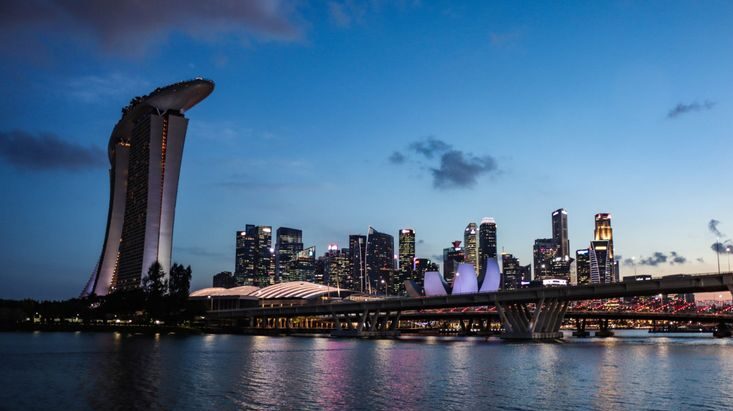 The Future of Financial Innovation
Under the renewed FSTI 3.0, the Monetary Authority of Singapore remains committed to bolstering advanced capabilities in crucial domains like Artificial Intelligence and Data Analytics (AIDA), along with Regulation Technology (RegTech). A key emphasis will be on facilitating AIDA adoption among smaller financial firms and catering to the needs of less digitally mature firms seeking RegTech solutions. Beyond this, applicants across all tracks will be encouraged to invest in talent development, bolstering Singapore's FinTech workforce and expertise.
Mr. Ravi Menon, Managing Director of MAS, expressed his enthusiasm for the FSTI program's impact, revealing that the Financial Sector Development Fund (FSDF) has already awarded an impressive $340 million since 2015. Several transformative technology projects have emerged through fruitful collaborations between MAS and the industry. Notable examples include SGFinDex, Project Orchid's Purpose Bound Money, Project Veritas' Responsible AI, green and sustainable finance through Project Greenprint, and major payment initiatives like the cross-border payment linkage with Thailand.
FSTI 1.0 and 2.0 have already demonstrated their worth by enhancing digital capabilities within financial institutions, enabling them to better serve their customers throughout the challenging COVID pandemic. Now, with FSTI 3.0, the stage is set for continued partnership with the industry to propel meaningful financial innovation.
The thrill is surging for Malta Week 2023
AIBC Europe is heading to the Mediterranean Maritime Hub (MMH) in Marsa, Malta, this November. With easy access from Valletta via an exclusive ferry service, delegates can enjoy top-notch networking events, conferences, and a diverse lineup of expo floor exhibitors. Tier one tech brands will also have private c-level meetings with 100 meters of secured berthing spots. Get ready for an unforgettable event highlighting innovation in a stunning location!