We are excited to commence the first-ever AIBC Balkans & CIS Summit right here in Limassol, at the magnificent City of Dreams Mediterranean. The entire crew behind AIBC is thrilled to extend a warm welcome to our valued clients and esteemed delegates for this exceptional three-day event. We promise you an unforgettable experience brimming with opportunities to network, gain insights, and prosper in our continuously evolving industry.
If you haven't secured your tickets yet, this is the ideal time to become part of the excitement and elevate your business to new levels. Don't pass up this opportunity to be a part of something extraordinary!
Unmatched thrills await in Limassol, Cyprus
The AIBC Balkans & CIS regional summit is creating a historic moment at the magnificent City of Dreams Mediterranean. Officially launched on July 11, this European jewel nestled in Limassol, Cyprus, provides the ideal setting for our inaugural event. At this very moment, we extend our warm welcome to industry leaders, visionaries, and enthusiasts gathered here for this unique assembly.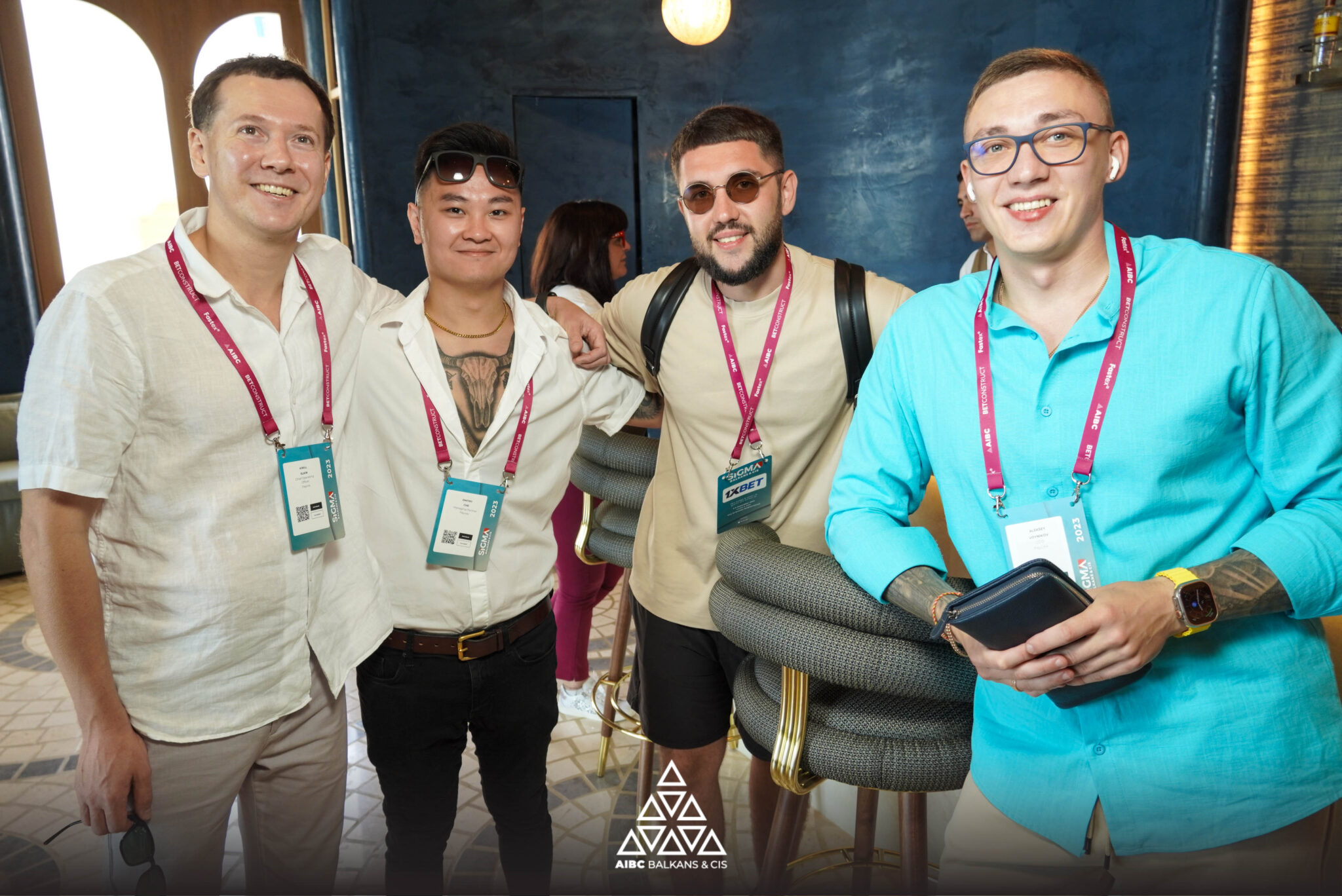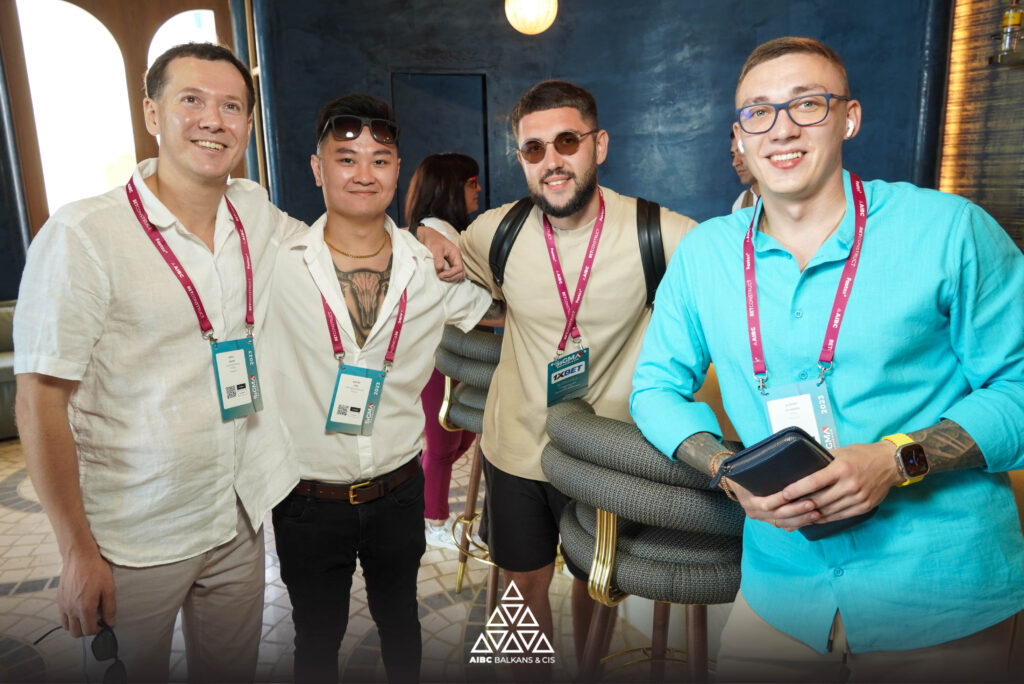 Kicking off the day at 09:00, our delegates relished a rejuvenating morning by participating in a leisurely 5-kilometer run alongside the Summit crew and their friends. The route guided them through the picturesque Molos area, tracing the scenic seafront before leading them back.
While pre-registration commenced at the Olea, our adventurous delegates embarked on an expedition at 13:00 to the charming village of Omodos, where they explored the renowned Gerolemos Winery. They had the privilege of partaking in a guided tour of the winery and indulging in a selection of exquisite wines. Following the wine tour and tasting, their guide chauffeured them to one of Omodhos village's most exquisitely preserved squares. Here, delegates could fully immerse themselves in the tranquil ambiance and unwind at the delightful coffee shop on the village square, savouring refreshments before returning to their hotel in Limassol.
They returned in time to prepare for the prestigious and time-honoured SiGMA Balkans & CIS Awards, sponsored by Soft2Bet. The evening marked a ceremonious celebration of the finest and brightest minds in the emerging tech industry, recognizing years of dedication, innovation, and cutting-edge solutions shaping the technology of tomorrow.
As a highlight, the awards ceremony also featured a spirited return of the SiGMA Foundation's characteristically altruistic art auction, accompanied by an array of LED displays and complemented by some exceptionally versatile performances by artists from O Show. Notably, "Dionysus: The God of Gaming and Wine" by Edo stole the spotlight, its striking acrylic presentation as the grand finale ultimately fetching a staggering €50,000.
Eman Pulis, founder of SiGMA Group, commented, "For our first event in Cyprus, we have high expectations for a successful gathering of industry leaders, fostering meaningful connections, insightful discussions, and showcasing cutting-edge products. This event aims to set new standards and drive the emerging tech sector forward."
The AIBC Balkans & CIS 2023 marks the summit's first venture onto the island, and we're thrilled to partner with Soft2Bet to deliver an unforgettable experience. From business insights to immersive entertainment, we're bringing the best of Cyprus to you.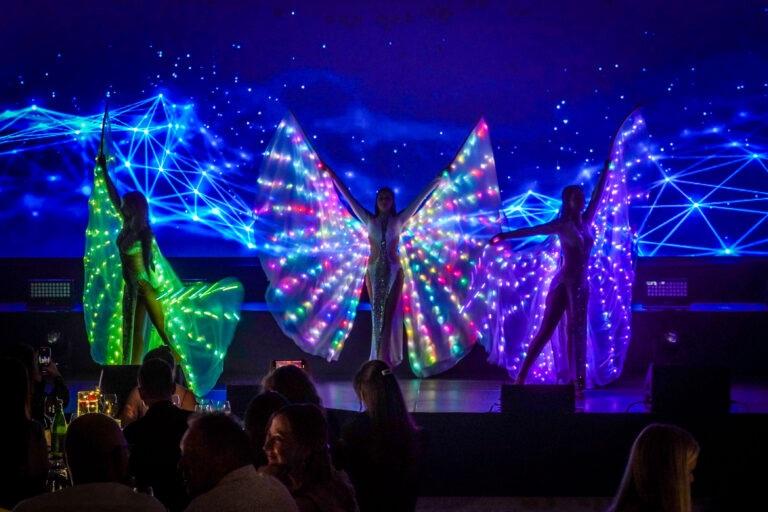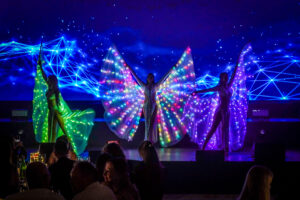 Day 1
Today, delegates received a warm invitation to gather at the Main Stage within the City of Dreams Mediterranean, embarking on an immersive journey guided by a distinguished line-up of conference speakers. Our attendees dived deep into a diverse range of content that explored the very core of the emerging tech industry. The discussions primarily revolved around significant subjects, notably the evolution of forex trading, e-commerce, and SEO in today's dynamic digital landscape.
At 12:40, delegates were treated to the highly anticipated weigh-in of Centurion FC, followed by the eagerly awaited SiGMA/AGS Startup Pitch.
The expo floor also welcomed attendees with open arms, encouraging exploration of the latest offerings from the industry's leading exhibitors. Visitors expected to encounter cutting-edge products, captivating demonstrations, dedicated gaming zones, thrilling competitions, and some truly innovative booth designs, ensuring a premium networking experience for both B2B and B2C interactions.
As the day gently draws to a close, delegates can unwind with Networking Drinks at the Aqua Bar and enjoy an exclusive iGathering dinner at The Steak House, an event reserved for invitation-only guests.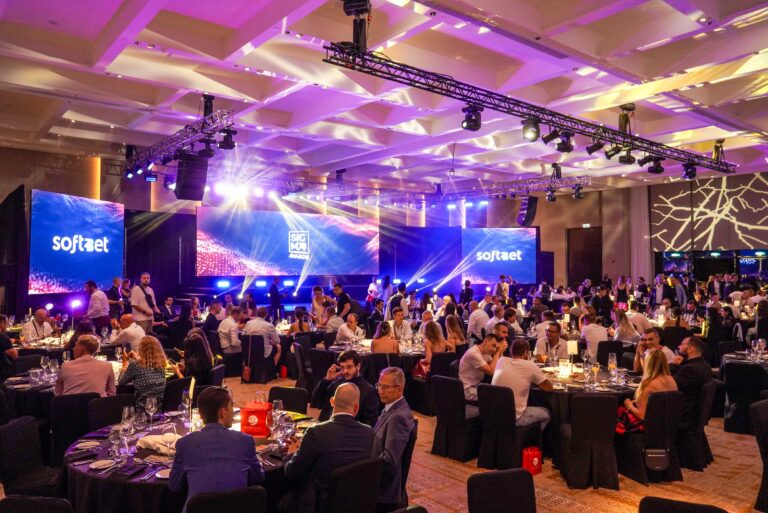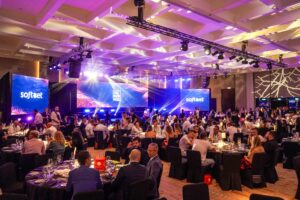 Day 2
The enthusiasm and business activities will continue into Day 2, featuring an engaging line-up of conference topics and exhibitors eager to welcome our delegates to another outstanding day.
A special highlight exclusively reserved for this day is the Centurion MMA Fight, slated for 19:30 at the City of Dreams Mediterranean. Centurion FC promises to electrify the arena with sheer excitement as elite fighters take the stage, captivating the audience and leaving them craving for more.
Dinner during this event offers an exclusive experience reserved for Premium and Platinum ticket holders. Standard ticket holders are also warmly invited to join and watch the match from elevated tables, where a cash bar will be available.
The night promises to become even more vibrant and thrilling with the SiGMA_SOFT2BET Official Closing Night Party. As AIBC concludes on September 6th, Soft2Bet proudly sponsors the SiGMA Balkans & CIS Closing Night Party.
Set to take place from 22:00 to 02:00 at Captain's Cabin, an upscale restaurant and bar nestled on the picturesque Lady's Mile beach in Limassol, this event marks the triumphant culmination of the summit.
The party boasts an impressive DJ line-up, headlined by none other than Grammy-nominated, multi-platinum music producer, songwriter, and DJ, Clinton Sparks. Sparks has graced various AIBC events worldwide and collaborated with renowned artists such as Eminem, Lady Gaga, Snoop Dogg, and many others.
Joining him on stage are DJs Daniel and JJoy, ensuring a night filled with exceptional entertainment. We are excited to announce that this party is open to all delegates, so come and seize the opportunity to enjoy this unforgettable evening!