The Reserve Bank of India's (RBI) Deputy Governor, Mahesh Kumar Jain, has urged all banks to embrace and integrate the most prominent emerging technologies, Blockchain and Artificial Intelligence (AI), to ensure growth and stability.
This call came with a prediction that the currently emerging technologies will play a major role in the future of finance. At a recent conference organised by the RBI for the directors of Indian banks, the Deputy Governor discussed several risk strategies and avenues for sustainable growth.
Indian banks will need to focus on digital transformation, enhance customer experience, adopt innovative technologies such as AI and blockchain, invest in cybersecurity measures, look for opportunities to derive synergistic benefits through collaboration with other players as well as upskilling its workforce to meet the demands of the digital era.
Despite the uptick in the global integration of web3 technologies due to its vast array of potent, potential benefits, the explicit importance of risk mitigation cannot be overstated with the seminal innovations in web3 being in no uncertain terms highly unstable, a condition which is due to worsen before stable improvements can be made.
For instance, a recent Coindesk report claimed that Indian crypto exchanges are in a highly precarious position of late, describing the situation as "survival mode". A wide range of exchanges was cited, with reports claiming they could see the runaway hit between 21 months and 4 years from now.
The CEO of Unocoin, Sathik Vishwakarma, agreed with the report's claims, agreeing that the next 4 years are of vital importance for India's crypto ecosystem. He also showed support for the Deputy Governor's endorsement of web3 technology and its integration into banking frameworks.
Regulatory environment, institutional adoption, tech advancement, market volatility, and investor sentiment are among several major factors that will shape the future of national as well as international fintech sector.
Additionally, CoinDCX, another exchange also explained how it is prioritising development in the web3 space with the interest of keeping its services up to date and relevant for its users.
CoinDCX is using the bear market as an opportunity to build and enhance its technology. We are investing heavily in strengthening our capabilities and infrastructure to pave the way for the mass adoption of Web3.
The RBI itself is also making its own forays into web3, making tentative steps towards the testing and integration of digital currencies. Already having launched a Central Bank Digital Currency, (CBDC) with intentions emphasised by RBI's Executive Director, Ajay Kumar Choudhary, for India to eventually utilise CBDC as a common legal tender.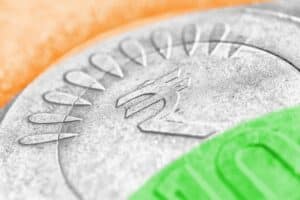 India's stance has been nothing but supportive of web3 technologies with a great emphasis being placed on supporting and enticing such technologies into the South Asian nation, through such means as an almost complete lack of regulation upon web3's explicit legalisation.
This extreme and open approach has come under fire with numerous concerns over standardisation and dispute resolution arising due to the current nationwide lack of a central regulatory authority for cryptocurrency with calls to regulate it further as a specific payment method.
Perhaps the concerns the Deputy Governor has about sustainability and risk mitigation should be scrutinised in a more tangible light, especially if his predictions regarding web3 playing an indispensable role in the future of banking are to be believed and to the extent with which he stresses them.
AIBC Asia
AIBC Asia is heading to the Philippines this July. An unmissable event is set to take centre stage in Manila, with a wealthy of industry leading knowledge, innovative insights and a plethora of networking opportunities.