The current regulations require exchanges to hold the same amount of fiat equal to the crypto value that their clients are holding
Hawaiian House Democrats are calling for the state's regulator to ease on their restrictive laws on cryptocurrency. These laws had been put in place five years ago.
Lawmakers requested that there should be a review of the asset reserve requirements for crypto companies by the Department of Commerce and Consumer Affairs.
The bill calling for these changes is sponsored by 10 Dems and it is awaiting the decision from Hawaii's House Consumer Protection and Commerce Committee.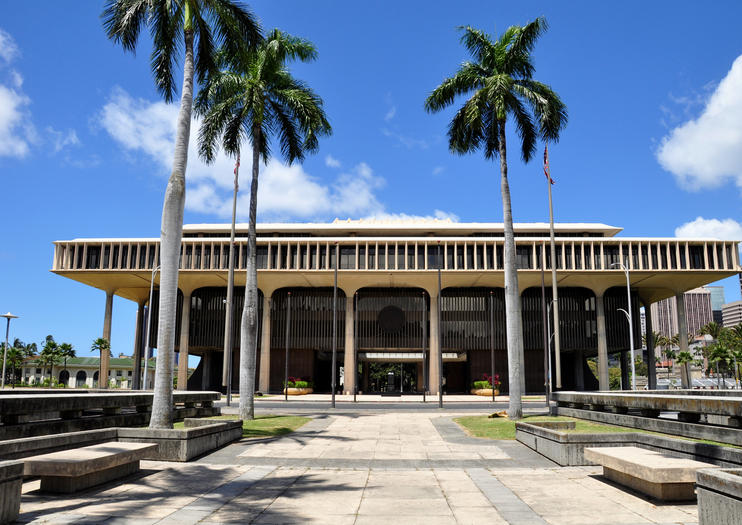 Why is there a call for change?
Under current legislation, exchanges must hold an amount of fiat equivalent to the value of the cryptocurrencies their clients are holding.
The bill reads:
The 2016 … law governing money transmitter businesses … subjected these companies to licensing and asset reserve requirements that were too burdensome for them to do business in Hawaii.

The Division of Financial Institutions' asset reserve requirements for digital currency companies are not consistent with other states. Cryptocurrency is an evolving technology globally with much still to be explored and assessed.
This requirement saw a number of exchanges leave the state once it was implemented.
The regulatory body also requires companies to use a money transmitter licence if they are providing financial instruments for transactions in Hawaii even if the business does not have a physical presence in the state.
Hawaii's financial regulator has already started implementing small changes, to trial and test how exchanges may operate within the state. This has resulted in a number of exchanges opening up in a limited capacity.
About AIBC:
AIBC Summit is a global expo covering topics relating to the global sectors for blockchain, AI, Big Data, IoT, and Quantum technologies. The event includes conferences hosted by globally renowned speakers, workshops for industry learning and discussion, an exhibition space accommodating more than 400 brands and a number of networking events.