Google Pixel to welcome new Med-Tech tools through the Google Fit app next month
Your phone's camera is going to get an upgrade in March. You won't just be using it for selfies or to photograph your Sunday Brunch but thanks to Google you'll be able to measure your health vitals, namely, your heart and respiratory rate. No new equipment required! Starting next month Pixel phone users can avail of this feature through the Google Fit app, although Google has already said that they intend to roll it out on most Android devices in the future (you'd need to run version 6 or higher).
In so doing Google Pixel are taking the measuring of health vitals mainstream enabling individuals who don't have access to specialised medical hardware or a wearable watch to monitor their vitals as well. This is another way in which digital can encourage health equality.
Google's hardware and software team are using computer vision-based methods to be able to take these measurements which they claim are comparable to clinical-grade measurements (this still needs to be peer-reviewed).
When it comes to measuring the heart rate, the user focuses the camera on their fingertip and using photoplethysmography, which essentially is an optical technique that detects volumetric changes in the blood in the peripheral circulation, the camera can estimate the heart rate. According to the company, the readings are within a 2% margin of error (still needs to be validated) across people with different skin types.
On the other hand, seeing your respiratory rate is slightly different. The user needs to hold the Selfie Camera so that their head and upper torso are in view. In so doing, the software is then able to track the rise and fall of the user's chest as they breathe over around 30 seconds with the degree of accuracy within a single breath per minute (again still needs to be validated). This technique is known as optical flow.
During a press conference Shwetak Patel, director of health technologies at Google Health, has said "my team has been working on ways that we can unlock the potential of everyday smart devices" and this goes on to show that smartphones amongst other things can be repurposed for health and well-being purposes. After all most of our devices come with sensors nowadays. Patel continues to say that: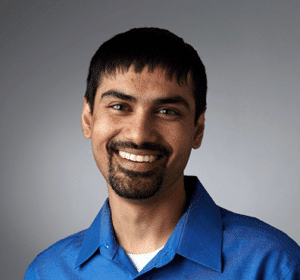 it's [health care] really this continuous journey, as you're living your daily life, and being able to give you feedback and be able to measure your general wellness is an important thing.
As usual, despite the near clinical-grade results, Google just like any competitor in the sphere has made it clear that these features are only intended to be used for a user to track his/her well-being and should not be construed as a replacement for a diagnostic or medical tool; in other words, Google does not want to get full FDA medical-grade device certification for a tool that is meant for use by the general consumer (for now at least).
Google has thus joined Apple in honing in on consumer health & wellness products along with countless other companies and they may not be far at emulating them on the services front.
Source: TechCrunch
About AIBC:
AIBC Summit is a global expo covering topics relating to the global sectors for blockchain, AI, Big Data, IoT, and Quantum technologies. The event includes conferences hosted by globally renowned speakers, workshops for industry learning and discussion, an exhibition space accommodating more than 400 brands and a number of networking events.