Bitcoin enthusiast Sunayna Tuteja, has been appointed as the Federal Reserve System's Chief Innovation Officer
Sunayna Tuteja (below), former head of digital assets at TD Ameritrade and bitcoin enthusiast, has been appointed as the Chief Innovation Officer for the Federal Reserve System.
Her new role will see her lead efforts to "identify, research, enable and advocate for new technologies", according to the Federal Reserve.
The Richmond Federal Reserve Bank is the headquarters for the Reserve's IT organisation. The team focuses on tech solutions and support systems spanning across the Federal Reserve System and the Board of Governors.
The Federal Reserve Chief Information Officer Ghada Ijam (pictured below) said: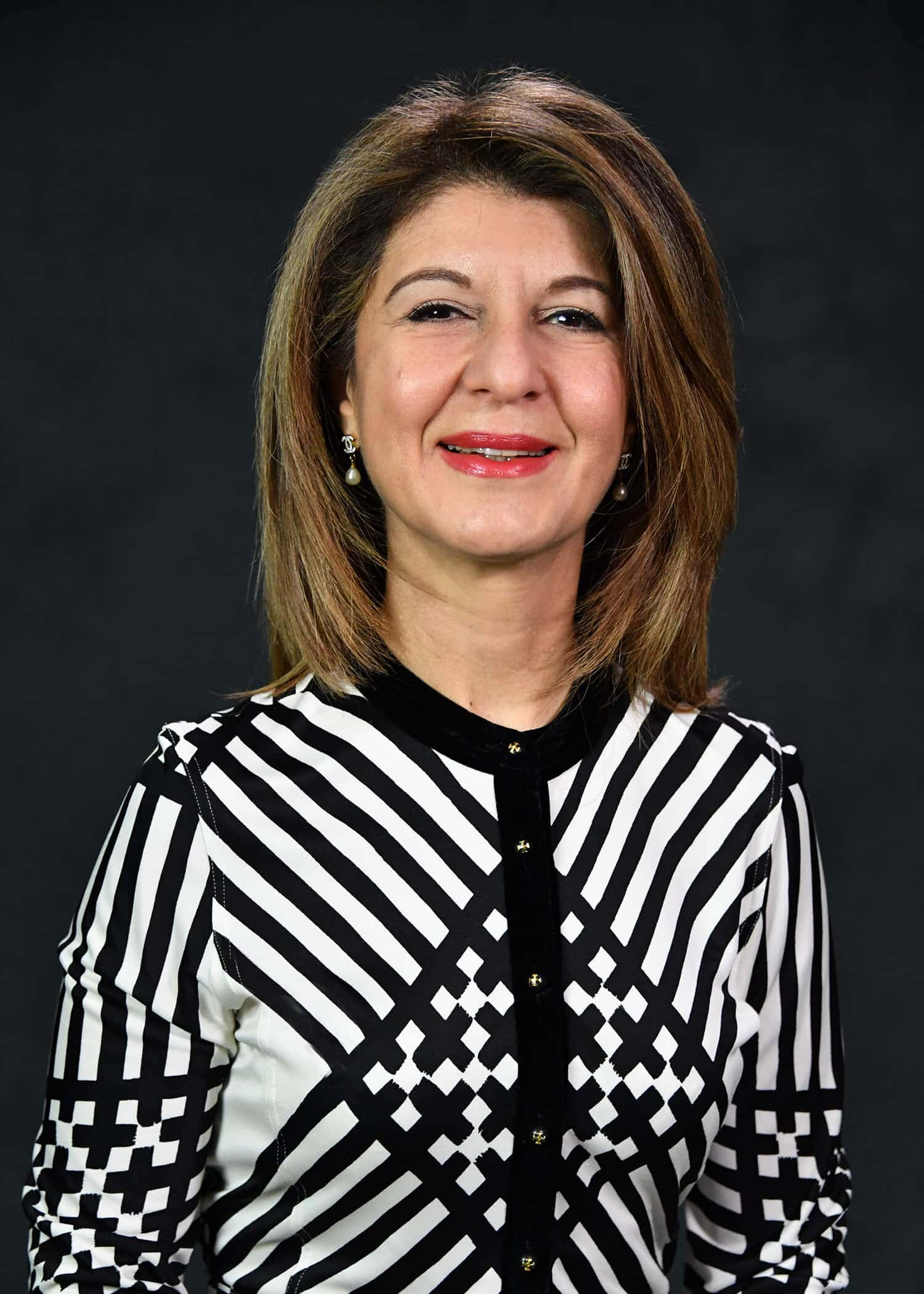 "Innovation is fundamental to the Fed's IT strategy, so I am very excited that Sunayna was willing to take on this new opportunity.

She will be collaborating with business and technology leaders to formulate an agenda that advances technology research and leverages the great innovation work already underway across the Fed."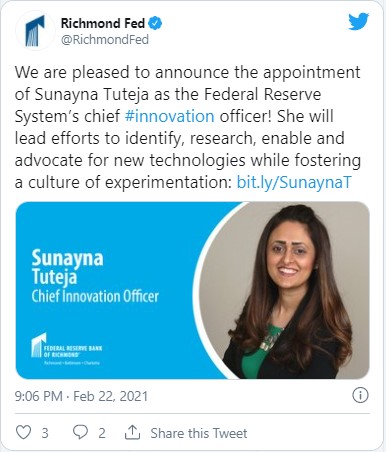 Tuteja is a huge believer in Bitcoin and describes herself as a "crypto-nerd". Tuteja's past work experience with TD Ameritrade lasted over a decade and her portfolio of responsibilities is very admirable.
Her roles included:
Head of strategic partnerships and emerging tech, and head of digital strategy, experience and innovation.
About AIBC:
AIBC Summit is a global expo covering topics relating to the global sectors for blockchain, AI, Big Data, IoT, and Quantum technologies. The event includes conferences hosted by globally renowned speakers, workshops for industry learning and discussion, an exhibition space accommodating more than 400 brands and a number of networking events.