Self-proclaimed dogefather Elon Musk posted a give-away beneath the poll, seeing a spontaneous spike of dogecoin
May 11 at 10 am, Elon Musk turns to his Twitter fanbase to promote his favourite meme currency, resulting in an almost immediate spike of the coin's price. The poll asking whether or not Tesla should accept dogecoin as a payment, gained traction within the first hours of posting, resulting in more than a million votes by noon. Unsurprisingly, the majority of the fan base so far has hit the yes button.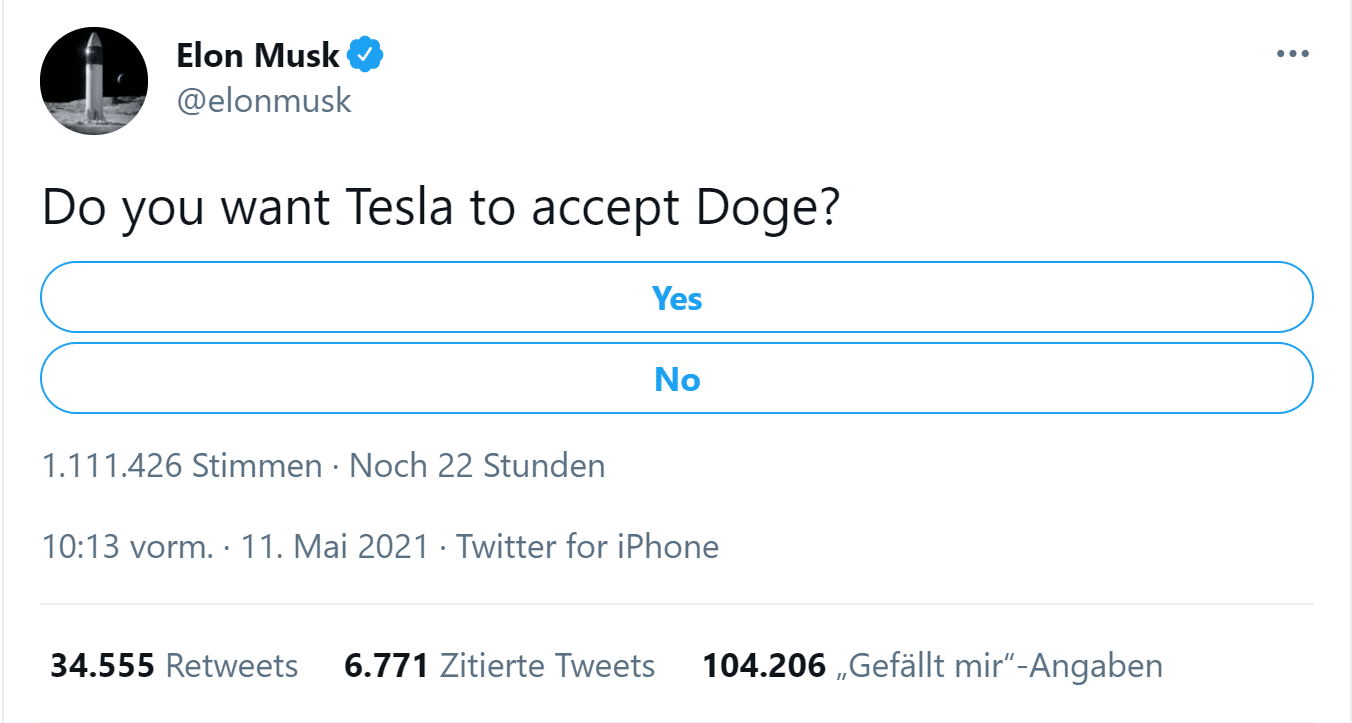 The price of dogecoin is currently up by more than 15%. This online stunt can be interpreted as a follow-up to a detrimental SNL appearance by Elon Musk, in which he joked about his favorite meme crypto, leading to a sudden hard price drop, as was reported on AIBC News.
In the mother's day broadcast, mother Maye Musk was ready to receive a gift from her son, saying "I hope it's not Dogecoin." Elon Musk replies, "It is. It sure is"
Musk, being a fan of the crypto, had likely not intended such a fall has now artificially lifted it back up.
The crypto-currency was launched in 2013 as a joke, inspired by the internet famed Shiba-Inu named Doge. Being described as a "meme-lord" by many of his followers, it has been a successfully marketing strategy of Elon Musk to capitalise on viral internet humor.
About AIBC Dubai:
AIBC UAE will take place on the 25th to 26th May, 2021, in the emirate of Dubai. The event will bring together key brands and individuals from the converging sectors of AI, blockchain, IoT, Quantum Tech to discuss and shape the future of emerging tech.
It is one of the leading events globally for blockchain, AI, crypto, and other emerging technologies, and gathers together an elite selection of delegates, policymakers and thought leaders from across the globe. Such international recognition has helped propel AIBC Summit become a favourite on the world circuit for emerging tech conferences and expos.