The United States White House has released the National Standards Strategy. Pinpointing 8 key emerging technologies, the document is calling for the integration of nationwide standards in order to stabilise and induce the productive progression of the sectors involved. Most notably, Decentralised Ledger Technology (DLT) has been recognised as being of major importance.
Unsurprisingly, Blockchain has been highlighted as the most successful and most readily applied proponent of this technology.
Due to its decentralised nature specifically, DLTs have incited a momentous change in data integrity and dissemination. DLTs in many ways have empowered the public through easily accessed data, validation of records and network updating, all without a middle man. Relying on multiple entities with equal access to the same information.
DLTs such as Blockchain have brought transparency all but guaranteed auditing and reliability in the varied array of applications it has catalysed.
The White House's report highlighted the use of DLTs in Digital Identity Infrastructure, which points to the US government's interest in building decentralised technologies that provide a means to store and verify identity without leaving their assets at risk of data breaches or leaks.
In recent years, Blockchain has been implemented in multiple KYC and ID management platforms which encrypt personal IDs quickly and effectively.
These applications are so intriguing to the US government because of two factors that work in tandem, providing incredible security and privacy for the individual while also securing transparency and ease of access for all administrative purposes engaged.
Taking these platforms and harnessing them on such a wide scale is most certainly a possibility, however a great level of targeted innovation and progress will have to be made in order to make it readily viable.
This is why the White House's report is so valuable. The US government has on multiple occasions expressed a distrust of the Blockchain infrastructure along with its relative, Crypto Currencies.
Citing a great lack of direction in the sector along with their unfortunately notorious perception as digital assets built on artificially generated value. Targeted heavily already in the 2023 Economic Report of the President.
Developing standards and direction for the most certainly potent Blockchain technology, will be implemented in the hopes of building a lasting impact and inciting positive development.
Building standards and implementing them nationwide will not be an easy task, especially in the case of Blockchain. Innovators in this industry's private sector have historically proved reluctant to comply with the government for numerous reasons.
The decentralisation principles at the heart of the Blockchain's inception has meant the ideas being floated around, using the technology to assist a centralised entity, have been met with discontent and distrusting opposition.
However, compliance may be more beneficial than many realise, as in cooperating with the government by providing the necessary progressions and administrative support, this will not only improve security of data and efficiency of dissemination, but also ensure regulatory trust and societal integration for those developing, distributing and operating the technology.
On a more general note. This White House report has also emphasised the importance of increasing US dominance and ensuring maintenance of leadership in all aspects of emerging technologies.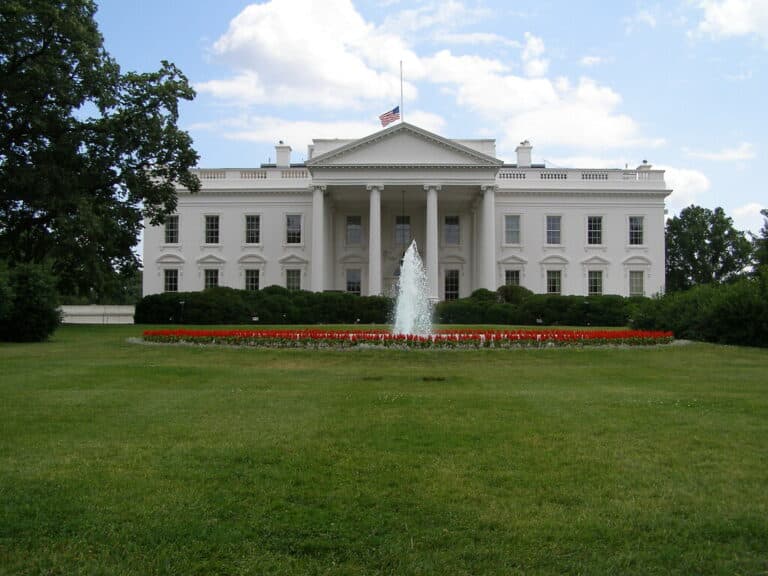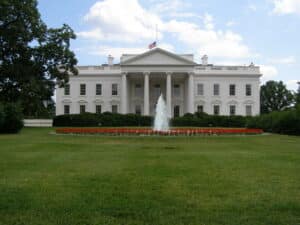 The US government's stance has been unequivocally clear, with spending and incentives for emerging tech development apparent as well as the legislative and executive orders to divert funding towards the US and its interests. Including a plan from President Biden to explicitly ensure funding towards emerging tech in China is diverted away.
One has to wonder if such a stringent and highly pressured stance from the US government is in actual fact beneficial to the emerging tech industry's success and progression. The US's eagerness to force the issue will inevitably mean highly invasive regulatory action which could in many cases result in the exit of many companies and entities from the US and its market.
Perhaps a less strict and aggressive approach may serve the US as a whole in a far more effective manner. Incentivising an open and free market place where the organic growth and progression of emerging tech can be fostered. In an industry that is already growing at an immense pace organically a more hands off approach may be of the utmost advisability.
Instances such as the situations in the UAE and India seem to be yielding highly positive results as of late.
AIBC Americas
AIBC Americas is coming to Brazil. In this latest instalment of this unmissable event, AIBC bring a wealth of knowledge from a plethora of seminal industries packed full of innovation and inspiration.