Gemini exchange co-founder Cameron Winklevoss accused Digital Currency Group's Barry Silbert of bad faith tactics over a $900-million debt owed by Genesis to Gemini-Earn users.
The accusation
In an open letter published on Jan. 2nd, the Gemini co-founder said Barry Silbert used delaying tactics and refused to meet stakeholders to resolve the situation.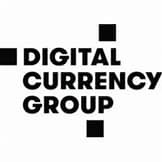 This week, the exchange co-founder gave Silbert a Jan.8th deadline to resolve the issues.
According to Winklevoss, DCG owes its subsidiary Genesis $1.675 billion. A portion of this debt was Gemini Earn user funds, per Cameron.
Winklevoss said DCG used the loan to "fuel greedy share buybacks, illiquid venture investments, and kamikaze Grayscale NAV trades that ballooned the fee-generating AUM of your Trust; all at the expense of creditors."
He added that Silbert was trying to wall-off DCG from the problem of its subsidiary Genesis.
Gemini stopped withdrawals for Earn users on Nov.16th citing, "abnormal withdrawal requests." The exchange then formed a committee to resolve the situation.
DCG Silbert responds
Silbert responded to the Twitter thread claiming that DCG did not borrow $1.675 billion from Genesis. He added that DCG has no outstanding debt obligations to Genesis, and the next loan maturity is in May 2023.
"DCG delivered to Genesis and your advisors a proposal on December 29 and has not received any response."
In response, Winklevoss insisted that DCG owes Genesis. He directly told Silbert to stop acting as if he and DCG were "innocent bystanders and had nothing to do with creating this mess."
Winklevoss then inquired as to how DCG owes Genesis $1.675 billion if it didn't borrow the money, as Barry says.
DCG could face bankruptcy in the near future as it only takes a few creditors to initiate bankruptcy proceedings, according to financial analyst Ram Ahluwalia.