Charity has been a lifeline and safety net for a countless number of the underprivileged. This being said, a large portion of the funding is syphoned off due to bureaucracy. Blockchain tech has the potential to support corporate philanthropy in unprecedented ways
Starting off with an introduction from Richard Buettner, the panel initially centered around legacy charities and their inefficiencies when scaled. This later moved towards new and emerging charity ventures who are utilizing novel techniques to disrupt the process. When elicited for an example, Verlin Sanciangco elaborated that Ruby Family Office was the perfect case study in terms of this new wave of Blockchain-backed Foundations.
So the foundation will be blockchain based, fully transparent, and we want this foundation to be allocating 100% of the funds to the actual and the 0% goes to the personnel and the management.
He noted that this was extremely novel when it came to charitable organizations, who's significant requirements in terms of operations and personnel drain significant amounts of the resources that could be used for actual impact.
It's pretty heartbreaking that sometimes foundations will put 2 percent of your money to the actual mission. The rest goes to the management and personnel.
Another revolutionary aspect of this new charity model would be governance. Sanciangco elaborated that in this iteration, the community will be empowered by being capable of voting on where the foundation plans to allocate its funds. The Ruby Foundation has already deployed a significant amount of capital and plans to ramp up operations even further.
Finally, Sanciangco planned to make the entire foundation fully financially sustainable by having its revenue model be based on a liquidity pool rather than external donors.
We're able to feed a pretty good number of families every single day and we want to expand this operation to thousands of families. Hopefully it can be done pretty fast and we're pretty proud of this one.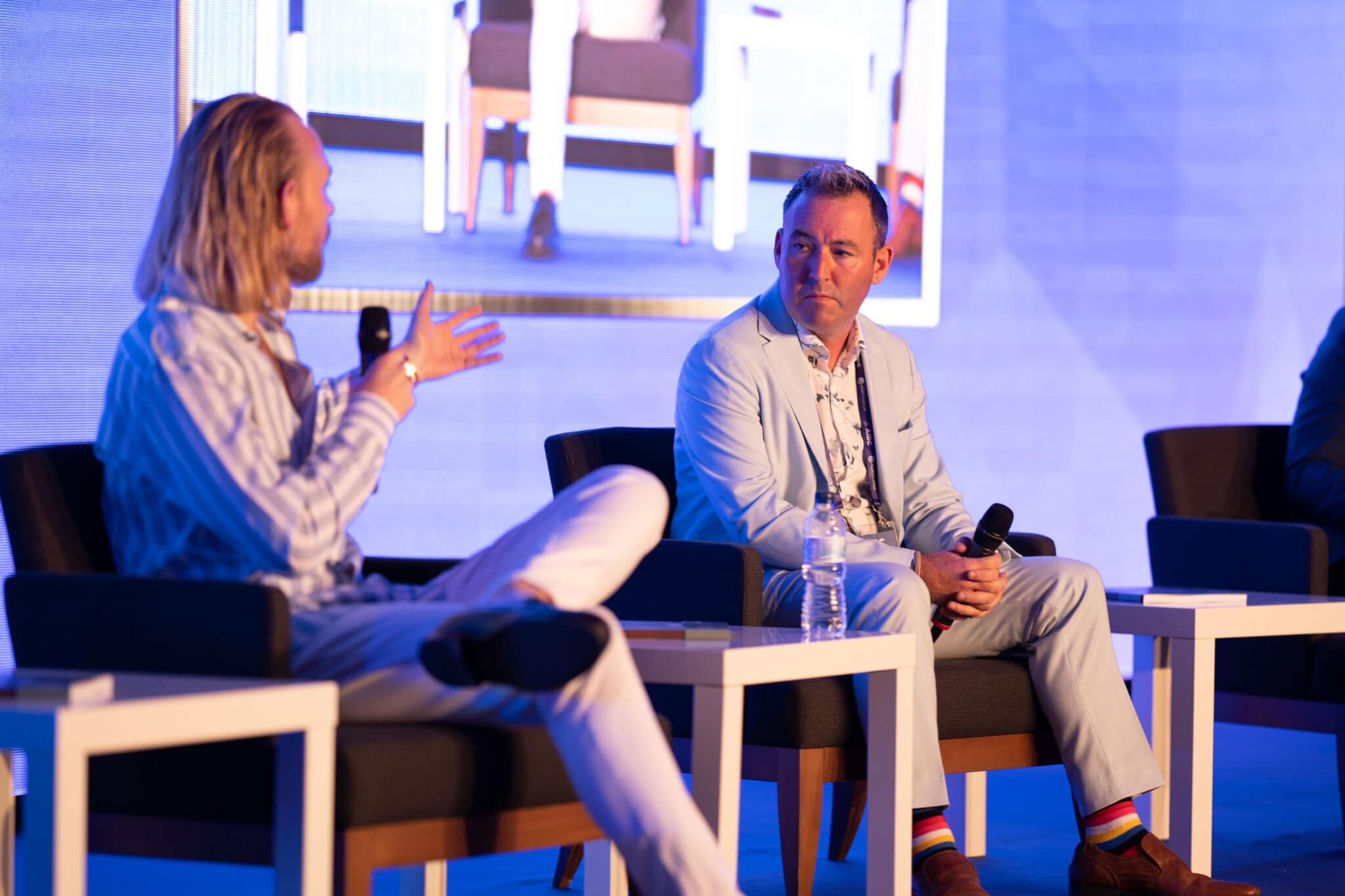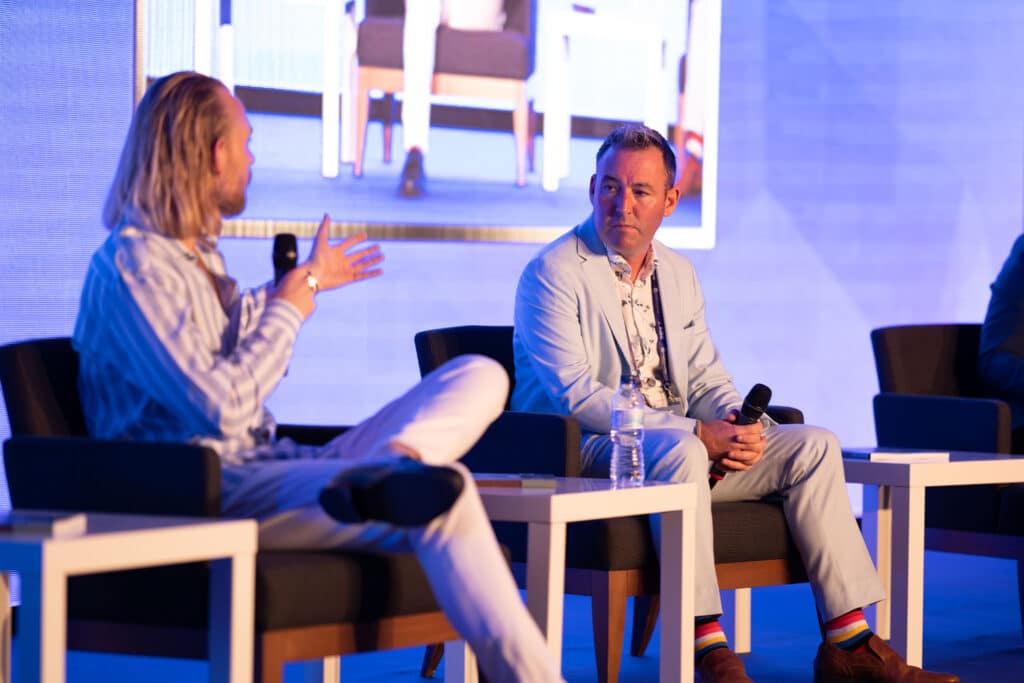 Ground-level corporate philanthropy and the Blockchain.
The conversation then moved to Brian McGinty, who started off by illustrating the career path he took that eventually led him to the crypto space. His history in both the Blockchain and charity runs deep with his wife having worked in Tanzania for seven years as a Christian missionary before catching malaria and relocating back to Malta due to her health.
Through talking to her over the past 10 years I learnt that a lot of the money that people donate, they don't realize that maybe 90% of that money goes to administration. It goes to paperwork. It goes to salaries and that's wrong because these people are people who think that they're giving us funding out of their hard earned money, and that it's going to help people.
Through his work with CryptoPerformance, Brian sees several ways that the Blockchain could be used to genuinely impact the lives of underprivileged communities. One of these methods would be the creation of direct payment portals that can provide both capital as well as a method of converting donations to a local currency through the native CPC coin. This would only be a single aspect of the sheer potential Blockchain technology has in the region.
Everybody's focused on the price of cryptocurrencies. That's not the story. The story is about Blockchain. The story is about people being able to vote for social mobility in Africa, people being able to say, "this is my land", and to go and work in the city without coming back and someone else stealing that piece of land. There's so much good stuff that we can do with blockchain that I don't think people have actually put their head around yet.
The two others concurred on this genuine potential. Sanciagco elaborated that the Blockchain was genuinely capable of forming the bedrock for a new generation of charity on both an operational level and a philosophical level.
The technology allows us to put this in a better position, so there's this need to serve others. And how do you really serve others the correct way? We see the problem that exists and we find a solution to do it better. And if we can do it better, why not? So that's basically the reason why we're doing this.
Buettner himself illustrated his own belief that the enhanced transparency provided by a basis in the Blockchain would hold charities accountable, ultimately allowing more and more money to be transferred towards worthy causes.
I think there's a lot of good people with amazing intentions and we're in for some amazing changes for the entire industry.
AIBC returns to the United Arab Emirates:
Drawing the leading figures of the emerging tech world to the Middle Eastern metropoles for cutting edge technology, the 2022 AIBC UAE expo plans to unite the policy-makers, developers, C-suite executives, and legal experts of the burgeoning AI and Blockchain sectors. Through three days of educational panels, inspiring keynote speeches, workshops, and networking events, the expo seeks to create the foundation that the Industrial Revolution 4.0 can be built upon. Join us from the 20th to 23rd March 2022, in UAE.