Major beer provider Budweiser has hopped onto the NFT train with their new domain beer.eth, which will be used to sell intellectual properties in the form of NFTs
Beer brewing company Budweiser has purchased the beer.eth domain name for 30 Ethereum, which at the time of the purchase equalled about $95,000, as a platform to make deals with their copyrights and other intellectual properties in the form of NFTs. This marks the step of yet another company that is not directly related to the tech adopting its benefits. Budweiser operates 32 breweries, of which 12 are located in the US.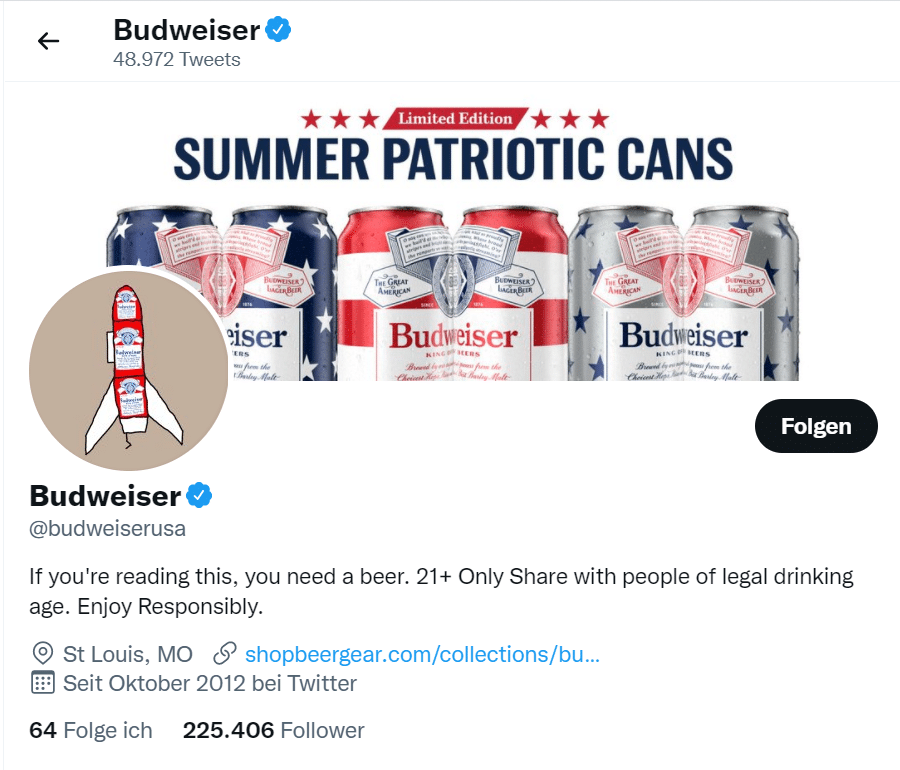 A swap of the company's official Twitter picture further marked the beer brewer's long-term business decision towards digitization. It now features a rocket-ship NFT designed by artist Tom Sachs, purchased for 8 Ethereum or $25,000. Fitting the significance of the announcement for the crypto community, the art piece went by the name "Life of the Party".
It is clear that the company is favouring the Ethereum Blockchain, adopting the Ether currency for transactions, basing its domain name on Ether and purchasing art based on Ethereum. How much they are currently holding is unclear, however they have made a few other artworks in their repertoire visible to public. Surprisingly, it currently features phallic artworks, which has gained quite some attention. The move to use cartoon dicks as a marketing tool hints to a marketing strategy that favours the use of humour, an important component of the crypto market. It has seen meme tokens like Dogecoin rise to become serious projects, also based on the Ethereum Blockchain. So far, Budweiser only holds male genitalia NFTs.
Next up: Malta Week
Don't miss out on amazing networking opportunities and exclusive industry insights at Malta Week. Four leading shows will bring the best of the business back-to-back to a first-class meeting point. Malta Week will consist of SiGMA, AIBC, Med-Tech World and AGS, each presenting the top developments of their focal industries.
The cross-collaboration of each brand make Malta Week the number one destination for leading think-tanks of the gaming sector, emerging tech, digital health and digital marketing. The middle of the Mediterranean is the perfect place for multi-faceted business deals and face-to-face conversations with leading affiliates, policymakers and thought leaders.