Arizona Governor, Katie Hobbs has vetoed legislation that would have almost completely rescinded the right for local taxation on any entity running the blockchain or nodes within it.
Arizona Bill 1236 was first introduced in January and was aimed at revising existing statutes pertaining to blockchain and its associated technologies. The crux of the bill read;
A city or town may not impose a tax or fee on any person or entity for running a node on blockchain technology in a residence
Later stating that taxation and implementing regulation in general regarding the blockchain and the individuals involved in its function are a state-wide concern and are not of local concern. Under this bill, these new laws would be applied to towns and cities, extending to the county level.
The bill succeeded in being passed through the Arizona legislature, subsequent to which, the bill was sent to Governor Hobbs, who vetoed the legislation on her 100th day in office.
Members of the state's legislature have been instigating moves to make "The Grand Canyon State" a pro-crypto environment through regulatory action. Moves that have sought to benefit blockchain participants both on the individual and corporate level.
This is highly converse to the nationwide stance assumed by
The state senator has even suggested that Bitcoin be made legal tender and joined the efforts to make Crypto tax exempt under state constitution.
What is certain is that this legislation and the way it will continue to be met will play its own role in the growing debate over how blockchain node operators should be regulated and taxed. The debate has amalgamated in recent times to an argument between state and local legislation.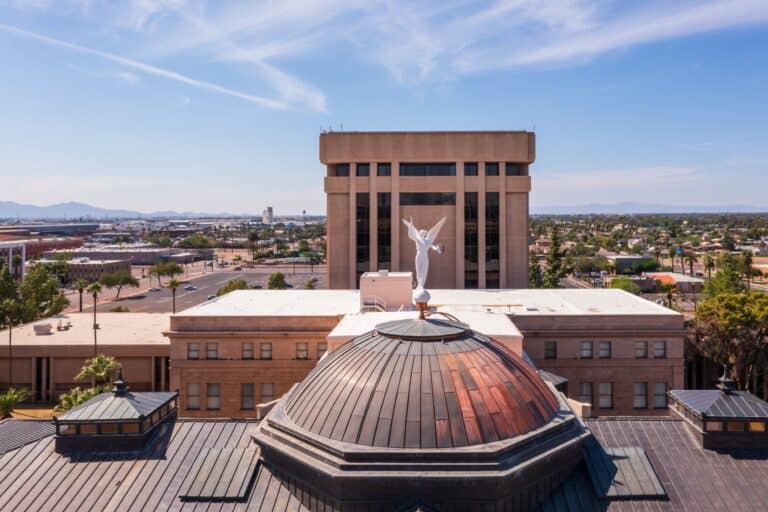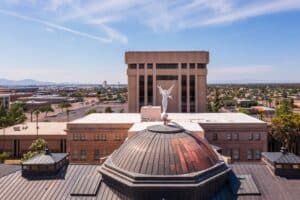 Proponents for regulation on a local level are thought to be necessary because it will be more sensitive and responsive to the needs and concerns of individual communities. It has also been argued that local authorities are far better equipped to tackle the specific challenges and potentialities presented by the technology in their area of responsibility.
Those in favour of state-level regulation have argued in favour of consistency and avoidance of conflicting legislation. This is in their estimation far more likely to be holistically effective as the distribution of resources used to enforce these laws will be far more capable of functioning over state wide areas rather than locally.
This is a telling stance assumed by the Arizona Governor, in vetoing Arizona Bill 1236, she has prevented an attempt to clarify Arizona in this debate, leaving the state without concise instruction as to carry out regulatory action concerning blockchain node operation. This bill would have established in favour of state-level regulation, which entities are and are not responsible for tax imposition.
As it stands, Arizona is left without precedent, which could in all likelihood hinder crypto and blockchain development forcing more tentative steps in anticipation of new legislation being approved.
AIBC Americas
AIBC Americas is coming to Brazil this June. In collaboration with Brazilian iGaming Summit, learn of all the latest and greatest innovations straight from the mouths of industry leaders and seminal figures. Not to mention the premium networking opportunities available at what promises to be a phenomenal event.