Today will see BitMart restore trading after the exchange had been drained of $150 million in cryptocurrency assets
The most trusted cryptocurrency exchange, BitMart, announced late Saturday that it had been hacked, resulting in the loss of $150 million in cryptocurrency.
PeckShield, a security firm, believed that the exchange had been hacked for $100 million.
In a blog post, BitMart said "We have identified a large-scale security breach related to one of our ETH hot wallets and one of our (Binance Smart Chain) hot wallets today,"
"At this moment we are still concluding the possible methods used," the company said. "Hackers were able to withdraw assets of the value of approximately $150m".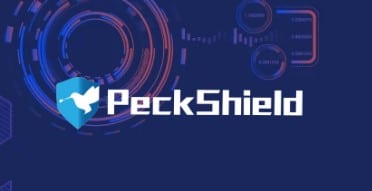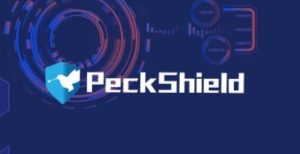 PeckShield initially detected an unusually high number of outbound transfers about 7.30 p.m. UTC. It was discovered that starting at 4.30 p.m. EST, a number of tokens were transferred out of BitMart's hot wallet. Large quantities of meme tokens, such as Shiba (SHIB), as well as half a million dollars in the stable coin USDC, were among the tokens.
Withdrawals have been temporarily halted until further notice, according to the exchange.
BitMart is a Cayman Islands-based centralized cryptocurrency exchange with offices in New York, China, Hong Kong, and Seoul.
BitMart is rated 115 among crypto exchanges by Coinmarketcap.com, based on traffic, liquidity, trading volumes, and trust in the validity of stated trade volumes.
Many investors advise storing huge quantities of cryptocurrency that aren't needed for day-to-day trading in "cold" storage that isn't linked to the internet.
Mt Gox handled the majority of Bitcoin transactions until 850,000 bitcoins went "missing," forcing the business to close.
Since then, assaults against crypto exchanges and investors have been a persistent concern.
Previous hacks have resulted in a wide range of consequences. Users are sometimes fully repaid, sometimes partially refunded, sometimes the firm falls out of business, and in one case, a hacker returned all of the money. The only certainty is that this attack will add fuel to the fire of those pushing for greater regulation of these increasingly powerful corporations.
AIBC returns to the United Arab Emirates:
Drawing the leading figures of the emerging tech world to the Middle Eastern metropoles for cutting edge technology, the 2022 AIBC UAE expo plans to unite the policy-makers, developers, C-suite executives, and legal experts of the burgeoning AI and Blockchain sectors. Through three days of educational panels, inspiring keynote speeches, workshops, and networking events, the expo seeks to create the foundation that the Industrial Revolution 4.0 can be built upon. Join us from the 28th till the 31st March in UAE.