Arena Games have conquered the stage at the AIBC GameFi Pitch, beating tough competition. Their pitch is to provide a holistic Web3 infrastructure, connecting mobile games, traditional games, developers and players, focusing on simplicity and security. The company's strongest sense of uniqueness is centred around NFTs.
Arena Games: the fastest way from Web2 to Web3 gaming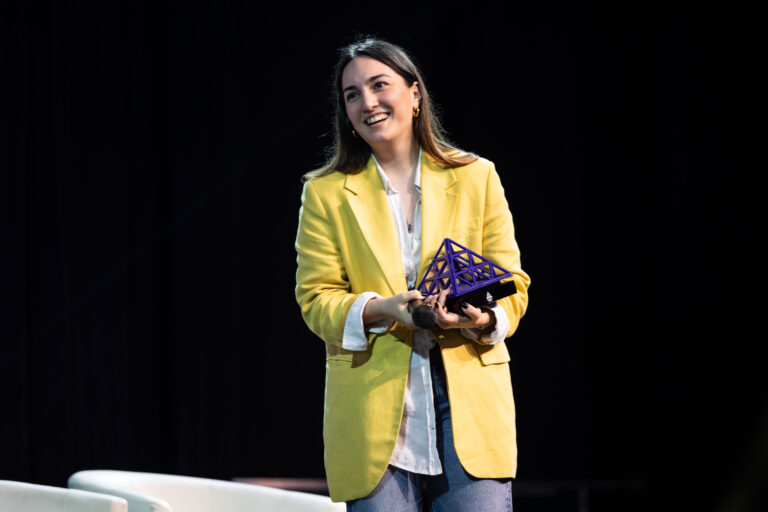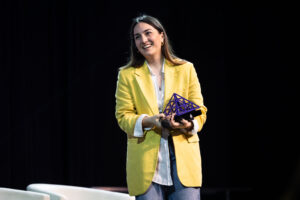 Marie, you have just won the GameFi Startup pitch. Congratulations! First of all, how does it feel?
Thank you. Well, pretty exciting. I was not expecting to win, given the strong competition!
How did the idea for this project come out? Tell us about it.
So, we had our own game development company, just building traditional games. Since we were very small, we didn't have any big marketing budgets. We were facing all of these problems that our small and medium-size game development companies are facing now. So, we started looking into Web3 and decided to create our own solution.
What's the next step for you now?
Developing the product which we are doing right now, finishing development and start onboarding the games and helping traditional gamers to turn to battery.
What do you think the industry can do better to support the startup community?
Definitely hosting more events like this! We are now seeing a lot of gamify projects rising around the world. These kinds of events help startups gain the exposure and spread the message of your project, which is amazing.
Lastly, how has your experience been in Malta and at the AIBC Summit?
It's my first time here and Malta is very beautiful. AIBC has also been great. We have met a lot of interesting people and the competition had some of the best projects I've seen pitching. It was also really cool that we have come across a lot of GameFi projects that we had seen only on the internet before coming to AIBC.
We've been attending the AIBC Summit for some time, and we plan to attend the next one as well.
AIBC Europe is back bolder than ever!
2022 has been a bustling year. Following major success in Dubai, Toronto and Belgrade, Malta Week has returned to rock the island awake from its Autumn-blues stupor. KOL-led conferences, luxurious nightly festivities and a gripping pitch competition, Malta Week is the location to be for the latest developments from the major emerging tech industries. Benefit from all this and premium networking opportunities by hopping onto the bandwagon and getting your ticket now!
The AIBC Europe Summit is taking place between the 16th and 19th of November at the Hilton Hotel, Saint Julians, Malta.