The emerging tech field is a dynamic and rapidly changing area of expertise. As a leader in this contemporary and increasingly impactful industry, the AIBC Summit has hosted the very best, most intriguing, seminal key figures, who generously afforded the international Event their veritable wealth of knowledge. From sensational keynote speeches to insightful panel discussions, here are the top moments from speakers at all of our astounding AIBC Summits so far.
Prof. Scott Stornetta – Europe Summit 2018
Professor Scott Stornetta is most certainly one of the key authorities in Blockchain. His work with Stuart Harber to develop the early Blockchain was seminal to say the least. Pursuing blockchain as a digital hierarchy system including digital time stamps created an integral solution against the manipulation of digital records.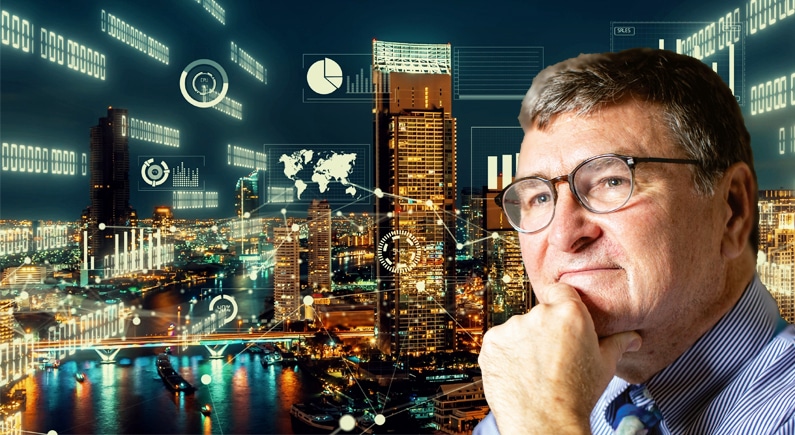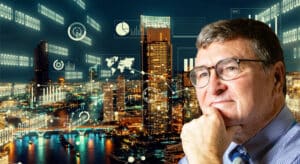 One of the blockchains founding fathers, Stornetta detailed "The Long View" in his speech at the 2018 edition of the AIBC Summit. He began with what he described as "the Ancient Problem" of the concept of a contract. Explaining that they required the same components as what is still required today, witness and a record.
Speaking about the former currency of indentured contracts as a derivative of his concept. The idea of having peer-to-peer contracts without a central authority, that were interestingly torn across a jagged edge in order to provide later proof when they were fitted adjacent to each other.
I asked myself: how will we create a tear of only the bits themselves? How will we create an immutable record?
He goes on to express his aim which was to create an immutable record, digitally, to be able to split information and data into several parts in a decentralised manner, allowing only the parties involved access. His talk took an intriguing twist towards the end as Stornetta managed to build a crude blockchain with the participation of the audience.
Gary Vee – Eurasia Summit 2023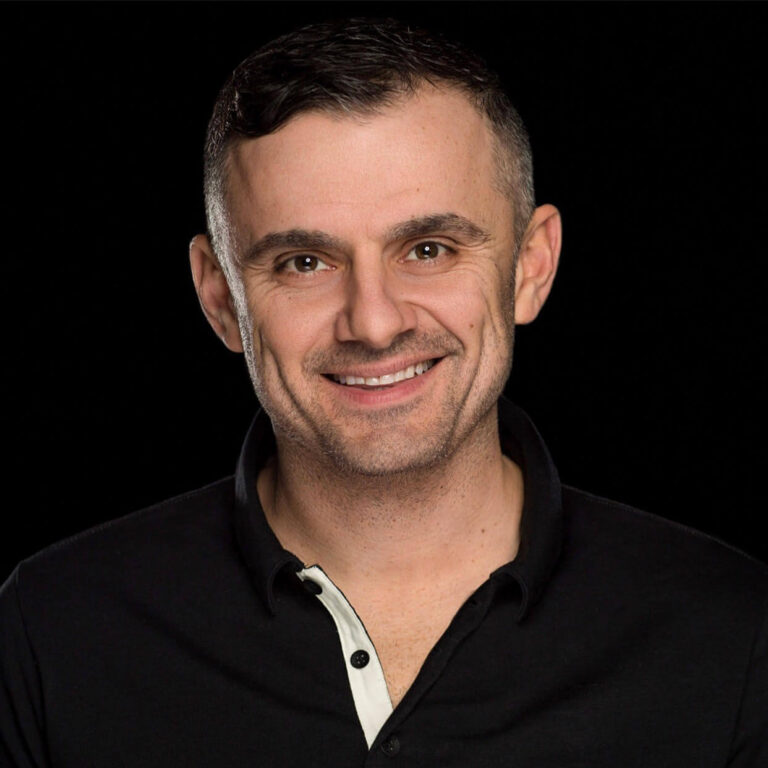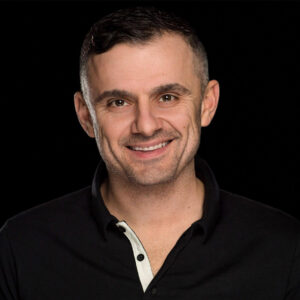 The 2023 AIBC Eurasia summit keynote speaker did not disappoint. Gary Vee is one of the most famous serial entrepreneurs in the world, eclipsing his abilities as a business professional only with his mastery of public speaking. Widely sought after for his wealth of inspirational knowledge on a variety of integrated, innovative topics, he brought a special air to the main stage of the Summit.
Speaking about the incredible opportunity of under-priced attention in today's professional climate. Stressing to the sizeable audience, the importance of being able to effectively garner the attention of a business or brand's audience and consistently communicate their message effectively. How gaining a high impression rate while of great importance, means very little if you cannot personally and deeply engage with your audience.
The power has now shifted from building a community to creating engaging content that can be consumed and affect those who consume it without necessarily requiring an invested infrastructure of people behind it.
Nobody here is going to accomplish their goals unless they are able to communicate their message and get someone to do something
The Ultimate Bitcoin showdown – Debate – Europe Summit 2019
Sometimes a conversation is more than the sum of its parts, or even the messages put across. In the case of a conversation with converse opinions, more can be learnt from the disagreement rather than a streamlined version of thoughts.
This could not have been more true of the discussion between two outstanding Crypto experts and proponents, in Tone Vays and Roger Ver.
The 2019 instalment of the AIBC Summit saw some extraordinary scenes as they argued and disagreed over several aspects related to trading either traditional Bitcoin or Bitcoin cash. The transaction fees were the first bone of contention, heating up so wildly that the audience witnessed a transaction being carried out live on stage only fuelling the debate.
Reaching such a temperature that Tone Vays even pondered out loud as to what they do indeed agree on, related to the topic. Issues about centralisation, transaction sizes both in terms of value and digital space, among many more. Despite the vast range of derivative topics discussed, a resolution did not seem to develop, aside from a quiet air of rapport.
However, that didn't make this showdown any less valuable, as understanding how they speak to each other as experts in the Crypto space and highlighting the topics of importance within their field gave audience members a great insight. What to look out for when dealing in Crypto currencies and the problems that you will face when doing so and the alternative methods with which to deal with them.
Sara Al Madani – Eurasia Summit 2023
Bringing a sprawl of knowledge from her varied multitudinal portfolio accumulated in her entrepreneurial endeavours, Dr. Sara Al Madani took to the 2023 AIBC Eurasia Summit stage to give her keynote on Dubai and the UAE's digital re-invention and diversification of their economy.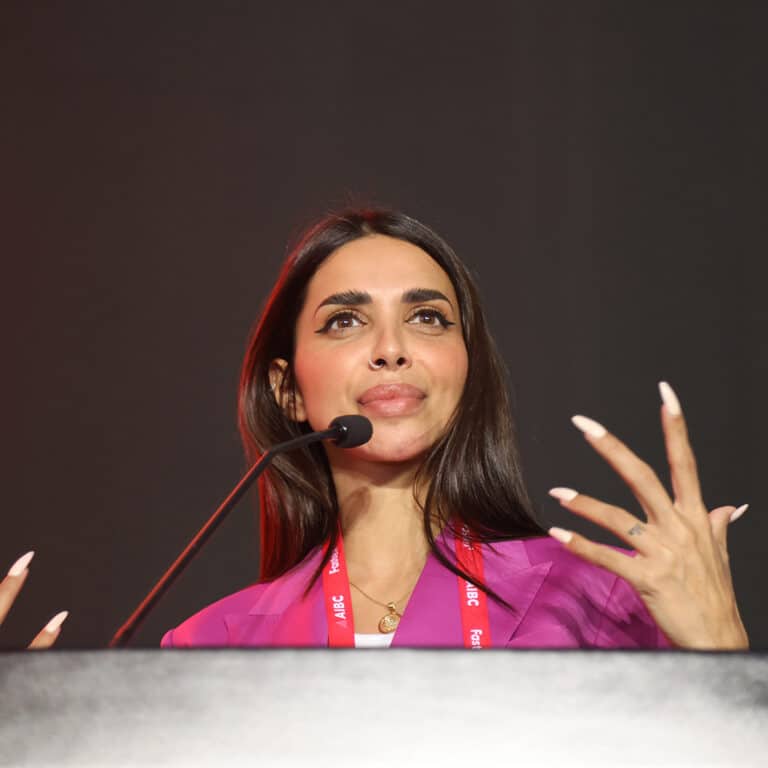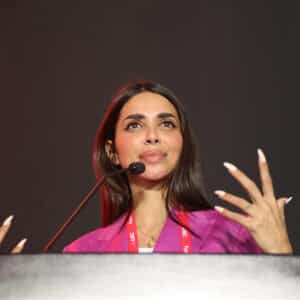 She explained that due to the UAE's previous lack of economic diversification, stemming from its heavy reliance on the extraction and distribution of oil, the government was put in a tighter position than most, forced to make great leaps and bounds to maintain and sustain the current infrastructure that exists.
Highlighting the complete depletion of the UAE's oil reserves and the challenges brought by the Covid-19 pandemic, as catalysts for accelerating the government's shift towards a digital economy. Aiming to provide economic sustainability and improve citizen satisfaction.
She concluded by echoing the encouragement shown by the UAE government to embrace the digitalisation of the economic sector.
The companies willing to embrace technology and transformation will be the ones resilient to crisis. Those who take the risk will thrive and survive – they will learn from their failures as they go.
Blockchain From The Humanity Perspective – Panel – Eurasia Summit 2022
In this wonderful fireside chat, H.E. Maria Camilleri Calleja, Ambassador of the Republic of Malta, interviewed Goodwill Ambassador, H.E. Laila Rahhal El Atfani.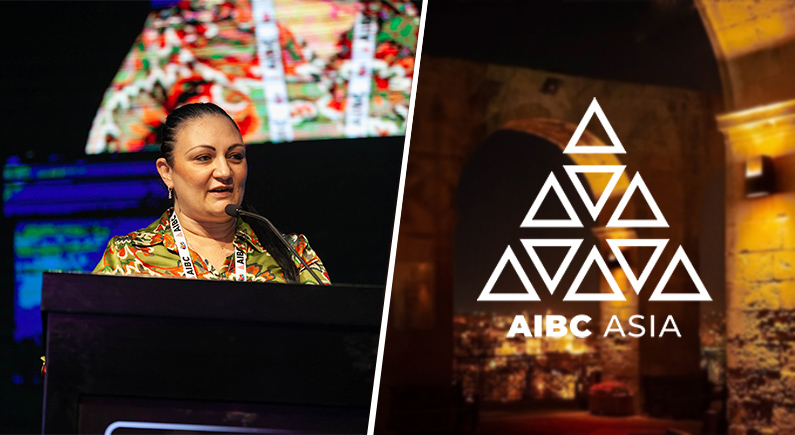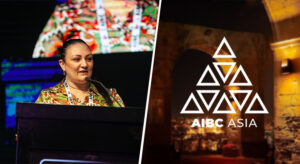 They spoke with great rapport about sustainable blockchain development and the impact of emerging technologies. In particular the role these play in protecting children and their education in emerging nations, as well as supporting and developing all the infrastructures that allow women to be empowered and involved.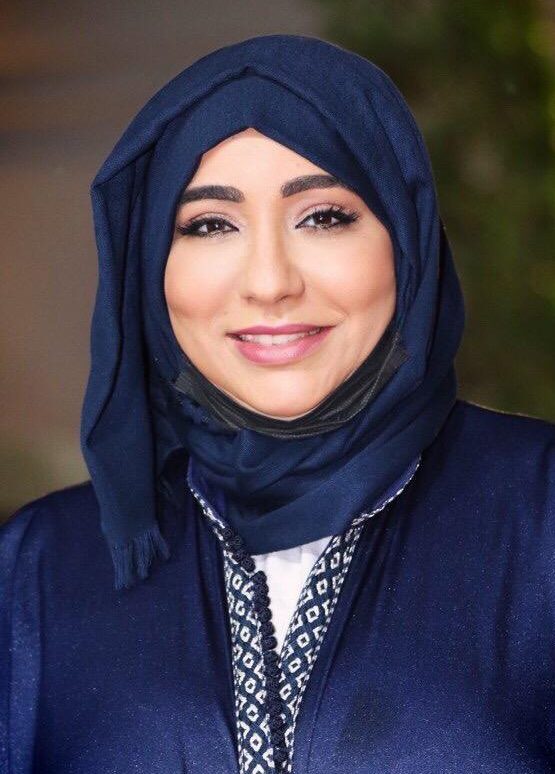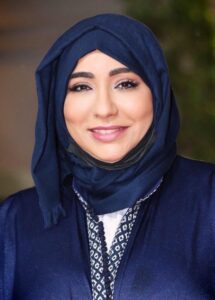 Emphasising the importance of blockchain and crypto in raising funds and having them transparently distributed to the causes that they believe will make the biggest differences to humanity as a whole, specifically in nations where the funding is not abundant.
They also advocated for the participation of women in the emerging technology space. Describing how as of yet the emerging tech space is dominated by male influence and urged a shift in this trend and encouraged a change in attitude within the sector.
We need to involve more and more women in this technology and future digitalisation
Noel Sharkey – Europe Summit 2021
A truly innovative and ingenuitively seasoned presence in the computer science and robotics field. Noel Sharkey has been a key figure in both the development and responsible regulation of emerging technologies.
In his well balanced speech he would in no small part go out of his way to explain his advocacy and excitement around AI, but nonetheless attempted to evoke some ethical considerations relating to the relationship between humans and AI.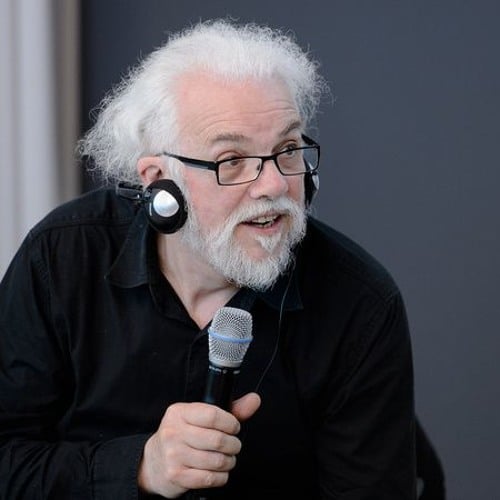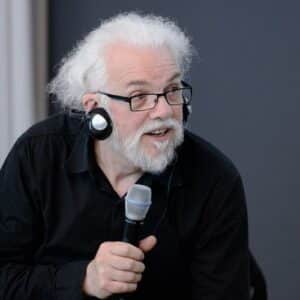 Beginning with the fascinating link between the not so recent concept of anthropomorphism and how this idea has brought around the thought process linked to the innovation of AI. How this concept was first applied to animals before psychologists and inventors wanted a shift away, towards more objective means.
He went on to explain the issues with anthropomorphising an object or machines such as an AI that is displaying machine learning. Detailing the use of what he described as "Trojan terms", words or phrases that denote concepts and ideas that are far beyond the truth, such as guilt or cognition.
The issue with this is that you cause confusion, a sort of crossed wires as it were, that people will begin to be deceived. Emotionally attaching people to a machine that is not aware or appreciative of emotions or anything else related to the human experience.
Perhaps this is not the problem AI or AI designers have but maybe indicative of an evolution users of AI will have to undergo.
John McAfee – Europe Summit 2018
John McAfee brought his intriguingly unique style and captivating presentation skills to the AIBC Europe stage to much avail, as he deconstructed ideas such as economic freedom and how the blockchain can unlock such wonders.
The dream of economic freedom is a powerful dream and we still have that dream
A serial entrepreneur and two-time presidential candidate, McAfee brought his unique take to explain the hindrances and the as yet, untold benefits of Crypto currencies. The illogical nature of government regulation on a decentralised system and attempts there have been to centralise Crypto, ie Crypto exchanges.
Why would you ask permission from an untrustworthy entity to permit you to use a trustless permissionless system?
He would go on to explain how Crypto by its very nature is not something that can be regulated. It is not enforceable and therefore the protection that regulation is attempting to afford people while using the Cryptocurrencies is impossible to implement, and people will use them in any which way they please. He feels the people trading in Crypto will catch on to this fairly quickly.
McAfee believed that there should not be and will not be any regulatory control over Crypto, that control from above and across Crypto currencies will be severed and those who use it will all be free and equal.
John Karony – Europe Summit 2021
Another sensationally seminal speech at the AIBC Europe Summit in 2021 saw Crypto-entrepreneur and CEO of Safemoon, John Karony take to the stage to share lessons learned and industry leading insights.
Lessons such as the power of creating a community to share your message and narrative with. He equated this power as a great way of selling a product and building a brand. Leading on from this he would then begin to discuss his project Safemoon and its astronomically rapid growth.
A blockchain innovation company that received great rapport right out of the gate. Karony explained that respecting your potential clients is vital in ensuring a project "makes it safely to the moon". This is ensured by instilling discipline throughout your time and within yourself, approaching your interdisciplinary tasks with the thought of quality over convenience.
He then went on to describe the length and breadth Safemoon is attempting to scale both in terms of effecting how economic developments occur but also having a hand in making far more projects viable and prosperous, all throughout Africa.
Join us at an upcoming AIBC Summit
Join us for our AIBC Americas Summit in São Paulo, Brazil this June. Brazil and South America in general is a phenom of a relatively untapped hub, with untold potential that is making great strides towards many emerging technologies.
At this sensational event hosted by SiGMA in collaboration with BiS Summit, find key insights from seminal speakers, a magnificent wealth of industry leading knowledge, and insights from some of the sector's greatest innovators along with a plethora of premium networking opportunities. 14 – 18 June, 2023.
You could also join us as east meets west when the AIBC Asia Summit graces the beautifully humid shores of the Philippine capital Manila. Bringing a tantalisingly fresh flavour with all the key tenets promised at a SiGMA event. 19 – 22 July, 2023.
To join the ranks of our sensational speakers or our insightful industry leading panellists please register your interest by getting in touch with Emily Demajo.