In her keynote at the AIBC Eurasia summit in Dubai today, Dr. Sara al Madani offered key insights into the Middle East's journey towards digital transformation as it shifts away from an oil-based economy.
The event was held between the 13th and 16th of March at the Festival Arena, Dubai Festival City.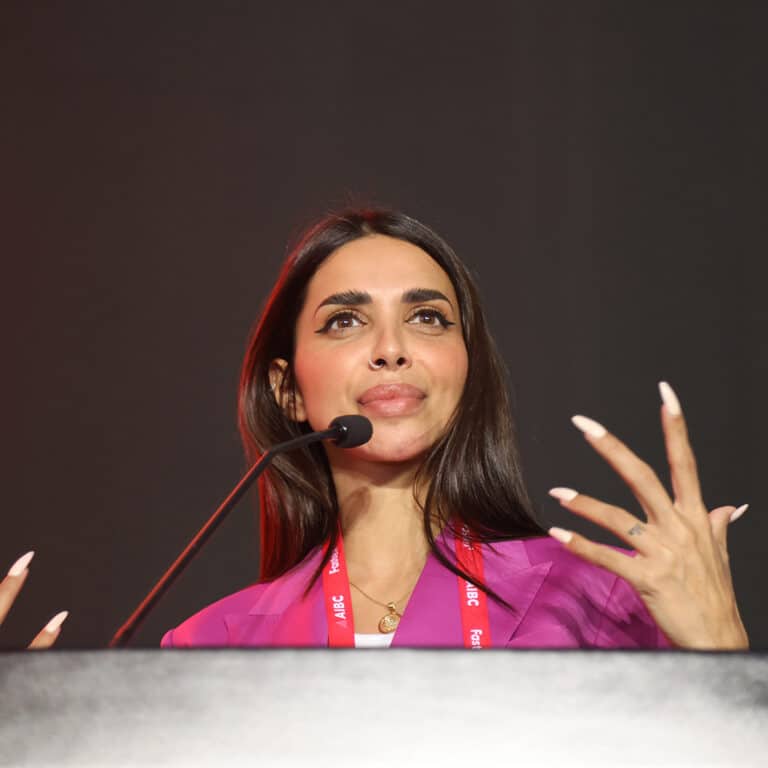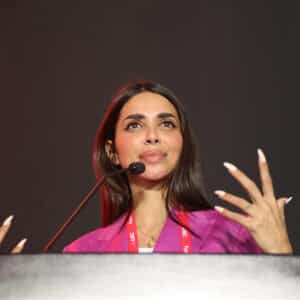 She recounts when she met His Highness, the ruler of the UAE, talking about celebrating the last barrel of oil. The word celebration she says, is what captured her heart. One of the movements happening in the Middle East is a move towards technology. It is important, she emphasises, to find different resources that can bring balance to the economic ecosystem after the oil is gone.
"When an economy realises that something so important and that has contributed to the economy of the UAE is not going to be there any more, that country has to prepare for that shift. How do we prepare the economy to celebrate the last barrel of oil – yet sustain an economy that is diverse and working and growing?"
The pandemic, she explains, highlighted the need to move quickly towards that change. "It accelerated the shift towards a digital world – it boosted it." Stuck inside, the only way forward was to embrace other solutions – using tech to solve the economical problems.
When governments want to move towards digital transformation they aim to diversify the economy, economic sustainability and improve citizen satisfaction. The reason they're moving faster towards AI and robotics, and even cloud, than everyone else – is because they have a huge resource that will become scarce very soon, she says.
Governments are jumping on this – and the advantages are many – from cutting costs to improving efficiency and productivity and boosting communication.
There are plenty of challenges as well, she goes on to say – the complexity of tech, infrastructure, funding, legacy systems. It's risky to take your economy and shift it towards a digital transformation. However, for those that do – the benefits can be enormous.
"The companies willing to embrace technology and transformation will be the ones resilient to crisis. Those who take the risk will thrive and survive – they will learn from their failures as they go."