The AI in Healthcare sector in the UK is set to experience a significant boost with a substantial £13 million injection into pioneering AI research.
Revolutionising AI In Healthcare
This pivotal decision, unveiled by Technology Secretary Michelle Donelan, demonstrates a substantial stride towards unleashing AI's remarkable capacity to reshape the healthcare landscape. The infusion of funds is earmarked for 22 commendable initiatives spanning universities and NHS trusts, spanning the geographical breadth from Edinburgh to Surrey. These endeavours are poised to spark innovation and catalyse a metamorphosis in the quality of patient care.
Offering his perspective, Dr. Antonio Espingardeiro, a seasoned authority in software and robotics and a distinguished member of the IEEE, shares:
"As it becomes more sophisticated, AI can efficiently conduct tasks traditionally undertaken by humans. The potential for the technology within the medical field is huge—it can analyse vast quantities of information and, when coupled with machine learning, search through records and infer patterns or anomalies in data that would otherwise take decades for humans to analyse.
We are just starting to see the beginning of a new era where machine learning could bring substantial value and transform the traditional role of the doctor. The true capabilities of this technology as an aide to the healthcare sector are yet to be fully realised. In the future, we may even be able to solve some of the biggest challenges and issues of our time."
Among the remarkable initiatives chosen to receive financial support, the spotlight falls on the University College London's Center for Interventional and Surgical Sciences. Awarded a substantial grant surpassing £500,000, the team of researchers embarked on a journey to create a semi-autonomous surgical robotics platform, uniquely tailored to refine the process of brain tumour removal. This ground-breaking innovation holds the potential to elevate surgical success rates, curtail complications, and expedite patients' road to recovery.
Dr. Espingardeiro continued by highlighting the impact of this progress by stating that, as AI and robotics gain greater prominence, a horizon emerges where healthcare scalability becomes attainable, fostering an environment of more proactive and effective care.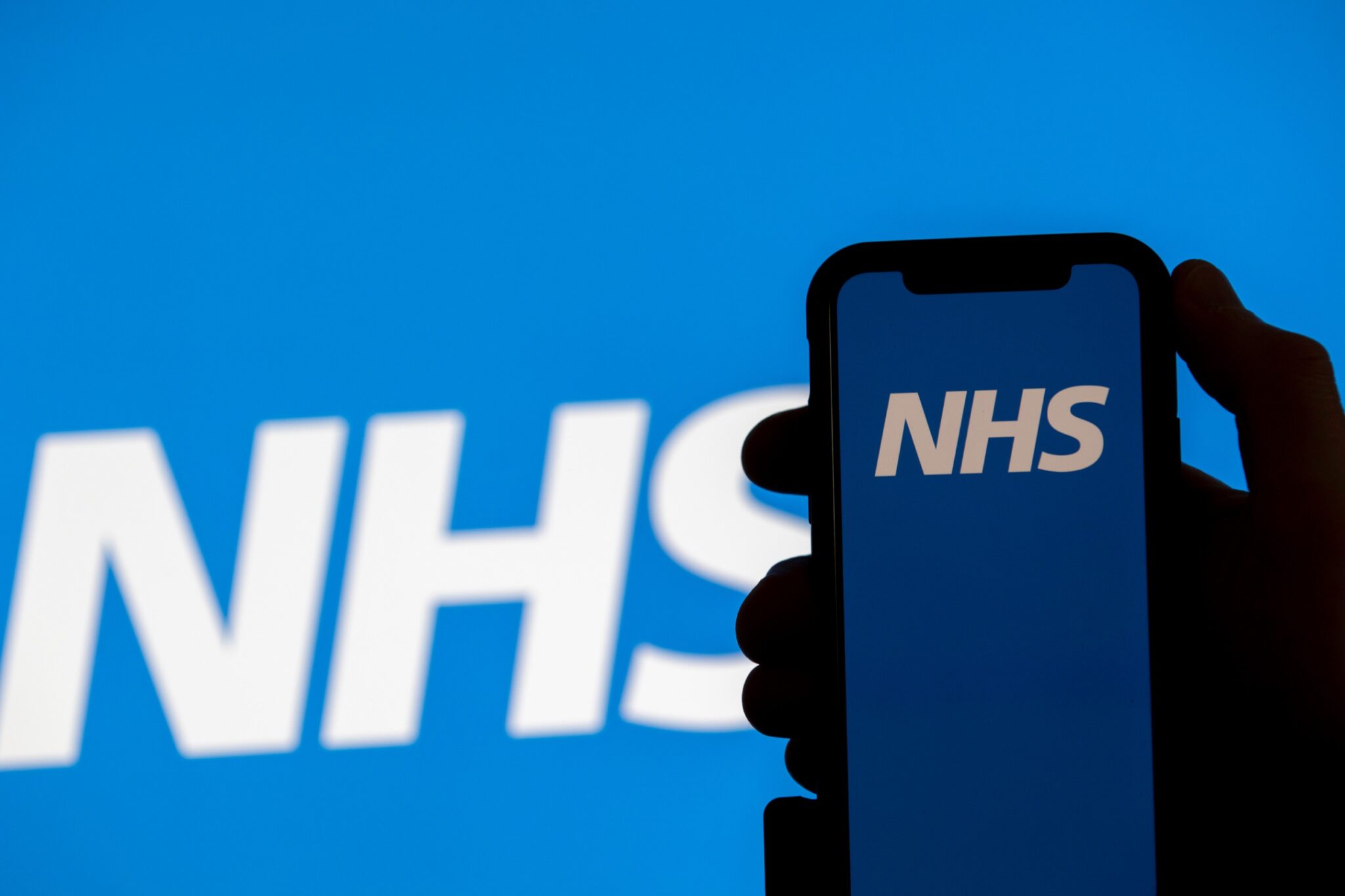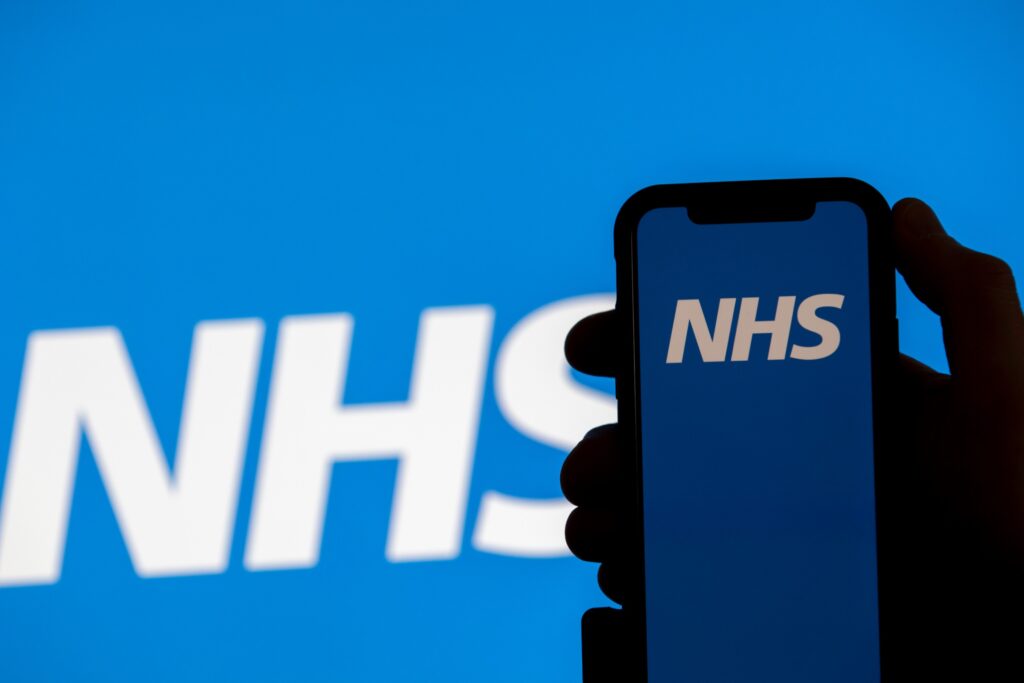 The AI in Healthcare trailblazers
The AI in Healthcare announcement coincided with a week where NHS waiting lists hit an all-time high, aligning with Prime Minister Rishi Sunak's top priority of reducing waiting lists in 2023.
The announcement coincided with a week where NHS waiting lists hit an all-time high, aligning with Prime Minister Rishi Sunak's top priority of reducing waiting lists in 2023.
The University of Sheffield has embarked on a £463,000 venture, addressing a vital facet of healthcare: chronic nerve pain. Their inventive strategy aims to broaden and enhance the spectrum of treatments available for this ailment, which affects around one in ten adults aged over 30.
On a parallel front, the University of Oxford is propelled by a grant of £640,000, aiming to accelerate the progress of researching a fundamental AI model designed for clinical risk prediction. This AI model, by dissecting an individual's existing health conditions, holds the potential to accurately predict the likelihood of future health issues, thus ushering in a transformative era for early intervention strategies.
Meanwhile, in Edinburgh, Heriot-Watt University secured a notable sum of £644,000 to construct a pioneering system that offers real-time feedback to apprentice surgeons honing their skills in laparoscopy procedures, also recognized as keyhole surgeries. This ground-breaking technology aspires to heighten the competency of aspiring surgeons, ultimately elevating the overall quality of healthcare provision.
Concurrently, the University of Surrey, bolstered by a financial backing of £456,000, is collaboratively working with radiologists to forge AI technology with the capacity to enhance the analysis of mammograms. By refining and optimising this pivotal diagnostic process, AI could significantly contribute to the earlier detection of cancers.
Commenting on these advancements, Ayesha Iqbal, a distinguished IEEE senior member and engineering mentor at the Advanced Manufacturing Training Centre, expressed:
"The emergence of AI in healthcare has completely reshaped the way we diagnose, treat, and monitor patients.
Applications of AI in healthcare include finding new links between genetic codes, performing robot-assisted surgeries, improving medical imaging methods, automating administrative tasks, personalising treatment options, producing more accurate diagnoses and treatment plans, enhancing preventive care and quality of life, predicting and tracking the spread of infectious diseases, and helping combat epidemics and pandemics."
In the domain of UK healthcare, AI applications have already demonstrated their potential by enhancing stroke diagnosis, evaluating the risks of heart attacks, and exploring numerous other avenues. In light of these advancements, the injection of £13 million is positioned to serve as a dynamic force, propelling healthcare transformation to unprecedented levels.
Health and Social Care Secretary Steve Barclay provided his insights, noting:
"AI can help the NHS improve outcomes for patients, with breakthroughs leading to earlier diagnosis, more effective treatments, and faster recovery. It's already being used in the NHS in a number of areas, from improving diagnosis and treatment for stroke patients to identifying those most at risk of a heart attack.
This funding is yet another boost to help the UK lead the way in healthcare research. It comes on top of the £21 million we recently announced for trusts to roll out the latest AI diagnostic tools and £123 million invested in 86 promising tech through our AI in Health and Care Awards."
Converging AI ethics and efficiency
However, the timing of this announcement coincided with a week where NHS waiting lists reached an unprecedented peak. Prime Minister Rishi Sunak has identified the reduction of waiting lists as one of his top five priorities for 2023, setting a personal commitment to be held accountable for its accomplishment. The potential of technologies like AI is being embraced as a solution to tackle these lengthy waiting lists.
Amidst these developments, the nation is gearing up to host a ground-breaking international summit focused on the safety of AI. This initiative underscores the country's dedication to cultivating responsible AI advancement.
Set to take place later this year, the AI safety summit will establish a collaborative platform for global stakeholders to address both the potential risks and opportunities presented by AI.
As Europe's frontrunner in AI and the third-ranking country globally after the USA and China, the UK is strategically positioned to lead these dialogues and advocate for the ethical and conscientious progression of AI technology.
Interested in the latest emerging tech trends?
This November, AIBC Europe is scheduled to take place at the Mediterranean Maritime Hub (MMH) located in Marsa, Malta. With easy access via an exclusive ferry service from Valletta, participants can engage in high-quality networking events, conferences, and a diverse selection of expo floor exhibitors. Additionally, prominent tech brands will partake in confidential C-level meetings within secure berthing areas spanning 100 meters.
In the meantime, keep yourself well-informed about the latest emerging tech trends. Stay ahead of the curve with up-to-the-minute updates from AIBC News, and dive into captivating feature stories within the pages of the newest edition of BLOCK Magazine.