Landmark virtual 3D Voice Note Art creation explains the story of NFTs
May 7th, award-winning multimedia artist Amrita Sethi will unveil her first 3D waveform Voice Note Art concept, "What The NFT?!" (WTNFT?!). during an online exhibition hosted by NFT marketplace Terra Virtua. Two limited editions of the artwork will be auctioned immediately afterwards during a 24-hour auction.
In an exclusive comment to AIBC News, Amrita explains, "WTNFT?! looks to tell the story of the NFT journey so far. As I am an ex banker turned artist and someone who has gone from being a traditional artist to a virtual one I get asked a lot to explain "what is an NFT?".
The answer: A NFT is a nonfungible token stored in a blockchain which resembles a unique and non-interchangeable asset in the form of audio, visuals or other digital files. Amrita Sethi takes NFTs to a multisensory next level, creating a formerly unknown digital art experience.
The NFT space has taken the world by storm and as an artist it's important to me to capture these defining moments in society and our own evolution.
Amrita's innovative approach away from the traditional 2D image seeks to utilize the advantages of the medium to create a more immersive experience in 3D. Using the soundwave of the spoken words "What The NFT" as the foundation of her piece, her artwork combines audio, video and story-telling to trace a symbolic journey through the emergence and evolution of the non-fungible token (NFT) industry while celebrating and honouring key pivotal and historical moments for those more familiar with the crypto world.
A 2D edition will also be available which looks to create a bridge between the physical and virtual worlds. The two artworks will be sold as NFTs in a 24-hour auction on 7th May via Terra Virtua's marketplace – the 3D piece has a reserve price of £100,000, with £50,000 set for the 2D edition.
Prior to the unveiling of "WTNFT?!" collectors can experience a live exhibition of Amrita's Voice Note Art held within Terra Virtua's immersive VR gallery. At 5:30pm BST, the exhibition will be streamed live on the Terra Virtua Twitch channel. The auction will begin afterwards on the Terra Virtua website.
This is the first time I have applied 3D visualisation techniques to my Voice Note Art concept. I believe this allows me to create dynamic art, while harnessing the creative advantages of NFT art.
Jen Naiff, Head of Marketing and Digital Growth at Terra Virtua said: "We're excited to showcase Amrita's innovative and beautiful work, especially as it moves into an immersive 3D realm for the first time. "WTNFT?!" VNA represents a natural evolution of Amrita's unique process and style, capturing an important moment of change. NFTs are disrupting the way we create, consume and think about art, and this auction allows collectors to be part of this pivotal development."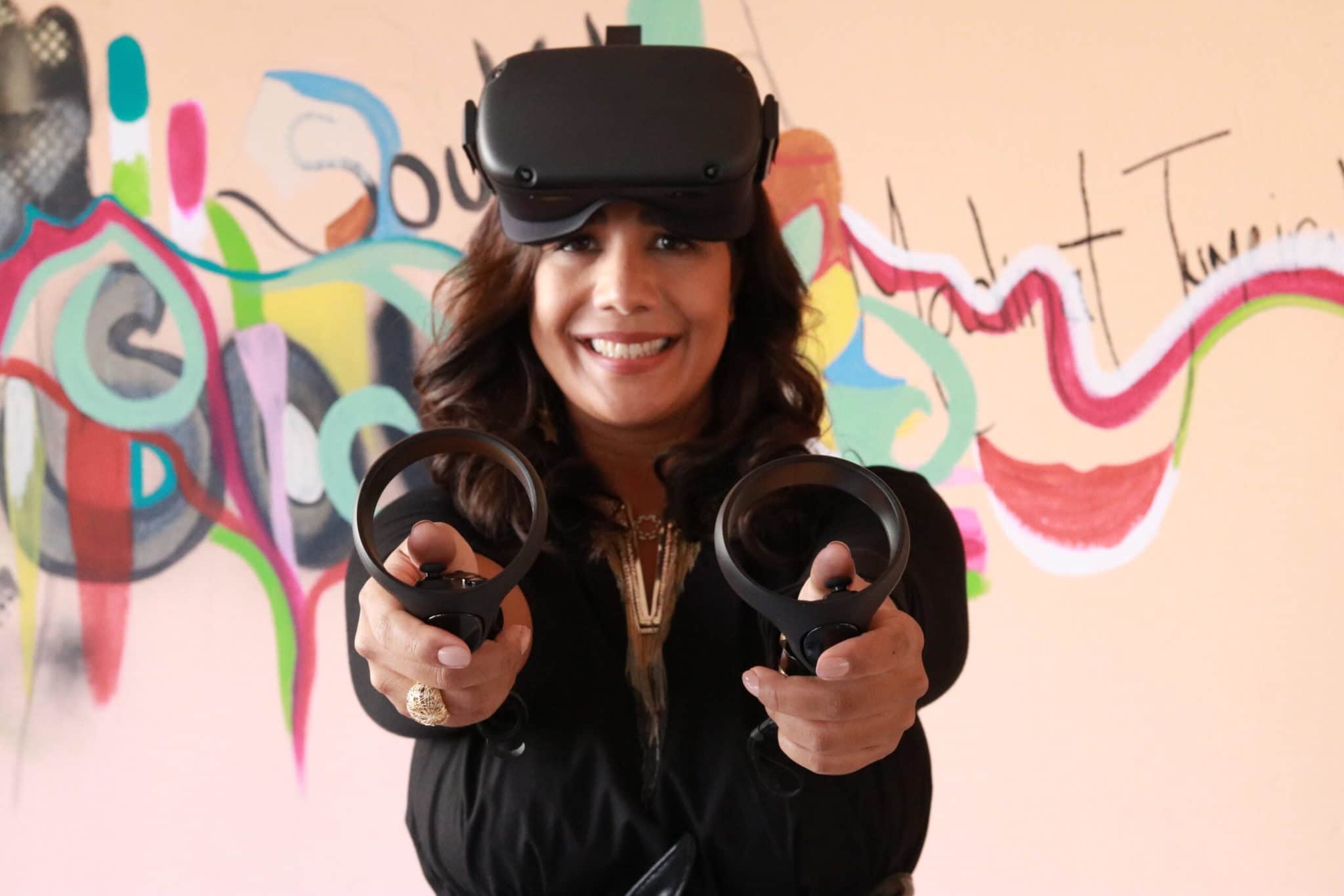 Amrita's process involves recording a voice note of a word or phrase, and capturing the unique shape and structure of its sound wave. She then hand draws each vertical line into individual images and symbols that encapsulate its intrinsic aspects and essence, thus blending the shape of the sound with its meanings and associations.
Reflective of this international diversity, Amrita's work combines traditional storytelling with the energy and technology of the modern world. Her original Voice Note Art concept won the "Outstanding Artist Award" at World Art Dubai in 2019, and was selected for Expo 2020.
About Amrita Sethi
An award-winning multi-media and NFT/tech artist. She is a British national born and raised in Kenya who has lived and worked in the UK, Switzerland, Zimbabwe and Uganda before moving to Dubai in 2007. Amrita's art reflects her international diversity and combines the sweetness of tradition and storytelling with the energy and technology of the modern world.
About Terra Virtua
Terra Virtua is an entertainment-focused collectibles platform. Using blockchain technology, it provides utility by allowing collectors of digital assets to display and interact with their virtual goods in Augmented Reality, Virtual Reality and in 3D on PCs. Leveraging the latest in mobile and gaming technologies, their mission is to engage and connect fan-based user communities.
About AIBC Dubai:
AIBC UAE will take place on the 25th to 26th May, 2021, in the emirate of Dubai. The event will bring together key brands and individuals from the converging sectors of AI, blockchain, IoT, Quantum Tech to discuss and shape the future of emerging tech.
It is one of the leading events globally for blockchain, AI, crypto, and other emerging technologies, and gathers together an elite selection of delegates, policymakers and thought leaders from across the globe. Such international recognition has helped propel AIBC Summit become a favourite on the world circuit for emerging tech conferences and expos.