Modern technologies, especially the AI ChatGPT and Tesla's autopilot are advancing so fast that it becomes harder and harder for the average person to catch up with it. Because of this, alternative ways to make money become more and more important. Cryptos recently gained popularity, and it becomes crucial to understand how they work. Below, we will analyze why 2023 is the year to learn about crypto and will provide steps on how to do it.
Before we start
In order for a beginner to understand what we are talking about, you will need to know what these terms mean. For knowledgeable readers, just continue reading the next title.
• Bitcoin dominance – means what percentage of the crypto market is Bitcoin.
• Crypto market capitalization – shows what is the total price of all cryptos combined.
• FUD – fear, uncertainty, and doubt. Marketing trick to promote the perception of fear and doubt.
• Meme coin – A coin created as a meme or joke, without real-world uses. Popular meme coins include Dogecoin and Shiba Inu.
Understanding these terms will make it easier to know what we are talking about in the article below.
Why 2023 is going to be the year of crypto
From spectacular crushes and bankruptcies like FTX, Luna, and 3AC in 2022, the worst things seem to be behind for the crypto market. These events made fraud and scam projects go away, as the financial crisis made it clear that bad practitioners wouldn't survive in highly volatile market conditions.
Because of this, what remains are relatively safe and legit projects. To analyze all the important events and tendencies, a regular person will need proper knowledge about crypto. There are sources where crypto education is easily accessible. We will mention some of these sources here, including Binance academy and other well-established sources.
To quickly summarize the current situation in the crypto market, let's check what the major cryptocurrency, BTC, is doing. Despite all the negative and pessimistic news and FUDs, Bitcoin started to rise again. BTC hitting 21k again appears to be a strong bullish sign.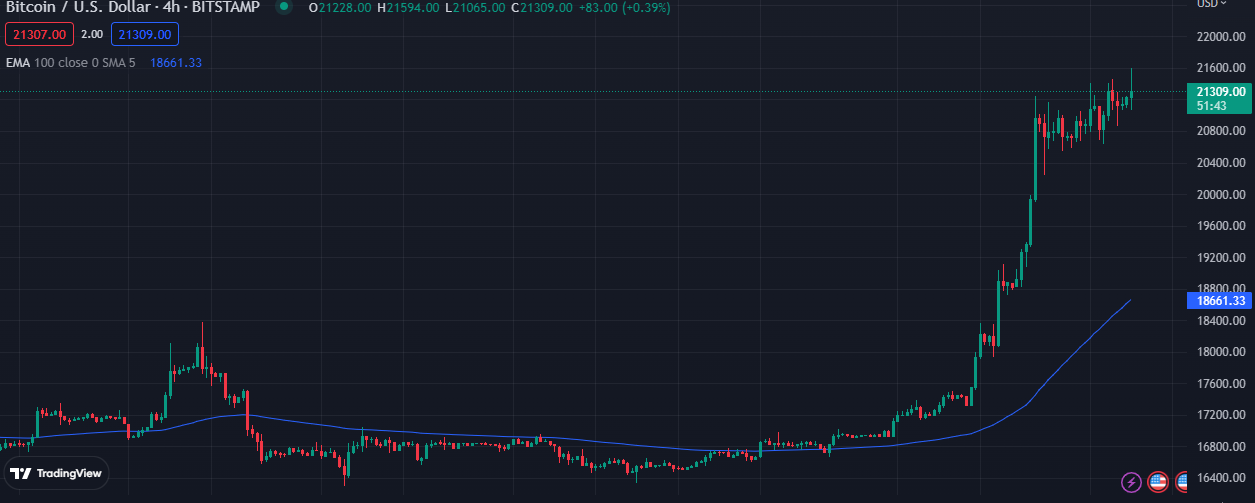 Since the US Fed is going to stop raising interest rates sometime in 2023, what can happen after this point can only positively affect the crypto market.
How will investors evaluate crypto in 2023
From recent events, investors became aware of crypto frauds and scams. Because of this, crypto investors are more knowledgeable and will analyze crypto deeply with technical and fundamental tools.
Creative white papers and meme phrases won't be enough to maintain investors' interest. Investors will check if the crypto project has real-world uses and products and if it is truly a new and innovative project. They will use all the metrics and technical analysis tools too. Any get-rich-quick cryptos will immediately be dismissed by investors in 2023.
How to analyze the crypto market
Before analyzing the crypto coin or token, it is important to see the bigger picture and know what the crypto market is doing. For this, there is one useful method. It is called Bitcoin dominance, and we will compare it to crypto market capitalization to see the overall picture.
Bitcoin dominance vs crypto market capitalization
Metrics like the relationship between Bitcoin dominance and crypto market capitalization will show if the alts season is open.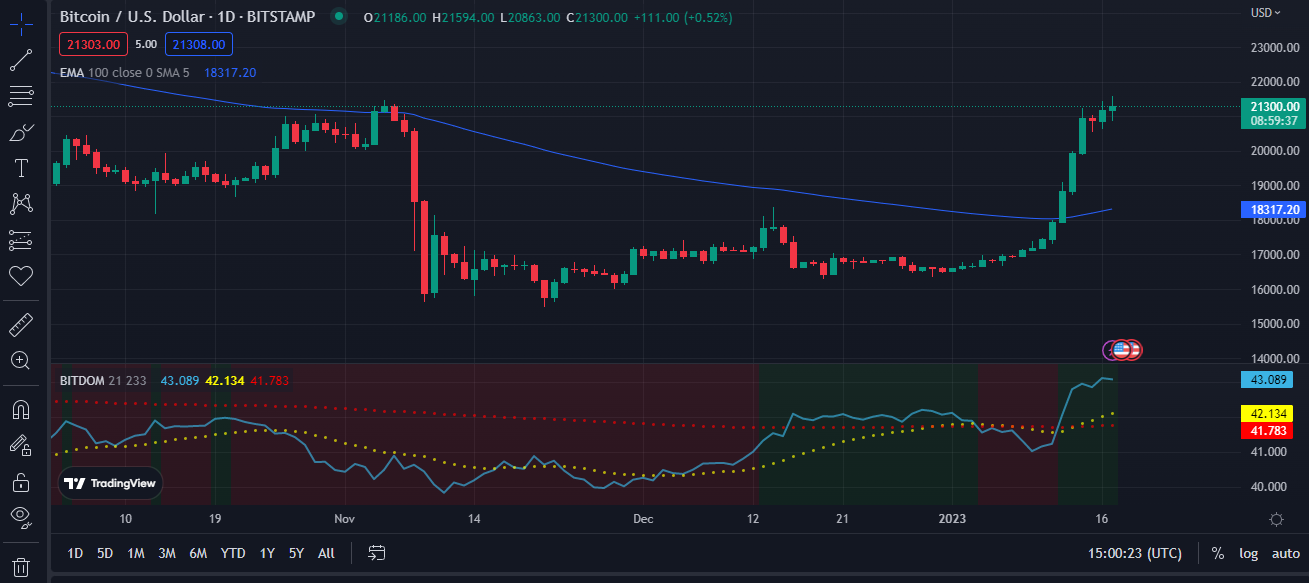 If Bitcoin dominance is increasing, but total crypto market capitalization is decreasing, this means that funds are going out of the crypto market. But if bitcoin dominance is decreasing, but total market capitalization is increasing, this shows that altcoins season is starting.
After this, it will be clear what to expect from the crypto market. To further get valuable knowledge about the crypto market and how to analyze charts, investfox.com offers high-quality data and resources.
There are other resources for gaining powerful wisdom in cryptos, one of them being the famous coin market cap. You can see how BTC dominance changed in the last 24 hours. This will enable beginners to see if altcoins are going up or down.
Another great source for education is Binance academy. Binance is a centralized crypto exchange but has years of experience, and they seem solvent and legit, they even provided proof of reserves to show that they are not using clients' cryptos for any shady activities like the famous fraud FTX was.
Final thoughts
2023 is going to be a very good year for cryptos as all negative events are gone. Investors will try to analyze new cryptos in search of new Shiba Inu and Dogecoin more deeply. Bitcoin dominance and other important metrics will show how the crypto market is behaving and what to expect from it.
Good and reliable study materials will make it easier for newbies to understand more about cryptos. Sources mentioned in this article should be sufficient to start learning about cryptos now.