In a panel discussion held at the recent SiGMA Balkans&CiS, stakeholders came together to discuss how to market web3 for broader audiences and young generations. Moderating the panel was Maryna Barisheva, COO, LKI Consulting. Joining her on the panel were Anna Kimmysen, VP, Cillionaire, Alexander Belov, Co-founder, Coinstelegram Fund, Pavlina Papalouka, Branding strategist and founder, AwakenSpace Education and Alex J., CEO, LetsExchange.io.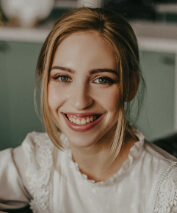 Maryana Barisheva launched the first question to the panel by asking what the strategies are that help to make Web3 appealing to a younger generation and accessible to a mass audience.
Pavlina Papalouka replied that it is crucial to educate the younger generation through relevant and engaging content, and therein lies the challenge. "Gen Z want content that is gamified, that is fun, that is extreme and authentic. Millennials are more polished, they want to create a lifestyle, they want to look perfect and amazing on Instagram. GenZ are raw, they are more authentic and they're messy". One way to engage them is through influencers on Youtube or TikTok. Alexander Belov added that in order to engage a younger audience, creativity is key and one main driver could be gamification. Belov added that besides creativity, a project can only be successful if there is a "really great team" behind it.
"In order to engage young audiences to Web3 you need to grab their attention. Attention is the new currency," according to Anna Kimmysen. She added that a very important aspect in engaging younger audiences is community building because younger people are on a constant lookout for "the group of people to belong to". Barisheva elaborated that a younger audience, in their constant search for role models, flock towards influencers and relate them.
When asked for his views on how to bring more users to Web3, Alex J summed up his answer in 2 words, simple and useful. Simple solutions allow people to understand how to use solutions provided and use solutions on a daily basis. We can provide simple solutions, so a lot of people can understand their usefulness.
Web3: Building strong communities
A current problem that the panel delved into is the issue of scams in the Crypto sphere. Kimmysen's advice is for users to be thorough in their research before they invest their hard-earned money. She stressed once again the importance of educating people on how to detect scammers. The idea of building a strong community around crypto projects was a common factor that all the panelists agreed upon. Barisheva referred to research data that showed that "over 88% of people are going to invest in projects just because of word of mouth from their friends and from influencers". Community, she added, provides transparency and a way to engage honestly with one's audience "so they can understand what you do and why you do it."
Kimmysen elaborated on the importance of community and trust because it allows people to solve problems together which they would otherwise be unable to do on their own Because, like the things which like one person is not able to do by their own, they probably can solve together.
Barisheva added that when a younger audience is engaged at the early stages of a project, they will spread the word through their engagement on social media and become the ambassadors of the project.
Web3: Communicating Values
The ability to communicate values is another crucial aspect brought forward by Pavlina Papalouka. She elaborated that ownership is stronger when the community understands the values that a project stands for and witnesses those values in action.
At this stage in the discussion, Barisheva put forward another question. "Within the current scenario, should the focus be on engaging new audiences or should the focus be on crypto natives?" Alex J was of the opinion that in the state of the current bear market, the focus should be on crypto natives as it is uneven territory for the less experienced audience. Papalouka, however, disagreed. She was of the opinion that it is "always a good time to start creating content because it takes time for people to be educated" and within one or two years "when the market is ready, they will all be ready to buy and they will feel confident about it."
One final point on Web3 was that we are now moving into a new generation of paid content creation, where creators are paid for the content they create, which is providing an invaluable opportunity for creators to achieve financial freedom which may otherwise prove elusive.
Read all about the latest insights and discussions presented during keynote speeches and panel discussions at the SiGMA AIBC Balkans & CiS 2023 on SiGMA News and AIBC News.
Join us in Malta for AIBC Europe
Join us in Malta from the 13 – 17 November for 3 days of panel discussions, keynote speeches, workshops and casual networking events. Find all the details here.
Register here to secure your place at this landmark event.