Timo Woltoff COO of CADChain talks with SiGMA TV's Trudy Kerr on everything from software to ball room dancing – watch his interview in our latest series on AIBC Pitch
CADChain is in the business of developing software that safeguards data related to industrial design. Their program operates as a service solution bodyguard that travels with your data, while the bodyguard-plugin safeguards files against unwanted access and records every contact with the file. According to what Timo has said, the benefits to the sector may be quite significant: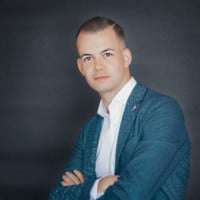 "At the moment when you want to collaborate with a party that is bigger than you, normally you go through 6 months of contracting before you can start. If we can make that faster then you have an advantage in that you don't have to wait for contract signing and can have a better view of the liabilities and can collaborate easier. If you want to switch to a different supplier that's going to eliminate the 6 month process."
CADChain also stands out as the only ones to be combining legal and technological solutions, 'if we combine blockchain as a stand alone solution it's only tracking stuff and will give you some benefit of registration. But without a legal backend you have no substantiation for this data.'
Watch the latest in the AIBC Pitch interview series below:
About AIBC:
AIBC Summit is a global expo covering topics relating to the global sectors for blockchain, AI, Big Data, IoT, and Quantum technologies. The event includes conferences hosted by globally renowned speakers, workshops for industry learning and discussion, an exhibition space accommodating more than 400 brands and a number of networking events.