From the Glass Ceiling to the very physical steel grating of a refugee camp, barriers are an unfortunate reality that constrict and constrain entire demographics. Rising out of his own experience in a refugee camp, Tey El Rjula shares how cutting edge fintech and the Blockchain could be a vital tool for the underprivileged to break down the barriers that would otherwise define them.
Blockchain: FinTech beyond borders
Drawing a comparison from recent history, he asks the audience to reflect on how many are quite physically limited by barriers.
What is common in cities such as Nicosia, Homs and Belfast? They are all separated by walls. Today, in 2022, we have 77 walls dividing cities around the world. Physical, tangible, real walls using barbed wire, surveillance technology and financial laws.
Referencing Nick Boxton, a researcher from the Transitional Institute, who told the New York Times that "No matter how many walls you build, people will always find a way", he noted how FinTech was an important aspect in physical liberty.
The idea for FLUUS did not start in Palo Alto in my parent's garage or in a café in New York city. It started in the most unexpected places on Earth, it started in a Dutch Refugee Camp.
Having been born of Syrian parents, Rjula had landed in an asylum center in 2014 due to the civil war. In his own words, the food experience was far from five stars. With the daily diet being quite static and deeply unsatisfying, Rjulia was left with only his wits and his smartphone. His first purchase through the Bitcoin network was actually the biggest pepperoni pizza he could find and he had it delivered to the camp. With today's valuation, that pizza may be the second most expensive pizza in human history. This being said, this was a purchase he'd never regret.
Bitcoin did not ask me for my first name, my last name, my date of birth, my address, my credit card number, my PayPal account or even my shoe size. All I needed to do was download an application and I am financially connected to the rest of the world.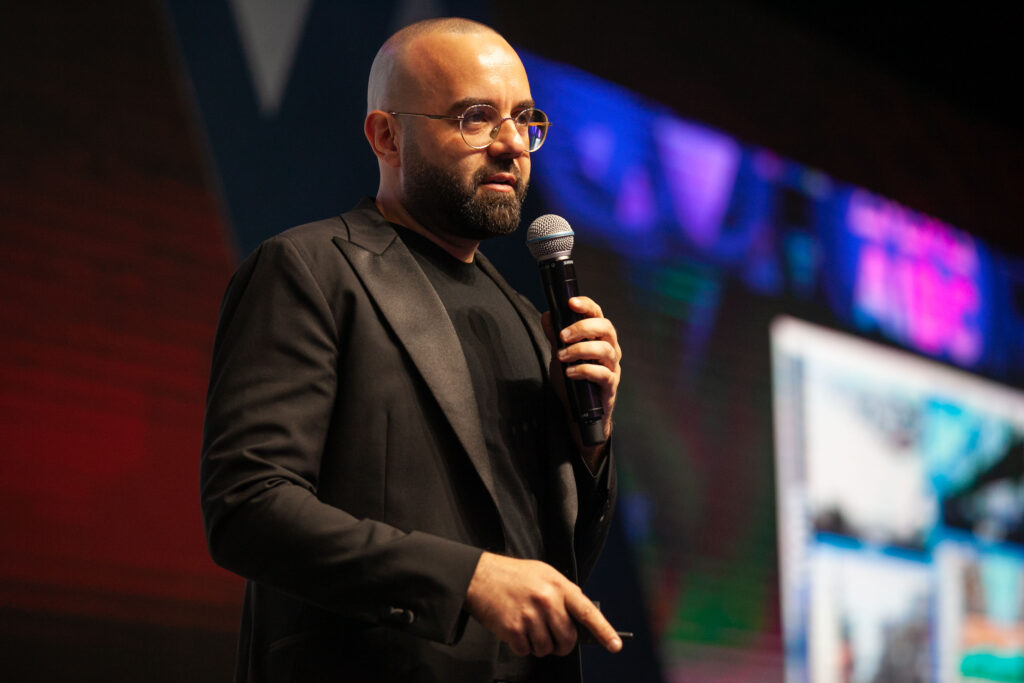 While this experience was deeply empowering, it also imparted a deep sense of anxiety due to the ease as one could lose their access to their wallet. If he lost his phone or his seed phrase, his access to his wallet would be gone forever.
Today, we have a $2 trillion industry that is still relying on a piece of paper to back up your money. We were thinking about how we could change that. How could we make accessing your crypto as easy as holding your phone?
The solution was as simple as looking in a mirror, quite literally. FLUUS works as a non-custodial wallet that uses facial recognition to retrieve lost private keys. By lowering the barriers to entry and improving user experience, FLUUS has the potential to open the floodgates for mass adoption in the MENA states.
Since 2015, we have been championing the adoption of crypto in regions such as Lebanon, Egypt, Jordan, Iraq, Somalia and even Afghanistan where people need them the most… in August 2020, when the Beirut explosion happened, NGOs were able to use crypto to bridge value back home in Lebanon.
The platforming of Blockchain as a tool for good has been a growing aspect of the community as a whole. For more panels on using Deep Tech to solve real life issues, see our YouTube Channel.
AIBC Americas debuts in Toronto:
Following the massive success that was AIBC Asia, the Summit's first ever physical debut in the Americas is set to take Toronto by storm this June. Uniting the best and brightest in the emerging tech world, AIBC Americas will feature leading policy makers, executives, technologists and visionaries in groundbreaking areas such as AI, Blockchain and Quantum Computing. The Summit will be composed of three days of thought-leading panels, inspiring keynotes and a massive amount of opportunities to network, leaving our delegates several steps closer to the Fourth Industrial Revolution.
Join us from the 6th till the 9th of June in Toronto!