During a fireside chat at Malta Week 2021, three of the leading figures in Blockchain impact investing discuss crypto's potential in Sub-Saharan Africa and how Blockchain-empowered smart cities could be the future of urban living
Akon began by referring to a number of the projects that he and his team were undertaking in Africa. Covering everything from education to renewable energy, his philanthropic and entrepreneurial efforts had touched several different sectors in countries such as Kenya, Capo Verde, Liberia and many many more. However, his flagship product has always been Akon City. This fully renewable Blockchain-integrated city would serve as both a metropole for Senegalese investment as well as a template for further progress in the region and beyond.
Africa is pretty much a flat white surface. We can practically do anything and everything that we want to do. There are the capabilities there. All the resources and minerals are clearly there and it is just a matter of just getting great minds to understand what that future holds and to develop Africa in a way that the rest of the world actually can't because they're already overly developed whereas we can develop from scratch, starting from ground zero and build it up.
Plantholt then introduced Jon Karas, the president of Akoin and one of the leading figures in these initiatives. In terms of operations, Karas elaborated on the support they have received from the continent and the sheer potential of these efforts.
For us, a lot of passionate focus on Africa comes from Senegal. It's an amazing place, the Switzerland of Africa, physically beautiful and the furthest west point on the ocean. The concept is a constant. First and foremost, AkonCity Senegal is not a one-off, it's a prototype. There's been announcements of AkonCity, Uganda. There are other announcements coming, lots of governments as they start seeing these rise from the ground, both the vision and the physical cities wanted to come there too.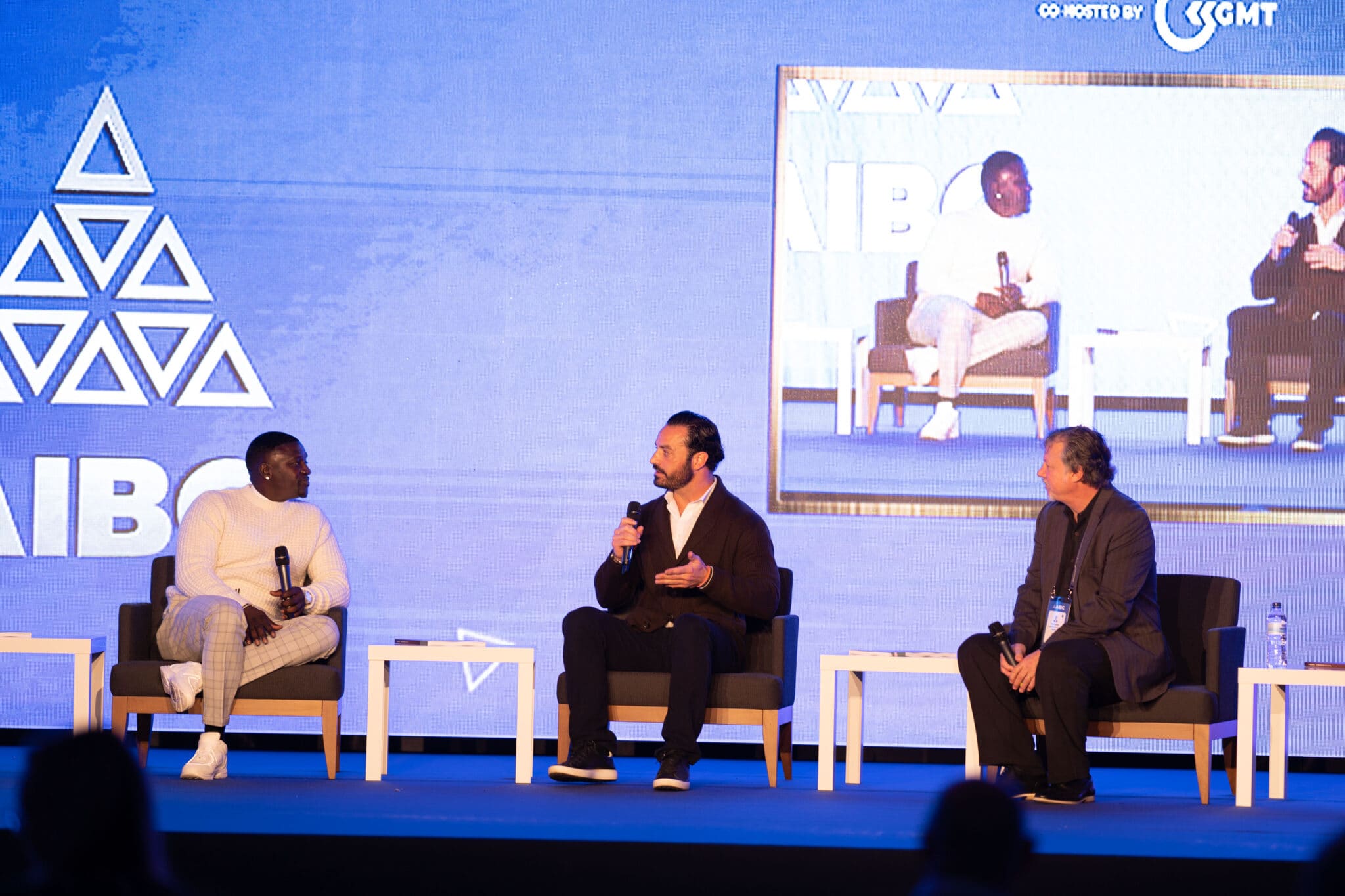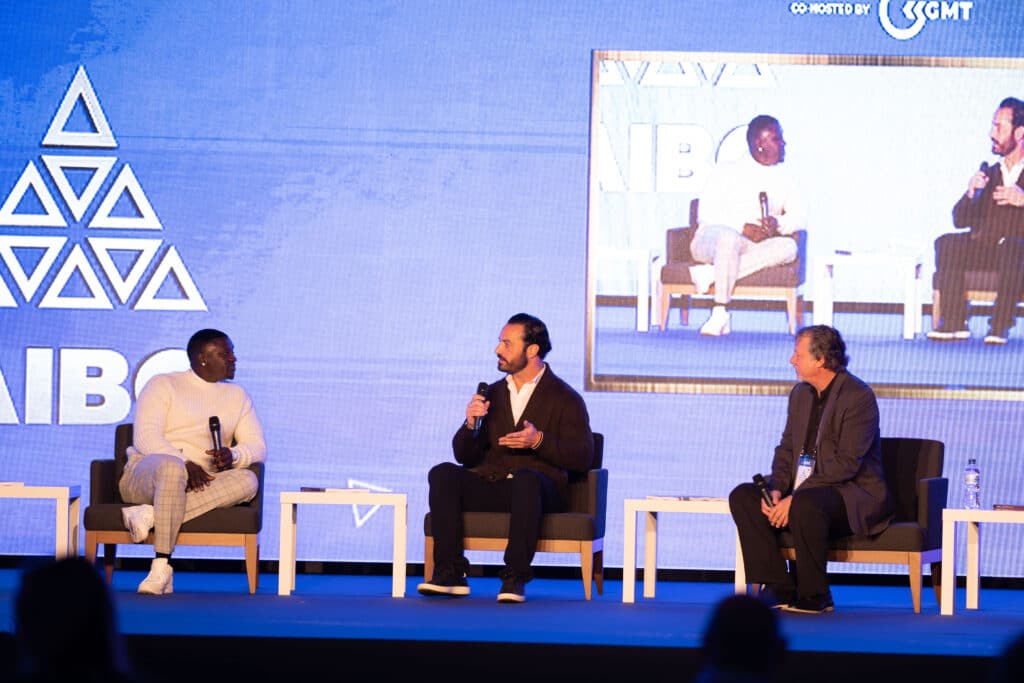 He elaborated that these cities combine the best of sustainable urban living with a focus on a holistic balance of priorities which include healthcare, R&D, education, administration and more. These include broader partnerships with entities from across the globe especially in terms of education.
Dustin then noted how, in a recent interview that he had with the Queen of the Congo, Her Majesty Diambi, he became aware of an Africa that the rest of the world is completely oblivious to. From Kenya to Nairobi, the beauty of the African continent and its potential was something deeply underestimated by most other nations. He also announced the Crypterns Leadership Summit which would be partnering with Akoin.
Unfortunately the mainstream media doesn't always paint Egypt or different parts of Africa from Kenya to Nairobi to be the place to go visit, to be the place to go see.
Blockchain and the digital space as the vanguard of Africa's future
Finally, he elicited Akon for his opinion on the role of the digital space in Africa given how the continent had the largest growing population with an exponentially growing digital presence.
I always believed that blockchain was going to save Africa. Unfortunately, the infrastructure that was built just never was sustainable enough for it to grow. Then unfortunately, because of all of the conflicts, there was a lot of corruption. So I always felt that blockchain will completely erase that. As we were touring a couple of years back talking about blockchain, it just became such a very complex conversation when you're talking to non coders and non tech savvy people. So you have to speak and basically basic terms for people to really understand what that is. But as time started to progress, crypto's coming in and more people are starting to understand more about it.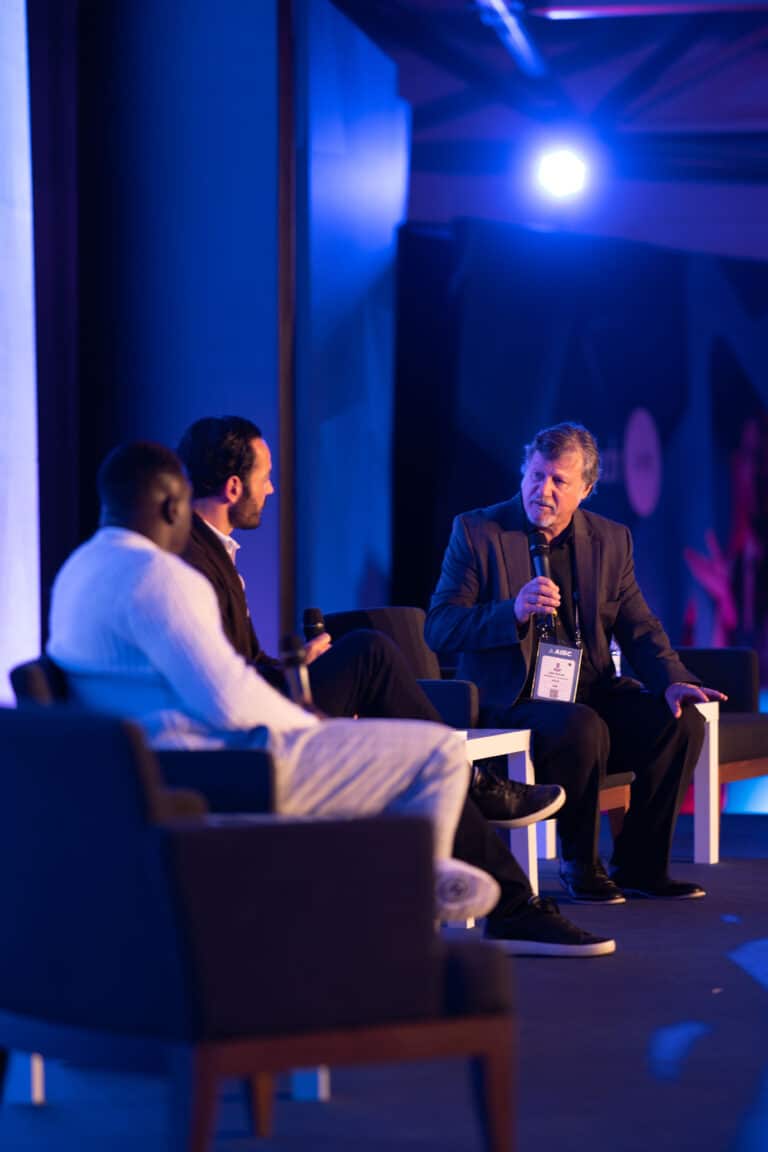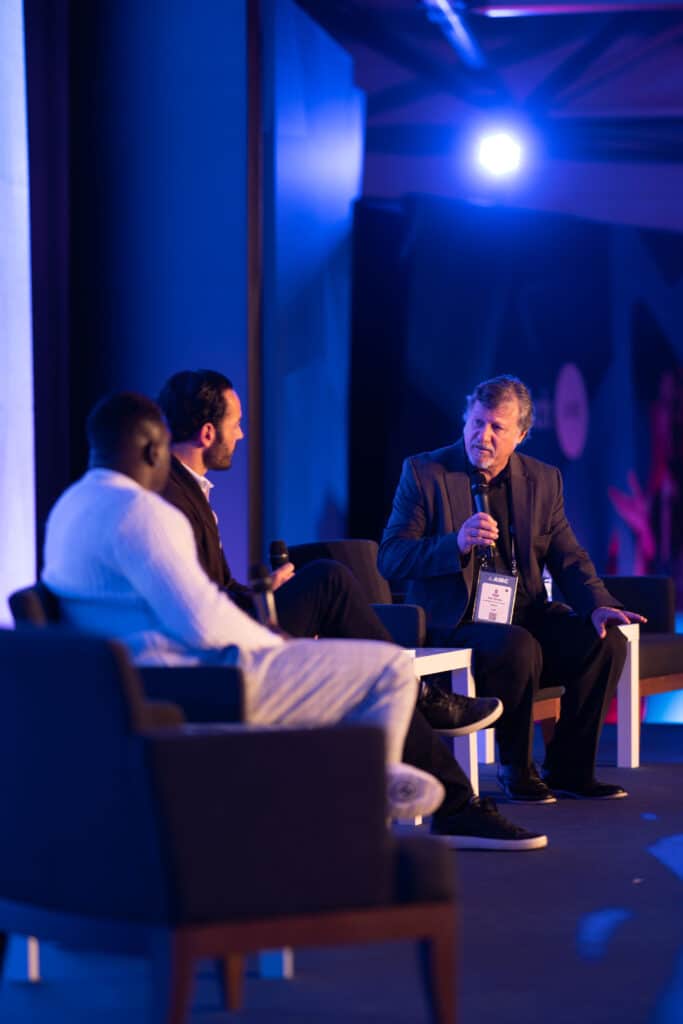 Moving on to the broader concept of digitalization and the turn of the century, Akon argued that the current phase of technological innovation empowered developing nations to be able to, possibly for the first time in recent history, spearhead their own future.
I honestly do believe that the digital age is what's going to transform the future to become what it's supposed to be, but more than anything, underdeveloped countries will have an advantage in the future because they're actually starting from an area where they can scale out earlier without having too many modifications.
The conversation turned towards the need for a great team to be able to scale and take the initiative when it comes to projects of the ambition one would expect from the Akoin team. Karas elaborated with his own wealth of experience on the topic.
So the real key is that people have to have the right spirit to be in our world We're at the intersection of social impact and profit. As you have each of those, they accelerate each other. The more impact, the more money comes towards you, the more chances to succeed and grow because people are rooting for you. The more profitability, the more you can scale. So for life with Akoin, we build a lot of silos and great teams. You'd be surprised when you turn a business into a mission, how many great people come towards you.
Karas concluded with a genuine reflection on what the team has accomplished and seeks to accomplish in the very near future.
We have a lot of new things coming towards not only folks in Africa, but people globally in all those areas; we talked about energy, education and some time with the Crypterns. So they're the leaders of tomorrow who can be brought out today.
AIBC returns to the United Arab Emirates:
Drawing the leading figures of the emerging tech world to the Middle Eastern metropoles for cutting edge technology, the 2022 AIBC UAE expo plans to unite the policy-makers, developers, C-suite executives, and legal experts of the burgeoning AI and Blockchain sectors. Through three days of educational panels, inspiring keynote speeches, workshops, and networking events, the expo seeks to create the foundation that the Industrial Revolution 4.0 can be built upon. Join us from the 20th to 23rd March 2022, in UAE.